'If timely action was taken by the CBI, the other three murders could have been prevented.'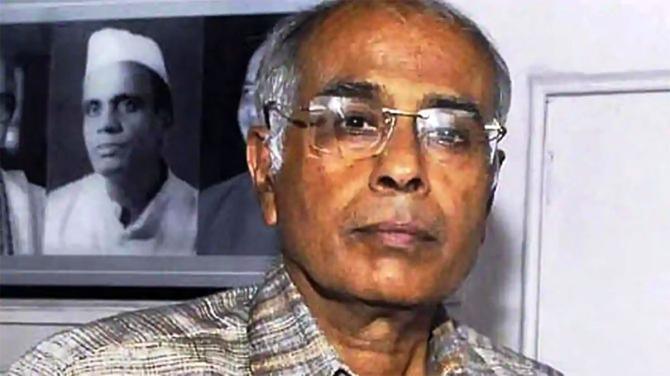 Anti-superstition activist Dr Narendra Dabholkar was shot dead in Pune while out on a morning walk on August 20, 2013.
The Maharashtra police began investigating his murder, but there was hardly any progress in the investigation.
After nine months the case was transferred to the Central Bureau of Investigation following a high court order.
The CBI has been investigating the case for six years, but so far has not arrested the mastermind behind Dr Dabholkar's murder.
Hamid Dabholkar, Dr Dabholkar's son, speaks to Syed Firdaus Ashraf/Rediff.com about the progress made by the CBI probe into his father's murder seven years ago this day.
---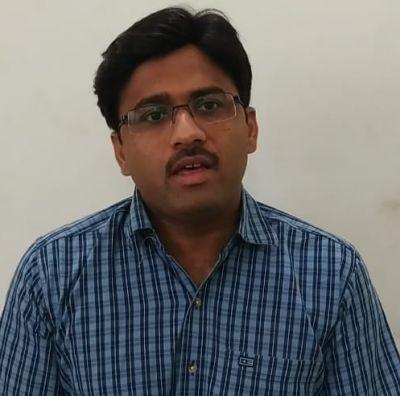 My father's case was transferred to the CBI by a high court order six years ago.
The first nine months of the investigation was handled by the Maharashtra police and after that the Bombay high court ordered it to be transferred to the CBI.
Eighteen months after my father's assassination, Comrade Govind Pansare was murdered.
Two years after my father's case was transferred to the CBI, we filed a petition in the Bombay high court through Advocate Abhay Nevagi, asking for supervision of the CBI probe by the court as the CBI probe was going nowhere in nabbing the assailants of my father and the mastermind behind it.
Now for the last four-and-a-half years my father's case is being supervised by the Bombay high court.
In my father's case there are three chargesheets filed by the CBI, one of which is about Virendra Tawde as the suspected mastermind behind my father's murder.
The second chargesheet is about the suspected shooters, Sachin Andure and Sharad Kalaskar.
And the third chargesheet was filed against Sanjeev Punalekar and Vikram Bhave for charges of supporting the conspiracy behind my father's murder and destruction of evidence.
The chargesheet mentions that these four murders -- of Gauri Lankesh, Narendra Dabholkar, Govind Pansare and M M Kalburgi -- are inter-related and there was a wider conspiracy to eliminate rationalist thinkers in India.
If there is a wider conspiracy, then obviously there is a mastermind who has conspired to this, but there is hardly any progress in nabbing the mastermind.
And after six-and-a-half years of the CBI taking charge, the investigation in my father's case is not complete though they have made some progress by arresting people and filing chargesheets, but the case has not come to a logical conclusion.
Virendra Tawde is in jail and he has applied for bail, but it was rejected once and now he has applied for bail again.
Sharad Kalaskar and Sachin Andure are in prison and they have not applied for bail as of now in my father's case.
Vikram Bhave applied for bail and it got rejected and now he has applied again for a bail.
Punalekar is out on bail.
When the case was taken over by the CBI the first thing I expected from them was that they will be able to unravel the plot of a wider conspiracy, but that did not happen.
And since they were late in unravelling a wider conspiracy, there were a few more murders of rationalist thinkers.
Nobody paid attention to that and soon after my father's murder, Pansare, Gauri Lankesh and Kalburgi were murdered.
If timely action was taken in my father's case by the CBI, the other three murders could have been prevented.
I feel that if social activists who have done so much for society's good, if their murder investigation is taking more than six years it tells you something about the law enforcement agencies of our country.
The CBI investigation did make some progress in my father's murder case and there is no doubt about it as they filed a chargesheet and found the potential shooters, but they took a long time despite the high court's monitoring.
And till date the CBI has not nabbed the mastermind in my father's murder case.
It was a wider conspiracy against people who were working for the upliftment of the common man and working to prevent them from getting fooled by people who were misusing their faith in God and religion.
Seven years after my father's death, I expect the CBI to arrest the masterminds of all the cases as all these murders are interlinked, and finish the probe as soon as possible.