Dr Mahendra N Parikh changed the field of medicine in India, opening its scope to include thousands of women by bringing their health issues at the forefront.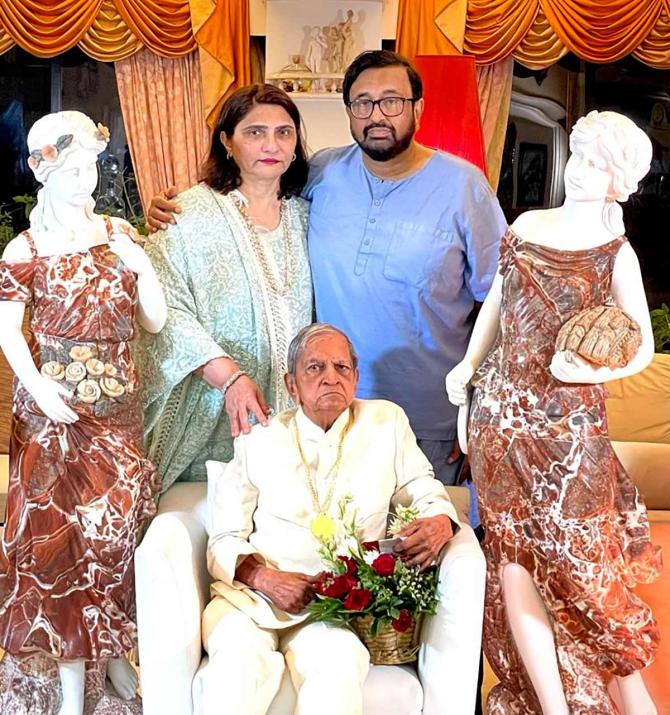 The agonising tragedy of not being able to have your own child -- of how it can rip families apart -- is something Dr Mahendra N Parikh clearly understood.
He took on the task of making IVF both understood, and grow, as a branch of medicine as one of his life's karmas.
The medical community mourned as veteran gynaecologist and laproscopy surgery specialist passed away in his residence in Mumbai at the age of 93.
Over the years, Dr Parikh has performed hundreds of complex laparoscopic surgeries and forceps deliveries and had been called in for guidance by other doctors faced with complicated surgeries.
Even in death, he served the field of medicine; he donated his body for research purposes to Mumbai's KEM Hosiptal, where he worked as both professor and researcher from 1945 until his retirement.
Dr Parikh was the first in his family to study medicine.
Today, his proud legacy includes his son, Dr Rajesh Parikh, who is director of medical research and honorary neuropsychiatrist at Mumbai's Jaslok Hospital; his daughter-in-law, Dr Firuza Parikh, director, department of assisted reproduction and genetics at the Jaslok Hospital and one of India's foremost doctors; his grandson, Dr Swapneil Parikh, who has chosen to specialise in reversing lifestyle-caused diseases and is the co-founder of DIY.health, a healthcare startup.
Over 35 members from his extended family have followed in his footsteps, covering diverse specialisations across three continents.
And, in an achievement that may have been very close to the heart of this doctor, who was born in 1927 in Pethapur, a small town in Gujarat, three of his sisters too became doctors -- specialising in gynaecology, anaesthesia and pathology.
His sister, Dr Veerbala Parikh, the well-known obstetrician and gynaecologist, had written about him, 'For me, my eldest brother, Dr Mahendra Parikh, has been next to my parents. Whatever I am today is solely because of his help and guidance.
'He has been like a best friend and philosopher to me. He has a positive outlook to life and he doesn't use the word 'No' in his dictionary.
'He is always cool-headed and has a knack to get his point across with anybody.'
Dr Firuza, his daughter-in-law, recalled, 'What can I say of a man who has been a mentor, teacher, friend, philosopher, guide and a leader not just to me but to thousands?
'MNP, as Dad was fondly called, even taught me how to make shrikhand before he taught me how to conduct a breech delivery!
'His health deteriorated after a stroke during a lecture to a packed hall at the age of 82. He struggled with his words, completed the talk, told the organisers that he had a right cerebral stroke and requested them to move him to a nearby ICU.'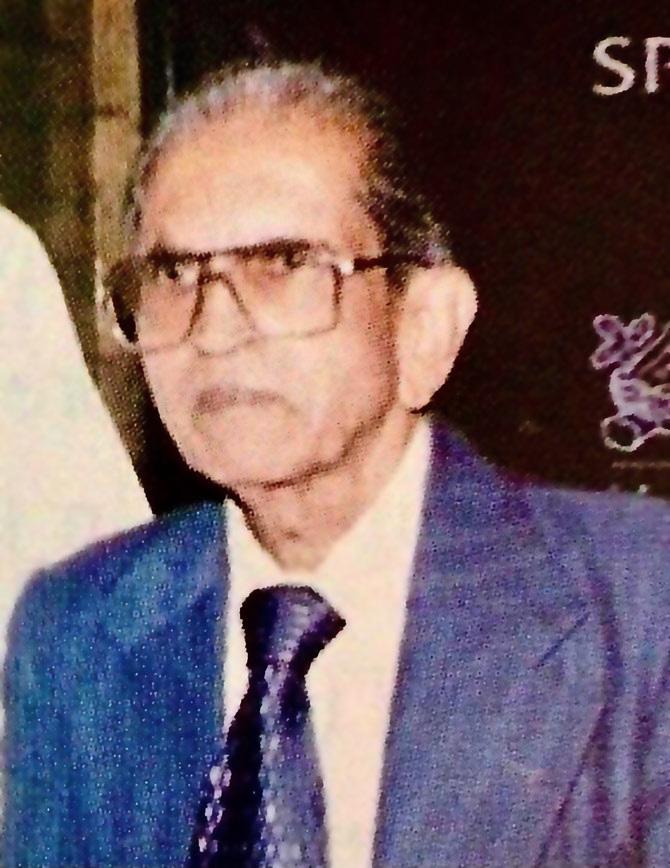 Dr Rohit V Bhat, obstetrician and gynaecologist, has this to say about his friend some years ago, 'I have a long association with Mahendrabhai for over 60 years that began when we were residents at the Nowrosjee Wadia Maternity Hospital.
'Mahendrabhai was a very devoted and hardworking person. He would go to the heart of any problem before deciding the course of action.
'He always encouraged young research workers to write their names as first authors before his name on research publications. This speaks of his determination to encourage young and upcoming doctors.
'Apart from his clinical excellence, his other skill was in wielding the surgical knife.
'In spite of his fame, he remained a very simple man with a simple lifestyle.
'He has always been easily approachable to all. He would listen patiently to everyone s problems and encourage people with solutions.
'Mahendrabhai has become a legend in his life time. Very few people achieve this kind of recognition.'
Dr Borkataky Hari Narayan, obstetrician and gynaecologist, adds, 'My visits to Mumbai were always memorable.
'Often my flight reached at midnight and with the thought of not disturbing him, I would book a hotel room and ring him up from Bombay airport after arrival, so that I could meet him next morning. But no matter what, he would call me and I had to follow!
'When I reached his home, I would find him sitting, ready to serve me a hot and delicious meal.'
Among his other achievements, Dr Parikh was the founder-president of the Indian Society of Assisted Reproduction -- whose original logo he handcrafted -- and the founder and president of the Indian College of Obstetrics and Gynaecology.
Dr Nozer Sheriar, obstetrician and gynaecologist, who looked upon Dr Parikh as a mentor, said a few years ago, 'Dr M N Parikh has a very sharp intellect and looks at the minutest details. He shares a very different perspective and point of view on any topic.
'A surgeon par excellence, he was a visionary ahead of his time in his thought processes.
'While creating ISAR as an independent organisation he was questioned by his peers and colleagues as to its need. He reflected on the question and answered with his extraordinary focused vision that as the field of ART (assisted reproductive technology) expanded, we would need a separate organisation dedicated to ART and infertility.'
Over the decades, Dr Parikh trained hundreds of gynaecologists in laproscopic surgery, establishing it as a specialty in India and spearheading laparoscopic camps. His team would do laparoscopic tubal sterilisation in the remotest corners of the country.
At a young age, he co-authored a textbook on obstetrics with his mentor, Dr K M Masani, which was part of the syllabus for final year medical students.
In his decades of service, Dr Parikh has helped thousands of women heal from health issues that, for many, their families wouldn't even talk about. Today, many homes in India are mourning the loss of someone they considered their own.