'Please get us home': An Indian family stranded in Almaty, Kazakhstan.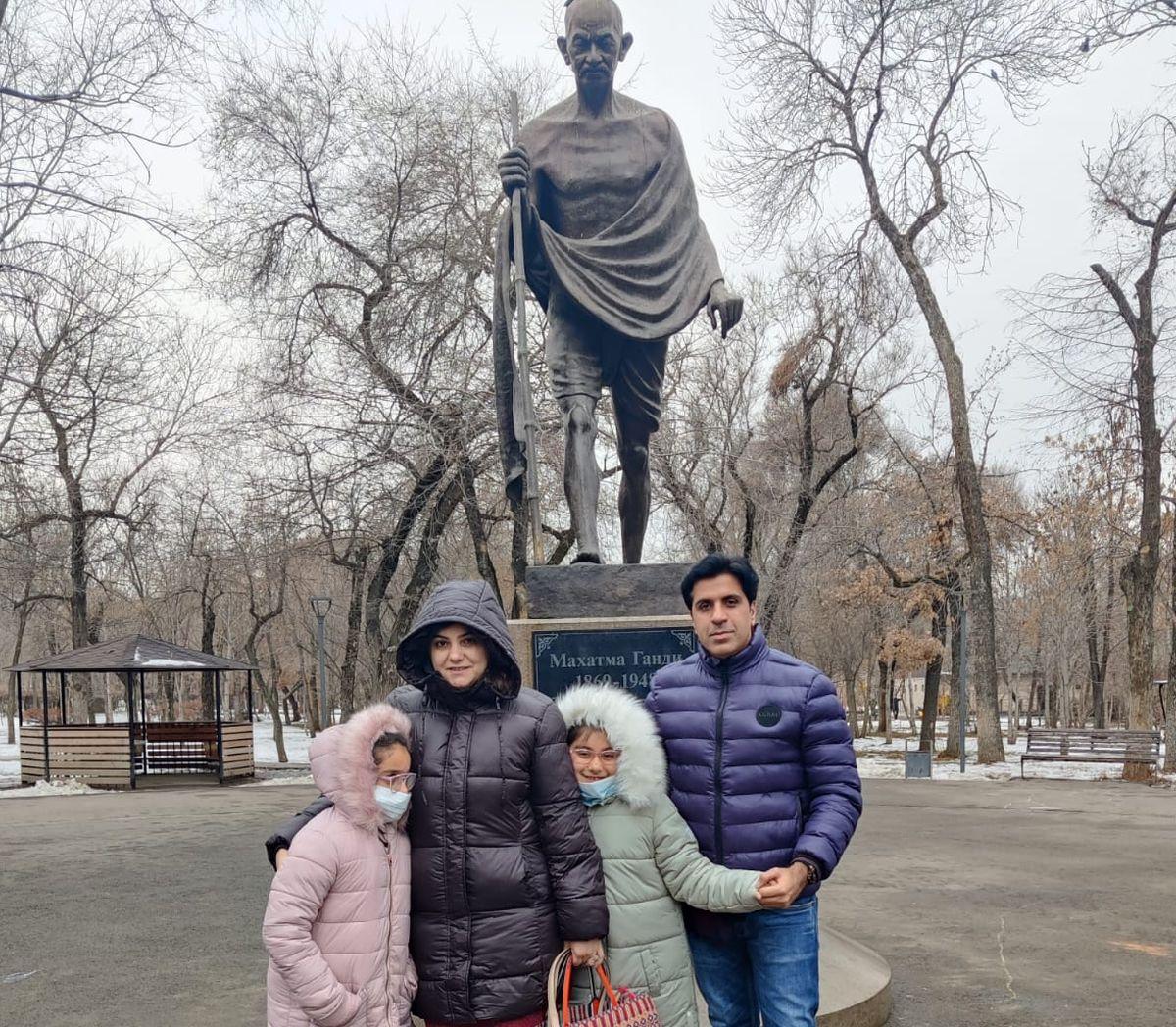 sumeet Nagpal, his wife and two daughters aged 7 and 8 have been stuck in Almaty, Kazakhstan, since January 5 after the country was engulfed in violent protests.
President Kassym-Jomart Tokayev imposed a national emergency and sought the help of Russian forces to quell the disturbances in the country.
On January 7, President Tokayev issued 'shoot to kill without any warning' orders, resulting in the deaths of several protesters.
Nagpal and his family, who arrived in Almaty on December 30, 2021 to ring in the New Year in the Central Asian, oil-rich republic, have been stranded at the Ritz Carlton hotel since January 5 and don't see any hope of returning to India till January 20, when the first flight from Almaty to India is likely to operate.
Nagpal -- who has been in contact with the Indian embassy, tweeted the external affairs ministry and alerted the prime minister's office -- spoke with Prasanna D Zore/Rediff.com over the phone from Almaty about his and his family's anxiety to return home.
***
'Indian embassy asked us to stay put when other countries were evacuating their citizens'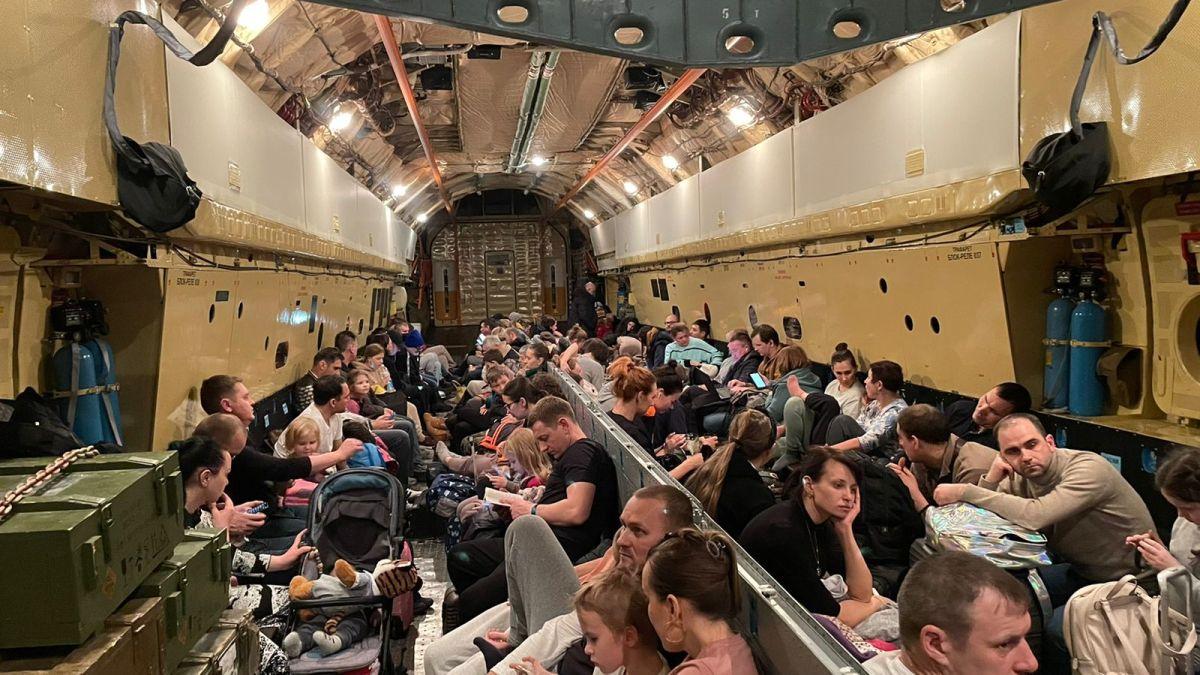 We have been stranded here since January 6. The emergency-like situation happened here on January 5. We were supposed to leave for India on January 6.
When we got in touch with the Indian embassy, Mr Amit Mishra and Mr Ajay there asked us to stay put. On the contrary, all other countries like the US, Russia, Turkey, the UAE evacuated their citizens immediately.
I don't know why the Indians (the Indian government) are not showing the same alacrity (in evacuating Indian citizens from Almaty). The only answer from the Indian embassy here is: Stay put, stay put.
When the Internet was restored here yesterday (January 10), I tagged the external affairs ministry explaining our situation, but nobody has responded yet. We also sent a complaint to the PMO, but there was no response to that also.
We have sent several e-mails to the embassy on their request, but their only response is they will see what they can do. They never replied, but they must have received it.
I was supposed to fly back on January 6, but here I am stuck here with my wife and daughters aged 7 and 8.
'Soldiers pointed a gun to my head'
On January 5, I saw the army taking positions outside the hotel. I was watching it all unfold from my room. I was worried and rushed downstairs to alert the hotel staff about something going wrong.
The minute my lift hit the lobby it opened with some loud noise, and immediately 20-30 soldiers barged in and put a gun to my head.
Thankfully, the hotel staff screamed that I was one of the guests at the hotel. They pushed me to one side and nothing untoward happened.
'People were howling, screaming, sobbing uncontrollably'
I was then taken to a room by these soldiers where at least 30-35 people were already present and all of them were scared to death.
One US diplomat was punched in the face god knows whyy. Everyone inside that room was scared to death. They were howling, they were screaming, they were sobbing uncontrollably. People were on their knees, crying.
The scene was like the one we saw in the movie 26/11.
The soldiers questioned all those inside the room -- obviously they had to question as there was talks of 13,000 militants (protestors) on the loose in Almaty -- to find out if there were any militants among us. They questioned people from the hotel too.
As of now, we are safe in our hotel, but I want to come back to my country as quickly as possible. The situation, though returning to normal, is unnerving for someone who is stuck in such a situation with his wife and two daughters.
The airport was first taken over by the protestor, but now the Russian forces have recaptured it. The airport is in the control of the Russian forces which landed here on the request of the Kazakhstan president.
Since then things have opened here, markets will be opening from tomorrow (January 12), Internet connection has been restored.
'We are spending at least Rs 50,000 to Rs 60,000 per day'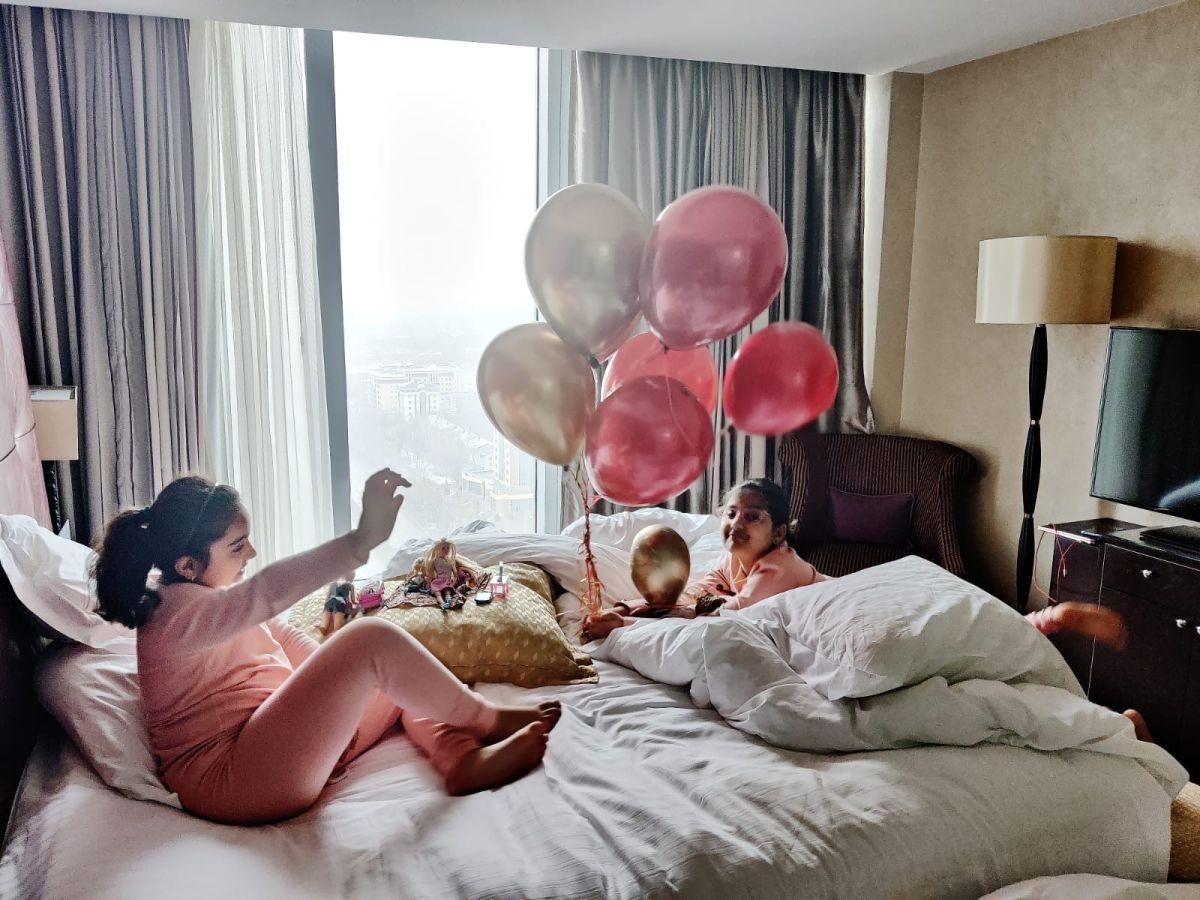 My concern is there is no flight to India before January 20. My family and I don't want to be here doing nothing. Also, we are spending at least Rs 50,000 to Rs 60,000 per day of our extended stay here and that too is weighing down upon us. My daughters are missing their schools.
Kazakhstan's airline Air Astana is planning to evacuate Kazakh citizens stuck in Goa since the emergency happened on January 5, who could not fly back to their country. The Air Astana flight is flying empty from here and I, on behalf of my daughters and wife, would like to request the Indian government to help us board that flight and come back to our own country.
In my hotel, I am the only Indian, but I am sure there would be many more Indians stuck here in Almaty like us.
There were 80 rooms occupied as of January 6, but right now only 10 rooms are occupied. Most of the people in the other rooms have been evacuated by their respective countries.
'Please get us home'
My biggest concern right now is to get my family to the safety of our country.
My request to Prime Minister Narendra Modi and External Affairs Minister S Jaishankar would be: Please get us home.
Only the Indian government thinks that in this situation staying put where you are is safe, but all other governments thought that their people should be evacuated quickly and all of them are back home.
Despite things coming to normal, we don't feel safe here. The Kazakhstan president said 20,000 militants have entered the city. 6,000 have been arrested till now and 200 have been shot dead. But that still leaves nearly 14,000 militants out there on the loose.