Yashwant Sinha, who served as finance minister and external affairs minister in Atal Bihari Vajpayee's government, salutes Atalji.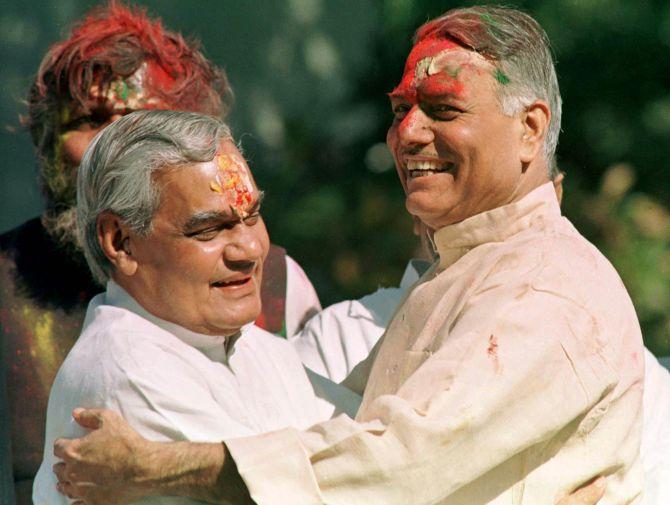 Atalji was the greatest Indian of our times. He was literally the voice of India.
As far as his oratory was concerned, he was a magician. He could keep audiences spellbound.
He was a great statesman and administrator.
We achieved great heights under his leadership and under his guidance.
I think his government of six years, from 1998 to 2004, will be rated as one of the best that this country has seen; in terms of the number of new schemes that he started, the foreign policy success that he achieved, the challenges that he met successfully, including the economic sanctions after the nuclear tests.
It was a great privilege working with him in his government.
He was a great democrat and a great parliamentarian.
As a parliamentarian he had absolutely no match.
If you listen to his speeches, you will find that he never hurt anyone.
He said whatever he wanted to say and did that very effectively without hurting anyone.
That was his greatness.
As told to Rediff.com's Utkarsh Mishra.