Shailajanand Mishra lists the The Hottest Videos of the Week! Take a look.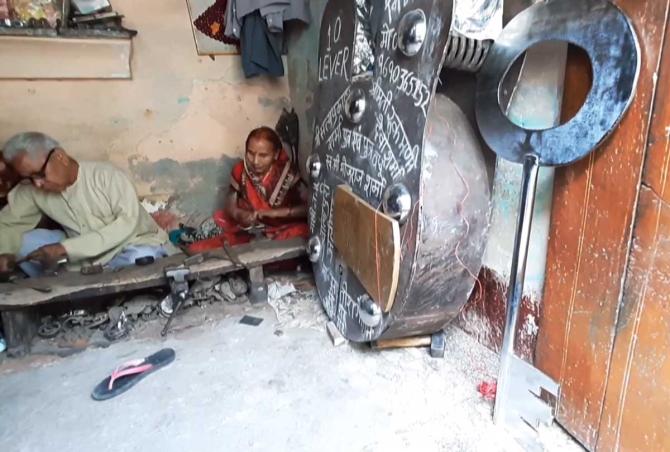 Every week is full of exciting events. And we make sure we bring you the most interesting ones, with a special twist.
These videos are chosen by you, through your likes.
So if you'd like to see your favourite video on our weekly round-up, make sure you like them on iShare.
---
Similipal National Park:A woman forest guard dances with joy
Date: March 12
Location: Mayurbhanj, Odisha
This woman forest guard had more than enough reason to thank the gods after a spell of rain drenched the Similipal National Park.
A wildfire that had raged in the national park for the last two weeks was doused because of the rainfall and hailstorm.
No wonder she was dancing so joyfully!
---
How the armed forces saved a pregnant woman in Kashmir
Date: March 12
Location: Kupwara, Jammu and Kashmir
She was pregnant and needed help to reach the hospital.
Indian Army troops pitched in and carried her on their shoulders for five kilometres on snow-filled roads in Lolab.
They safely brought her to a car which then took her to the hospital.
---
School girl thrashes eve teaser in Meerut
Date: March 13
Location: Meerut, Uttar Pradesh
A school girl refused to be cowed down by a boy who use to eve-tease her and thrashed him.
She then filed a complaint against him.
Meerut Additional Superintendent of Police (city) Vineet Bhatnagar said the boy has been brought to the police station and necessary action is being taken.
---
Dazzling divas: Sara, Shradhha step out in style
Date: March 14
Location: Mumbai
Bollywood was out and about on Sunday.
Shraddha Kapoor was spotted post her shoot at Film City. She will be next seen in the movie, Naagin.
Sara Ali Khan, meanwhile, is concentrating on fitness. Shutterbugs snapped her outside a gym at Santa Cruz, western Mumbai. Sara will next appear onscreen in Atrangi Re. The film also stars Akshay Kumar and Dhanush.
TV queen Hina Khan was spotted at Mumbai airport. She looked dazzling in a red dress.
Actress Divya Khosla Kumar and her hubby, T-Series head honcho Bhushan Kumar, spent time at Food Hall, a mall for exotic food items, at Santa Cruz.
---
Farmer develops electric vehicle during lockdown
Date: March 14
Location: Mayurbhanj, Odisha
A farmer in Odisha's Mayurbhanj used his spare time during the lockdown to build a four-wheeled electric vehicle.
It is powered by 850 watts of motor and 100Ah/54 volts of battery.
Sushil Agarwal learnt how to build his car by watching YouTube videos.
It can run for 300 km after full charge.
---
Auto driver's viral lavani dance gets him two movies
Date: March 17
Location: Baramati, Maharashtra
When Babaji Kamble was captured on camera grooving to a Marathi lavani song -- lavani is a traditional Marathi folk dance -- little did he image it would change his life.
Kamble, who drives an auto in Baramati -- a city otherwise associated with Sharad Pawar and sugarcane -- says, "I was waiting for my turn at the CNG station when my friends asked me to dance.
"So I did. And the video became viral.
"After seeing the video, (Marathi film) director Ghanshyam Yede signed me for two movies."
---
Elderly Aligarh couple make 'world biggest lock'?
Date: March 17
Location: Aligarh, Uttar Pradesh
An elderly couple in Aligarh has made a brass and iron lock weighing over 300 kg.
It took them over one year.
The couple claim it is the world's biggest lock. Its length is 6.2 feet and width is 2 feet 9.5 inches.
The key is 40 inches and weighs around 12 kg.
They have spent over Rs 1 lakh on it so far and dream of making an impressive lock for Ayodhya's Ram Mandir.
---
Train rolls backwards for 35 km in Uttarakhand
Date: March 18
Location: Nainital, Uttarakhand
The Purnagiri Janshatabdi Express -- which was travelling from Delhi to Tanakpur -- rolled back for almost 35 kilometres before it was stopped at Udham Singh Nagar's Khatima station.
According to officials, the incident happened after the driver lost control of the train as he tried to stop it from hitting an animal hear Tanakpur.
---
Feature Presentation: Ashish Narsale/Rediff.com