You will hang me even if I don't speak: Yasin Bhatkal
September 12, 2013 12:24 IST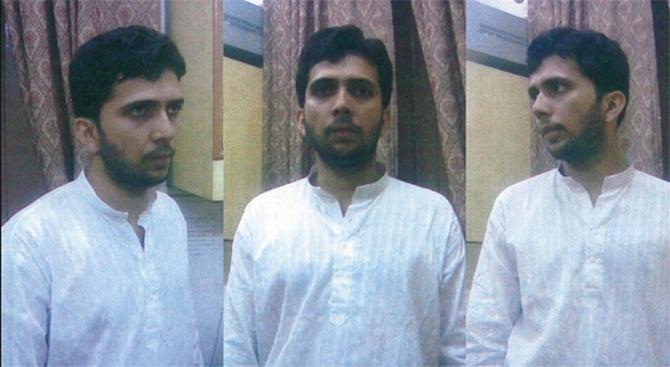 The arrest of Indian Mujahideen mastermind Yasin Bhatkal may have been a shot in the arm for investigating agencies, but they are finding that he is a tough nut to crack, says Vicky Nanjappa.
Yasin Bhatkal was expected to give the Indian agencies a lot of information regarding the operations of the dreaded terrorist outfit and its direct link with the Inter-Services Intelligence.
However, the National Investigation Agency has decided to rely more on forensics in order to further their case in the event of Yasin not divulging any more information. Investigators said that Yasin is extremely careful while answering questions regarding Pakistan's link and confirms nothing when asked about the ISI-IM connection.
"Unless and until he is asked a specific question where we are sure about the facts, he refuses to answer," the source said. To most of the questions, Yasin has very often told his investigators that they are free to think what they like and he does not fear the consequences.
Click NEXT to read further...
'Yasin is trained to face an interrogation'
September 12, 2013 12:24 IST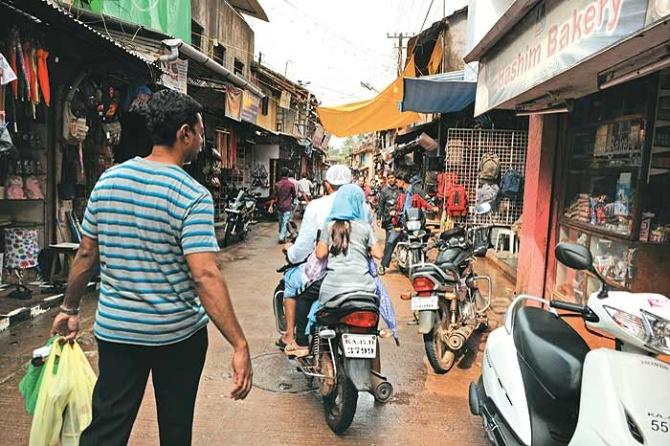 I will be hanged whether I speak or not and hence it makes no difference," he has often said. He is also extremely moody and answers questions whenever he feels like it.
The problem the NIA faces is that their knowledge regarding Bhatkal is a bit sketchy. "Yasin is aware of this, as he is trained to face an interrogation and acts dodgy on most occasions," said the investigator.
Officers from Karnataka, Delhi, Hyderabad and Uttar Pradesh are of the view that their services should be roped in if they need to break Yasin. All these states have played an important role in cracking the IM since day one and know that if Yasin is asked specific questions, he gives out straight answers.
"We need to present the facts before him and he needs to confirm the same," added the investigator. Asking him about the details from scratch has not yielded any result, and as a result, the investigation is being delayed.
Click NEXT to read further...
'Yasin is trained to face an interrogation'
September 12, 2013 12:24 IST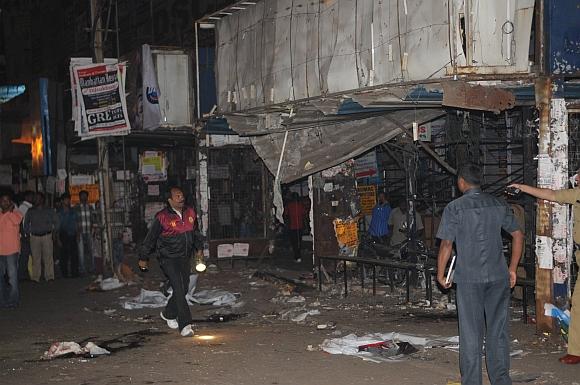 Currently police officials from nearly six states are waiting to question Yasin. Several officers have already left for Delhi with a requisition, but going by the speed of the investigation, it appears they may have to wait another four months at least.
"This could prove fatal to the investigation since Yasin may stop talking by that time and we would need to start from scratch," Hyderabad police officer told rediff.com.
DNA samples
Investigators say they are seeking Yasin's DNA samples in order to crack the various cases. Only the CCTV footage obtained from the site of the German Bakery blasts would clearly indicate that Yasin was present at the spot.
In other attacks such as 2001 Mumbai bombing and Dilsukhnagar in Hyderabad, there is only circumstantial evidence to prove his involvement. The NIA is in touch with the forensic laboratories of various states to collect DNA samples and match it with Yasin's.
This would help them prove his presence at the spot and make their case stronger in the court.
Click NEXT to read further...
'Yasin is trained to face an interrogation'
September 12, 2013 12:24 IST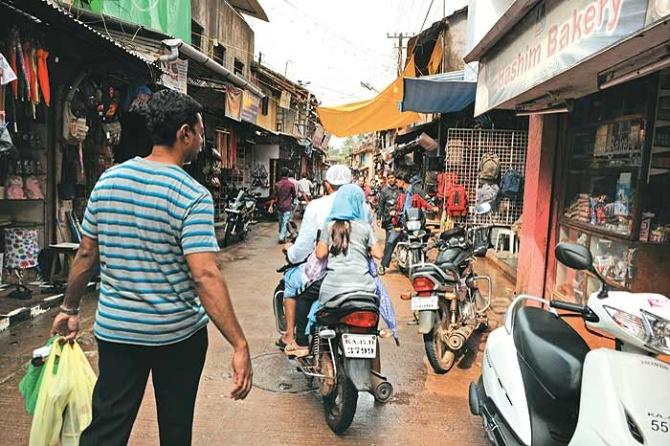 However, the collection is proving to be a tiresome exercise since the DNA samples are available only in a few cases. The Maharashtra Anti-Terrorism Squad has managed to collect some samples. It was also done in the case of the Bodhgaya blasts.
However, in one of the biggest blasts, at Dilsukhnagar, the same has not been done which would once again make the NIA rely on circumstantial evidence. In addition to this, a team of the NIA will also travel to Bhatkal in Karnataka and speak with Yasin's parents in order to collect more evidence.
The Dilsukhnagar case is becoming harder to prove since the NIA does not have proper CCTV footage. They are now trying to look back at the Lumbini Park and also the Gokul Chat blasts (the other two blast sites in Hyderabad) in which Yasin is an accused, and will try and match the evidence they have in that case with the Dilsukhnagar one.
TOP photo features you missed last week
September 12, 2013 12:24 IST
Click on MORE to see another PHOTO features...