WikiLeaks: The 8 strangest stories so far
Last updated on: November 30, 2010 15:59 IST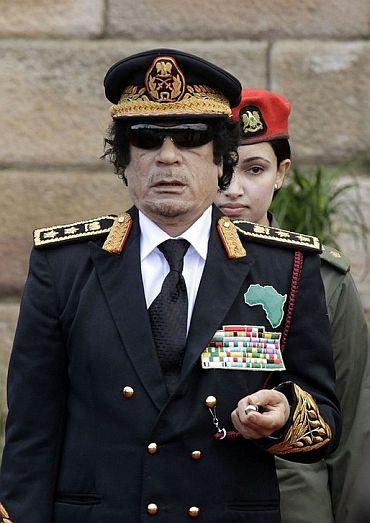 United States is running for cover following the barrage of diplomatic cables being released by whistleblower website WikiLeaks. Though some revelations are of a serious nature, there are some that are comical, surprising, or just plain weird. Here's our top eight.
Gaddafi's fears and proclivities 

In one despatch, Gene A Cretz, US Ambassador in Tripoli, recounts first-hand experiences with Libyan Leader Muammar al-Gaddafi and his staff.
He provides rare insights into Gaddafi's inner circle and personal proclivities.
Gaddafi reportedly cannot travel without his senior Ukrainian nurse, Galyna Kolotnytska.
He also appears to have an intense dislike or fear of staying on upper floors, reportedly prefers not to fly over water, and seems to enjoy horse racing and flamenco dancing.
His recent travels also suggest a diminished dependence on his legendary female guard force, as only one woman bodyguard accompanied him to New York for the UN General Assembly session in 2009.
Click on NEXT to read further...


Kazakhstan's indulgent political class
Last updated on: November 30, 2010 15:59 IST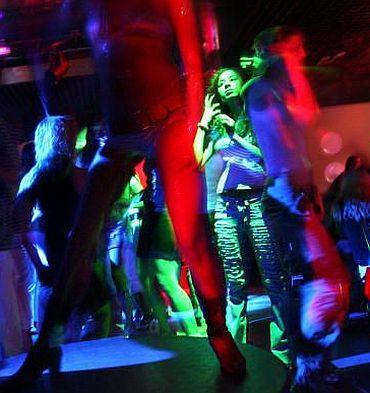 Kazakhstan's political elites appear to enjoy typical hobbies -- such as travel, horseback riding, and skiing.

Not surprisingly, however, they are able to indulge in their hobbies on a grand scale, whether flying Elton John to Kazakhstan for a concert or trading domestic property for a palace in the United Arab Emirates.

The cable recounts several instances in which embassy officers have learned of, or witnessed, the recreational habits of Kazakhstan's leaders.
For instance, on March 7, two days after his trip to the US was cancelled, Prime Minister Karim Masimov was spotted at Chocolat, one of Astana's trendiest nightclubs.
Masimov entered at approximately 11:30 pm, accompanied by presidential administration head Kairat Kelimbetov, Astana mayor Askar Mamin, three middle-aged Kazakh women (presumably their wives), and a security detail.
The dance floor holds approximately 100 people, and at the time perhaps 50 patrons were dancing. However, Masimov himself chose to dance on an empty stage above the dance floor. His companions quickly tired but Masimov remained, dancing alone and animatedly on the stage for another 15-20 minutes. At approximately 1:00 am, Masimov and his retinue left the club.
The 'astonishingly candid' Royal
Last updated on: November 30, 2010 15:59 IST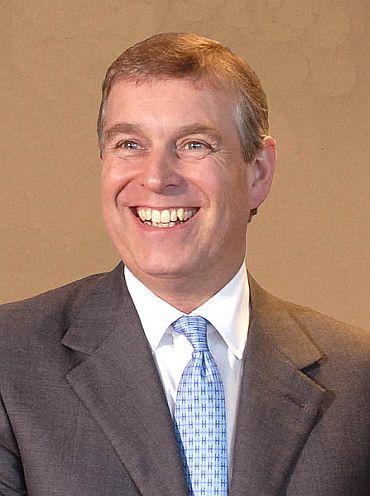 Here's one cable that would embarrass the British royalty.
At a meeting of major British investors in Kyrgyzstan, Duke of York Prince Andrew was 'astonishingly candid'.
About Journalists: "These (expletive) journalists, especially from the National Guardian, who poke their noses everywhere" and (presumably) make it harder for British businessmen to do business.
About the US: "The Americans don't understand geography. Never have. In the UK, we have the best geography teachers in the world!"
Yet another zinger: "Our stupid (sic) British and American governments plan at best for ten years whereas people in this part of the world plan for centuries."
Overheard in the meeting: "What a wonderful representative for the British people! We could not be prouder of our royal family!"



A daring escape from Iran
Last updated on: November 30, 2010 15:59 IST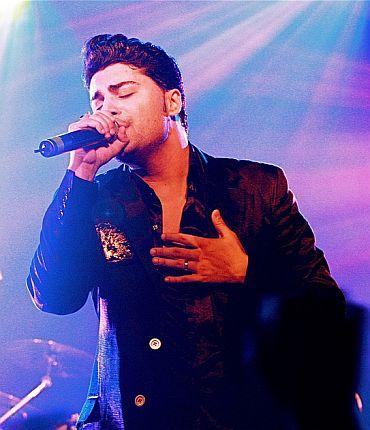 One despatch talks about a daring escape from Iran
American citizen Hossein Ghanbarzadeh Vahedi appeared in the Ankara Consular section around noon on January 9, 2009.
Vahedi, aged 75, had visited Iran for a four-week trip to meet his family and visit his parents' gravesite. When he tried to return home to Los Angeles, Iranian authorities confiscated his passport and refused to give it back, unless he paid a fine of $150,000 and instructed his sons, music promoters in LA, to cancel a concert in Dubai by popular Persian pop singers Kamran and Hooman.
Vahedi said he had paid smugglers $7,500 to take him across the Iranian/Turkish border after having been held against his will in Iran for seven months.
Although suffering some aches and pains, he appeared to be in good health after a harrowing three-day journey from Tehran to Ankara that included a 14-hour mountain climb on horseback in freezing temperatures.
Embassy staff provided immediate consular assistance and worked with Turkish authorities to prevent his deportation to Iran. Consular officers escorted Vahedi to the Ankara airport where he departed on January 13.


'You picked them up in Afghanistan; you should drop them off in Afghanistan'
Last updated on: November 30, 2010 15:59 IST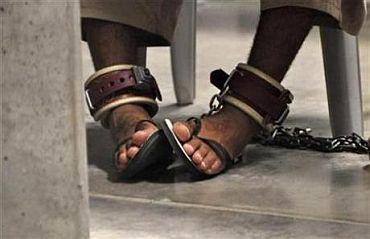 Kuwaiti Minister of Interior Shaykh Jaber al-Khalid Al Sabah is known to be quite frank with his views, especially on terror.
A cable quotes him as sardonically questioning why US NAVCENT forces had gone to the trouble of rescuing foundering Iranian hashish smugglers two weeks earlier, saying: "God meant to punish them with death and you saved them. Why?"

His anti-terror mantra: "You (the American ambassador) know better than I that we cannot deal with these people (i.e. the GITMO detainees). I can't detain them. If I take their passports, they will sue to get them back. I can talk to you into next week about building a rehabilitation centre, but it won't happen."

"We are not Saudi Arabia; we cannot isolate these people in desert camps or somewhere on an island. We cannot compel them to stay.If they are rotten, they are rotten and the best thing to do is get rid of them.You picked them up in Afghanistan; you should drop them off in Afghanistan, in the middle of the war zone."




'Smuggle only good whiskey, please'
Last updated on: November 30, 2010 15:59 IST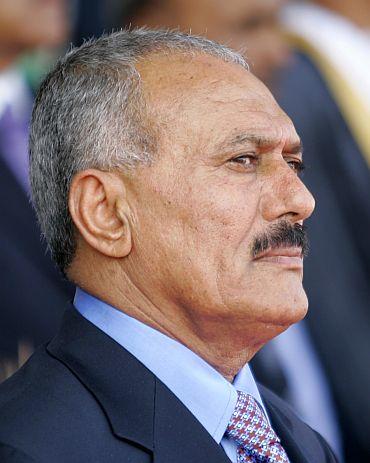 One of the despatches has President Ali Abdullah Saleh, the authoritarian ruler of Yemen, talking candidly to US Army General David Petraeus.
Saleh singled out smuggling from Djibouti as particularly troublesome, claiming that the Republic of Yemen government had recently intercepted four containers of Djibouti-origin TNT.

"Tell (Djiboutian President) Ismail Guelleh that I don't care if he smuggles whiskey into Yemen -- provided it's good whiskey -- but not drugs or weapons," Saleh joked.
Saleh also lamented the use of cruise missiles against the Al Qaeda of the Arabian Peninsula that are 'not very accurate' and welcomed the use of aircraft-deployed precision-guided bombs instead. 
"We'll continue saying the bombs are ours, not yours," Saleh said, prompting Deputy Prime Minister Alimi to joke that he had just "lied" by telling Parliament that the bombs in Arhab, Abyan, and Shebwa were American-made but deployed by the Republic of Yemen government.


'Track them like horses and falcons'
Last updated on: November 30, 2010 15:59 IST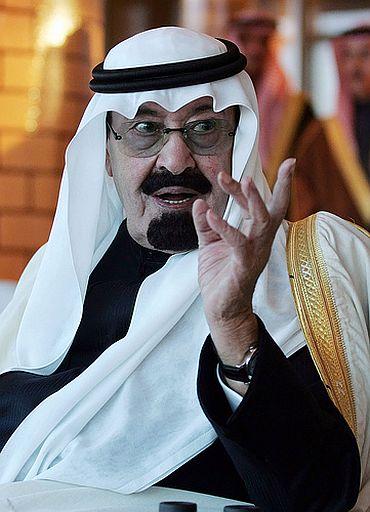 One despatch talks of Saudi King Abdullah bin Abdul Aziz's love for his horses, dislike for Iraqi Prime Minister Maliki and plan to implant chips on terror detainees.
"I've just thought of something," the King said, proposing implanting detainees with an electronic chip containing information about them and allowing their movements to be tracked with Bluetooth.
"This was done with horses and falcons," the King said.
Brennan replied, "Horses don't have good lawyers," and that such a proposal would face legal hurdles in the US.
On his horses: 'The King appeared alert and at times animated, entertaining his guests with anecdotes about his encounters with Iranian leaders, and throwing up his hands in complaint when asked if he spent time with his horses'

"I see them on television when they race," he said.

"I love horses," he exclaimed, "every couple of weeks I get to see them, and then I have a very calm and restful sleep."
On Iraqi PM Nouri al-Maliki: The King said he had met Maliki early in his term of office, and the Iraqi had given him a written list of commitments for reconciliation in Iraq, but had failed to follow through on any of them.  For this reason, the King said, Maliki had no credibility. 
"I don't trust this man," the King stated, adding: "He's an Iranian agent." 
"How can I meet with someone I don't trust? Maliki has opened the door for Iranian influence in Iraq since taking power," the King said, adding that he was "not hopeful at all" for Maliki, "or I would have met with him."



Man with the golden gun
Last updated on: November 30, 2010 15:59 IST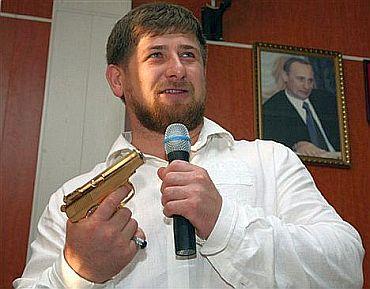 In one despatch, William Burns, the highest-ranked Foreign Service Officer in the United States, describes the antics of Chechen President Ramzan Kadyrov.
"After the fireworks, the musicians struck up the lezginka in the courtyard and a group of two girls and three boys one no more than six years old -- performed gymnastic versions of the dance. First Gadzhi (the father of the groom) joined them and then Ramzan, who danced clumsily with his gold-plated automatic stuck down in the back of his jeans (a houseguest later pointed out that the gold housing eliminated any practical use of the gun, but smirked that Ramzan probably couldn't fire it anyway)."
Burns said that, as a wedding gift, Ramzan presented the couple with a 'a five kilo lump of gold'.