WikiLeaks founder Assange loses appeal against extradition
Last updated on: November 2, 2011 16:56 IST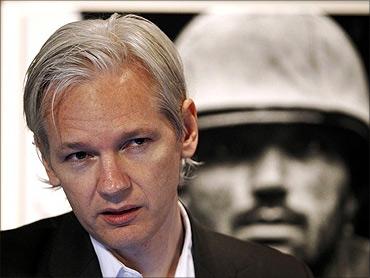 In a major setback to Julian Assange, the controversial WikiLeaks founder on Wednesday lost a legal battle to stay in the United Kingdom, with the high court here ruling that he should be extradited to Sweden to face rape allegations there. However, the 40-year-old Australian national's lawyers said they will make a final appeal in the Supreme Court within 14 days.
At the high court, Justice John Thomas and Justice Duncan Ouseley decided that a previous ruling in favour of his extradition must be upheld after rejecting the arguments by lawyers on behalf of Assange.
Click NEXT to read further...
WikiLeaks founder Assange loses appeal against extradition
Last updated on: November 2, 2011 16:56 IST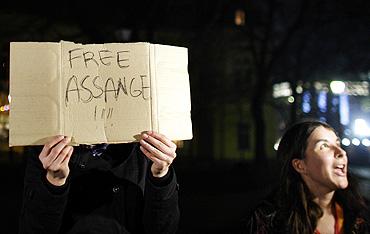 Swedish authorities want him to answer accusations of raping one woman and sexually molesting and coercing another in Stockholm last year. "In any event, this is self evidently not a case relating to a trivial offence, but to serious sexual offences," the high court judges said. A European arrest warrant was issued against Assange by Swedish authorities. The high court judges ruled that the issuance of the European warrant that led to Assange's arrest and all subsequent proceedings to achieve his extradition were "proportionate". They dismissed Assange's argument that the arrest warrant was invalid because it had been issued by a prosecutor, and not a "judicial authority".
Assange's whistle-blowing website rocked several governments across the world with the publication of thousands of diplomatic and other official communication, including many related to India.
Click NEXT to read further...
WikiLeaks founder Assange loses appeal against extradition
Last updated on: November 2, 2011 16:56 IST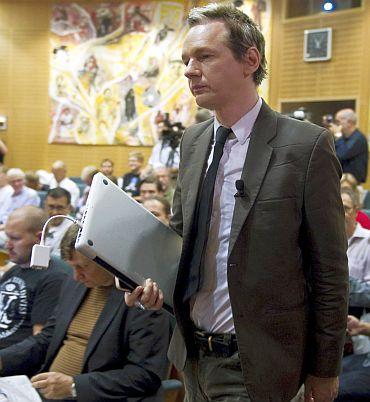 Assange's lawyers said they will appeal before the Supreme Court on the grounds that the case raises issues of general public importance. But if he is denied the right to appeal, British officers will be responsible for arranging his removal to Sweden within 10 days.
In July, Assange's lawyers had argued the arrest warrant was invalid because of significant discrepancies between allegations of sexual assault and rape and the testimonies of the two women he allegedly had sex with.
In February, when Assange challenged the extradition moves at Westminster magistrates court, his legal team warned that their client could be at "real risk" of the death penalty or detention in Guantanamo Bay because they feared the US authorities would request his extradition from Sweden to face charges relating to WikiLeaks obtaining and publishing hundreds of thousands of classified US government documents.
Assange, who was arrested in December last year, has been out on bail, living under strict conditions at Ellingham Hall in Norfolk. He has to sign in at a local police station every day, wears an electronic tag that monitors his movements and has to be back inside the house by 10pm each night.
© Copyright 2020 PTI. All rights reserved. Republication or redistribution of PTI content, including by framing or similar means, is expressly prohibited without the prior written consent.