Why Sibal's objection to Internet content is uncalled for
Last updated on: December 8, 2011 15:05 IST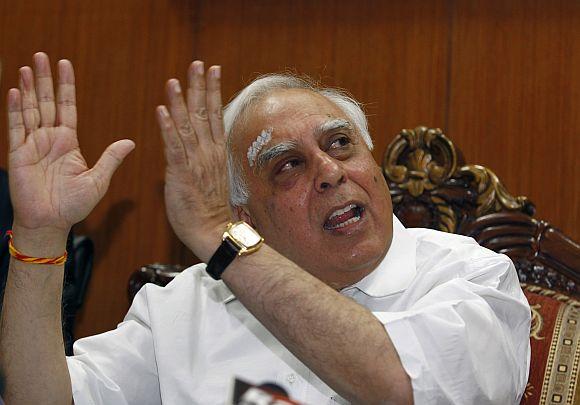 Cyber laws and communications experts feel that Union Minister Kapil Sibal's suggestion to pre-monitor content on social media websites is a flawed argument, which completely ignores the pre-existing IT Act in the country, reports Vicky Nanjappa.
The debate over pre-monitoring content on social networking sites is heating up, with. Union Information Technology Minister Kapil Sibal recently exhibiting strong objection over some 'derogatory' content on the Internet and calling for monitoring of the same.
The question is: Do we need further monitoring of the social media when laws are already in place, or is it time India deals with bigger challenges, such as cloud computing, for which there are absolutely no laws in place?
We have an IT Act which came into existence in 2000. It is considered to be a mother legislation dealing with all the data and information in electronic form as also the use of computers.
This law already has in place certain provisions, which were further amended in 2008. After the amendment to Section 66 (A), the IT Act provides for a very wide offence pertaining to electronic/online defamation -- an offence punishable with three years imprisonment and fine.
Please click NEXT to read further...
We already have enough laws in place
Last updated on: December 8, 2011 15:05 IST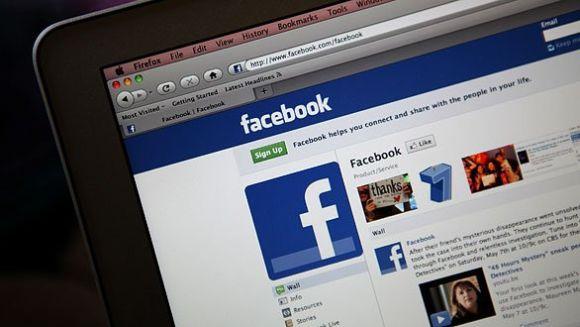 Supreme Court advocate Pavan Duggal, who is also an expert on cyber laws, is opposed to the idea put forth by Sibal, and says we already have enough laws in place.
While Section 66 (A) deals with these aspects, there is also Section 67 of the IT Act which makes criminal the publishing and transmission of obscene electronic information. This section is also wide enough to incorporate content that is defamatory or appears to be prurient or the effect of which is to deprave and corrupt the minds of those who are likely to see, read or hear the same. This is another broad category of offence attracting three years of prison or Rs 5 lakh in fine. However, after the amendment the offence has become a bailable one, Duggal notes.
Further, under the IT Act the government has implanted the rules of April 2011 which provide a mechanism for disabling access to defamatory and illegal content. Any affected person can complain to the service provider or the government can notify the service provider about the same. The service provider is mandated to act within 36 hours, failing which the service provider becomes a co-accused and a co-abettor and could face civil and criminal exposure under IT Act and also the Indian Penal Code, Duggal says.
'Sibal is a lawyer and he hasn't read the laws that exist?'
Last updated on: December 8, 2011 15:05 IST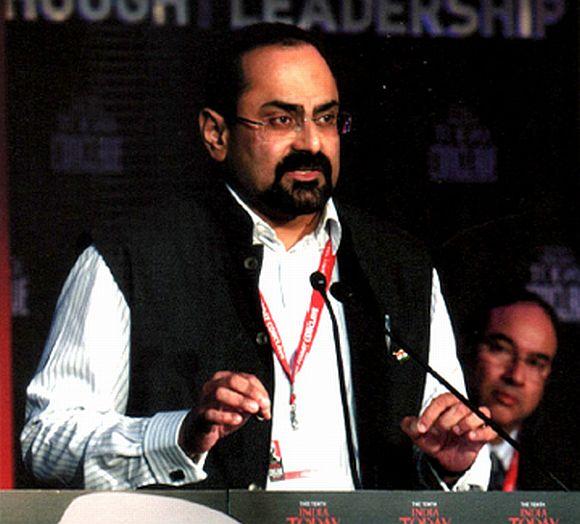 Member of Parliament Rajeev Chandrasekhar points out that if 'Kapil Sibal and co' were really serious about protecting people from defamation on the Internet, they would first of all read the IT act -- there is a section there that allows a victim to legally pursue his/her claim of defamation -- it's a strong legal provision -- and after reading it and understanding it they would then ensure they run a public awareness programme so that victims can then pursue their cases on their own.
"This man is a lawyer and he hasn't read the laws that exist? Are we destined to be governed by people who don't read, don't understand and only pander to fears and vote banks and rely on spin/obfuscation as their only tool?" Chandrashekhar adds.
Duggal further adds, "After the amendment, we have in place a few categories designed as intermediaries under Section 2 (1) (w) of the IT Act. Its ambit is very vast, to include all social media service providers. Under Section 79 of the IT Act, these social media companies are mandated to do due diligence while discharging their obligations under the law. Further they are also mandated to comply with rules and regulations.
"Once we have this in place, where is the logic for further regulations of social media? Further, any kind of regulation of social media is likely to have a prejudicial impact upon the freedom of speech and expression. Now the minister has talked in terms of pre-monitoring content which is an extremely difficult exercise given the continuously growing size of the social media. Today there are crores of messages and tweets per day that are generated by all social media platforms from India alone," he says.
'An inherently flawed approach'
Last updated on: December 8, 2011 15:05 IST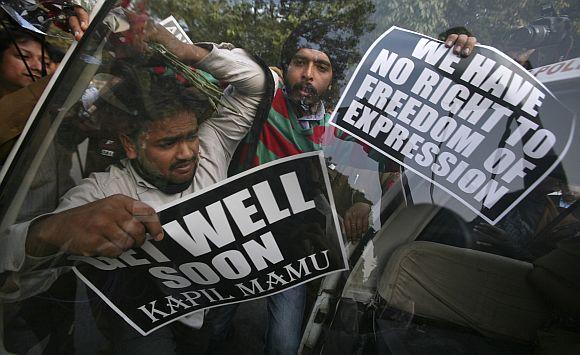 "Pre-monitoring all such content is not only technologically impossible but also humanly so. When you look at laws across the world, almost all of them have touched on the aspect of post-publication period. Once material is published it could be taken down and the author prosecuted. None of the laws talk of the pre-publication phase. This is because it not only spells death knell of real-time communication, but also that the same is not even warranted by the laws in the actual world," Duggal says.
"Today almost all across the world the speeches or what is spoken is not pre-monitored. Hence, what is not done in the actual world cannot be done on the Internet as well," he adds.
Duggal further says, "This is an inherently flawed approach. Further, such an exercise is likely to impact the privacy rights of citizens. Rather than amending the law and making it more in sync with the current level of technological development, the minister is talking about over regulation of social media, which even the main legislation does not speak of. With cloud computing now coming in, the law needs to be beefed up. Rather than doing this we are thinking in another direction."