Why hanging Afzal won't rekindle Kashmir insurgency
Last updated on: February 11, 2013 12:50 IST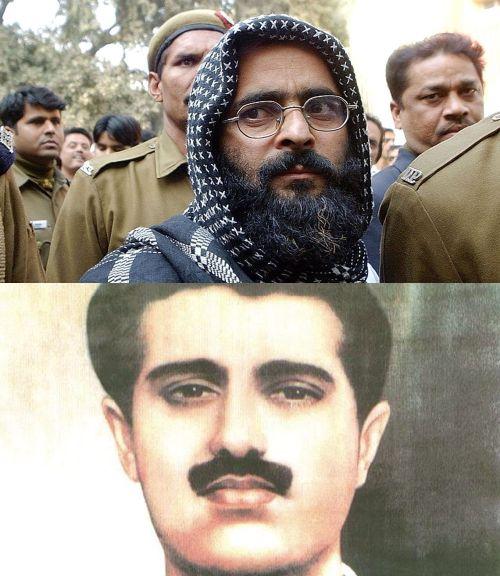 Although Indian agencies do not see a long term impact of Parliament attack convict Afzal Guru's hanging, they are aware that some elements from across the border may try and use this issue. Vicky Nanjappa reports
The hanging of Parliament attack convict Afzal Guru has raised the debate on whether it would mark the return of insurgency in Kashmir as it did after Kashimiri separatist leader Maqbool Bhat's hanging.

Many Kashmiri leaders are apprehensive. They feel that Afzal's hanging would not have an immediate impact, but it is bad news for the Valley.

However, the team that was part of the investigation into the Parliament attack, which included officials of the Research and Analysis Wing and the Intelligence Bureau, told rediff.com that the cases of Afzal and Maqbool cannot be compared.

Officials pointed out that while Bhat was an ideologue, Afzal was a mercenary.


If one were to look into the interrogation report of Afzal Guru it is clear that he was not fighting any cause, but lent a helping hand to the Parliament attack operation for Rs 10 lakh.

Click on NEXT to read further...
Why hanging Afzal won't rekindle Kashmir insurgency
Last updated on: February 11, 2013 12:50 IST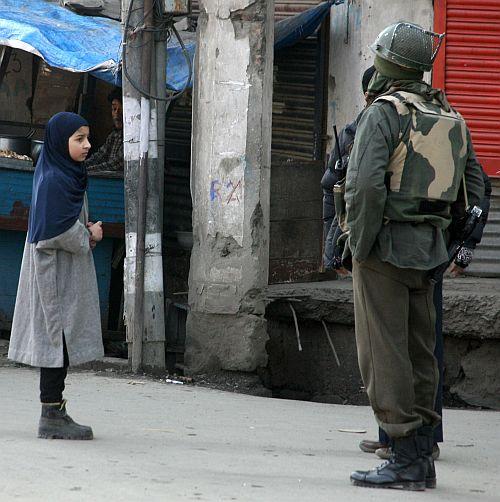 Afzal had willingly joined the Harkat-ul-Ansar and trained with them. But he backed out and decided that he wished to earn money.

Following this, he remained quiet and there were no traces of him joining any movement in Kashmir.

Afzal's tryst with the Parliament attack conspiracy began when he was spotted by Jaish-e-Mohammad commander Ghazi Baba. His job was restricted to providing logistics. He was paid Rs 10 lakh for the operation. He carried out the operation to perfection and the logistic support that he had provided was impeccable, an officer said.


Intelligence Bureau officials working in the Kashmir Valley say that they do not see the Maqbool Bhat kind of situation this time around.

Bhat, unlike Afzal, was driving a programme in Kashmir. He was an ideologue and was present at a time when the Kashmir movement was at its peak. The people of Kashmir then did believe that this was a fight for independence; they were unaware that they were being used by Pakistan which was pursuing its devious agenda of terrorism on Indian soil.
Thirty years have passed since Bhat's hanging and a lot in Kashmir has changed since then. Today India is more aware of the problem is in a much better position to deal with the situation, intelligence officials said.

Click on NEXT to read further...
Why hanging Afzal won't rekindle Kashmir insurgency
Last updated on: February 11, 2013 12:50 IST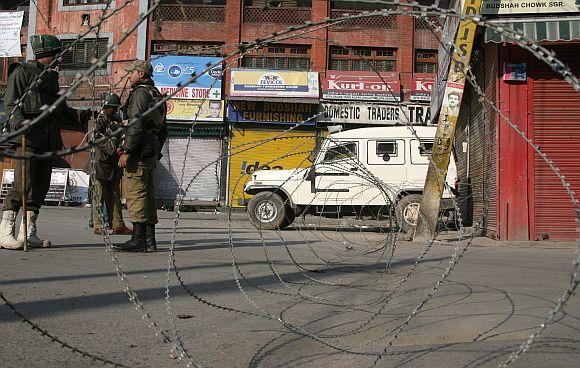 'The image and the capacity of the promoters of terrorism is not the same today. India's capacity to prevent infiltration and effectively counter terror from across the border is much better today. Moreover the people are tired of militancy and almost all of them are seeking peace. Take a look at the 2010 uprising in Kashmir. The Lashkar-e-Tayiba, which drives the Kashmir movement today, was able to rope in just 70 youth while they would have expected the number to be much larger. The sentiment is clearly dying down,' IB officials feel.


Officials say that even if Pakistan does manage to push in 2,000 terrorists from across the border today, there would still not be a sanctuary for them. These terrorists thrive on local support, which has clearly gone down today.

There have been many movements that have taken place in Kashmir over the past couple of years, but none of them have sustained. There would be a spate of protests and bandhs in the Valley following Afzal's hanging, but it would not have a long lasting impact, they said.

Although Indian agencies do not see a long term impact of this hanging, they are aware that some elements from across the border may try and use this issue.

But when compared to Bhat, Afzal did not have a following in Kashmir. Unlike Bhat, Afzal had no commitment for Kashmir and was an operative trying to earn lots of money.

When Bhat was hanged, the people of Kashmir erupted in anger against India. Today, a majority of the population seeks peace and feels that it is better to live in the existing situation and aim at making it better rather than fight a battle against the Indian state, IB officials added.