Why everyone's talking about Lt Gen Tejinder Singh
Last updated on: March 27, 2012 14:35 IST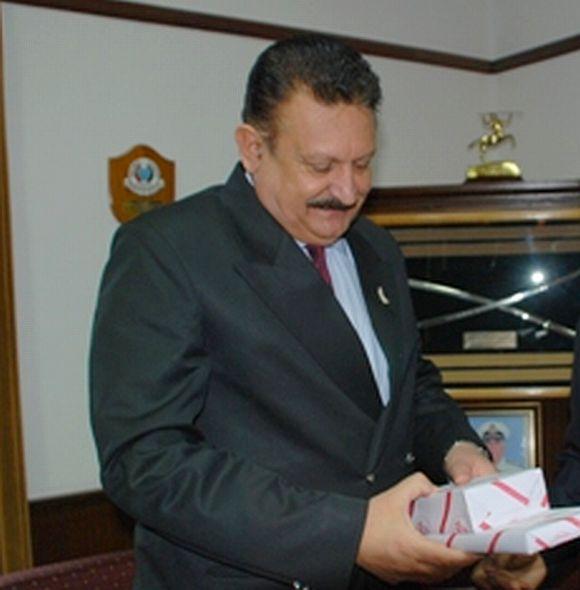 Lt Gen (retd) Tejinder Singh's name is suddenly in the media limelight, but for extremely controversial reasons.
The former Defence Intelligence Agency chief, who retired two years ago, allegedly offered a bribe of Rs 14 crore to Army Chief General V K Singh in order to ensure procurement of sub-standard trucks by the army.
However, Lt Gen (retd) Singh has completely refuted this allegation.
The entire country was shaken by army chief's explosive disclosure on Monday, sparking another row in a series of controversies involving him in recent past.
Please click NEXT to read further...
Antony's statement weakens Tejinder Singh's stand
Last updated on: March 27, 2012 14:35 IST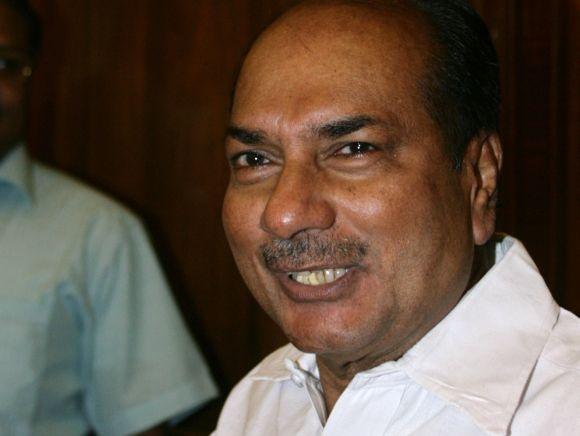 However, Lt Gen Singh's rebuttal of charges might be further eroded by Union Defence Minister A K Antony's statement in the Rajya Sabha on Tuesday in which he accepted that he was informed by Gen V K Singh about the bribe offer by Lt Gen Tejinder Singh, although the army chief did not want to pursue the matter further.
Antony further added that Gen V K Singh did not file a written complaint upon which action could be taken.
The defence minister also reiterated that the Central Bureau of Investigation inquiry has been ordered into the incident, and assured that the guilty won't be spared at any cost, regardless of his/her stature.
On Monday, while refuting the charges, Lt Gen Tejinder Singh stated that his name has cropped up solely as a result of media speculation, and added that he was not working for any private or defence company.
'Army chief has nothing to do with defence contracts'
Last updated on: March 27, 2012 14:35 IST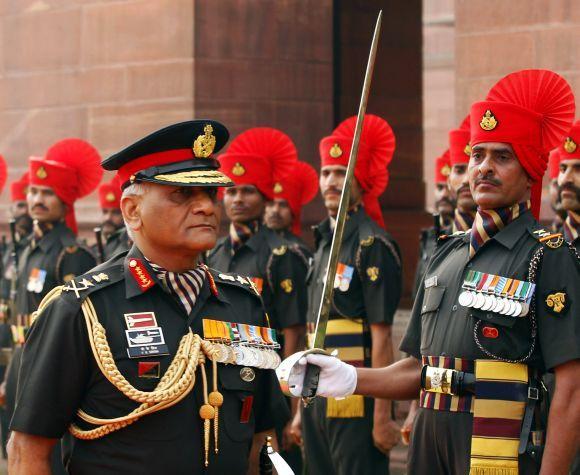 "Having retired two years ago... In the wake of these allegations, some allegations have been made against me, which I must humbly say that I totally deny," he said.
Tejinder Singh said he did not get into a discourse on the matter which would only bring further disrepute to the army, and said that he met Gen Singh a year and a half back in 2010.
Asked if there was any discussion between him and the army chief about any defence deal, Tejinder Singh said, "To my understanding, army chief has nothing to do with defence contracts. They are all high value deals which are handled by the defence ministry."
However, he was considering taking legal action against "people concerned".
With army's reputation coming under attack on another occasion, the investigation into Gen Singh's latest claim on Lt Gen Tejinder Singh will be keenly followed by the nation.
TOP photo features of the week
Last updated on: March 27, 2012 14:35 IST
Click on MORE to see another set of PHOTO features...