Why elements in Pakistan may target Narendra Modi
January 29, 2014 13:50 IST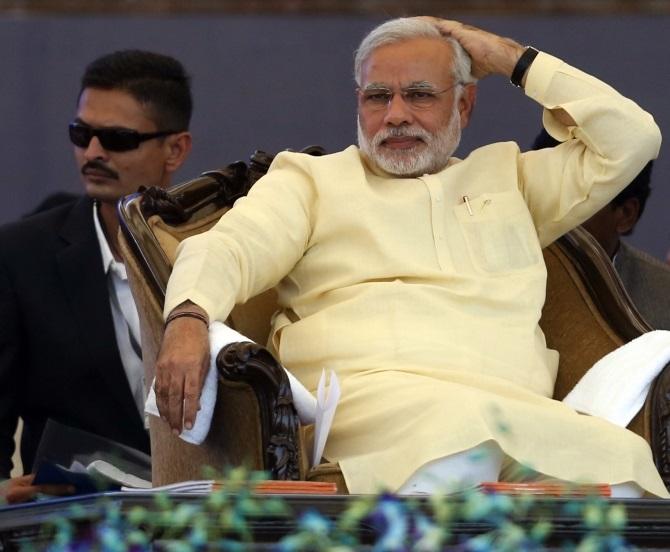 'Pakistan is well aware in case of 26/11-like attack Narendra Modi if in power will not take things lying down,' former RA&W C D Sahay tells Rediff.com's Vicky Nanjappa.
Bharatiya Janata Party's prime ministerial candidate Narendra Modi is the top target of terrorists. Recent inputs by the Intelligence Bureau point out that the plan to eliminate Modi has been receiving support from Pakistan.
But why would Pakistan take such a risk?

C D Sahay, former chief of the Research and Analysis Wing gives rediff.com an insight on the Pakistani thinking. According to him, high-profile individuals face two kinds of threat. The first one is person specific, the second position specific.

"In Modi's case, ever since he was picked to be the BJP's PM candidate, he faces both a person and position-specific threat," Sahay adds.
The former RA&W chief also points out that Modi without doubt is being watched all over the world, especially in Pakistan. "The threat to Modi gets accentuated by the likely emergence of him becoming a major player in national politics."
Click NEXT to read further…
'Modi won't take things lying down if 26/11-style attack happens if in power'
January 29, 2014 13:50 IST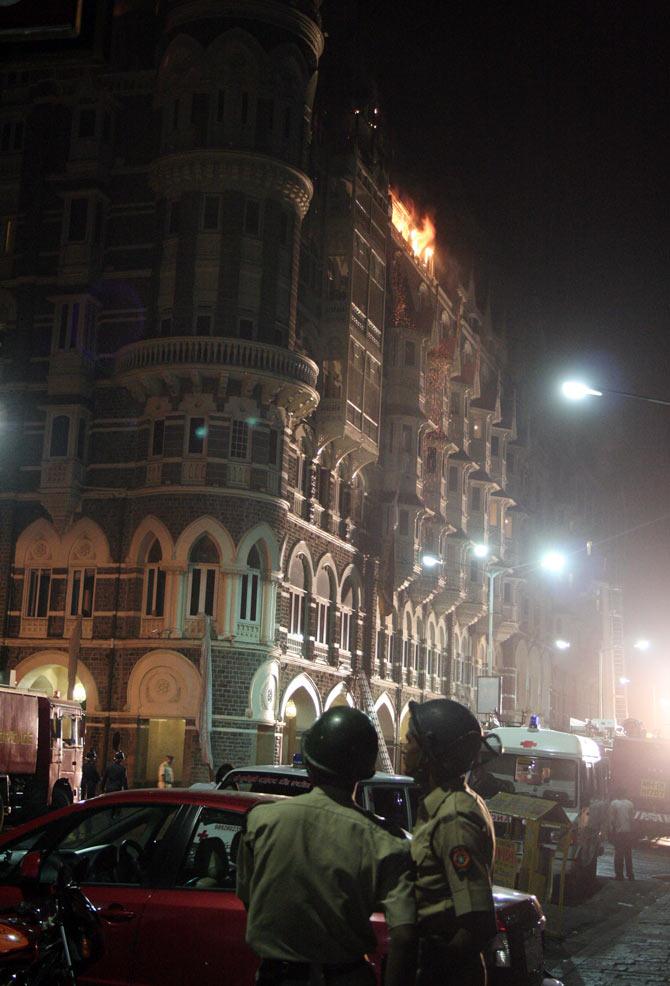 "Pakistan and its sponsored local groups pose the greatest threat to him. Pakistan insists that they have no issues with whoever gets elected in India and also that 'they had great dealings with the National Democratic Alliance under Atal Bihari Vajpayee'. They would continue to say for public consumption that they have no issue even if Modi comes to power."

"However, what is worrying is the other stream of thought within Pakistan. They are sure that the reaction to a 26/11-type attack would not be the same if Modi were in power. It will face a major implication in such a scenario, as they are aware that Modi will not take it lying down¸" Sahay says.
He points out that Pakistan would like Modi to be drawn into an internal conflict. "Any major attempt to target him will lead to a major communal violence in India, as the attack would be stage-managed by local groups at the behest of Pakistan."
Click NEXT to read further…
'SPG Act packaged keeping in mind only one family'
January 29, 2014 13:50 IST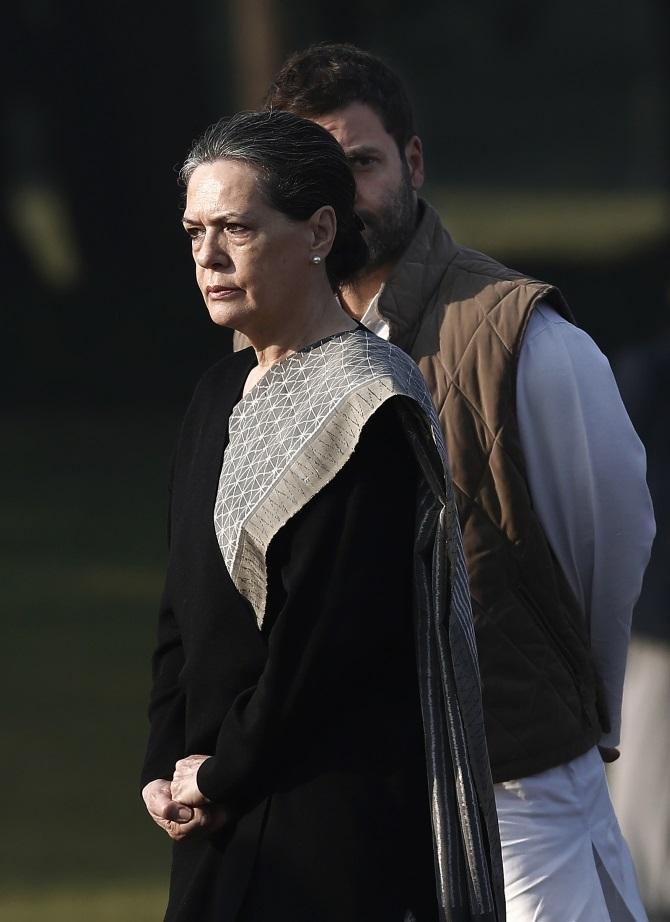 Modi's security has become a subject of debate in India. Why is he not provided the same cover as Prime Minister Manmohan Singh or Congress chief Sonia Gandhi?
Sahay says that the Special Protection Group Act came into force following the assassination of Indira Gandhi. "It was packaged keeping in mind a particular family (the Gandhis). Although there were no other leaders then who faced similar threats, it is unfortunate that over the years it was never reviewed and continued to remain position and not person specific."

"This continued and former prime ministers like H D Deve Gowda, I K Gujral, Chandrashekhar and their families also availed the benefit of such security."

Other security experts voiced similar views. "The act is unfair," they feel.

Union Home Minister Sushil Kumar Shinde had said after the Patna blasts which were held ahead of Modi's rally that the Gujarat chief minister did not need SPG cover.
The SPG Act states that it shall cover only prime ministers, present and former, and their immediate families. According to regulations, the SPG cover once given to family members shall cease to exist after the completion of 10 years.

However, an exception was made for the Gandhis. An order was passed two years ago, extending SPG security to Sonia and her family for another five years. Sonia's son-in-law Robert Vadra is also covered under this provision.
"This is all matter of politics. But an amendment of the SPG Act is the need of the hour. The act should not be restricted to position-specific threats. It should also include person-specific if the threat perception is extremely high," suggest experts.

Click NEXT for more photo features...
TOP photo features you missed last week
January 29, 2014 13:50 IST
Click on MORE to see another PHOTO features...