When India and Pakistan almost resolved Kashmir
Last updated on: December 1, 2010 12:04 IST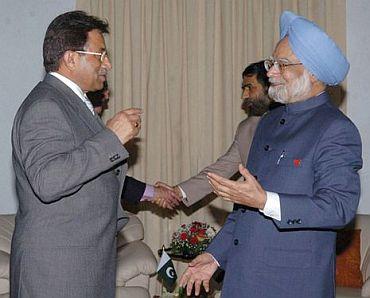 An agreement on Kashmir is coming sooner than anyone might think, an optimistic Pervez Musharraf had told top US Congressional leaders in 2007, informing them that India and Pakistan were on verge of a deal on the contentious issue, leaked cables from WikiLeaks show.
In a meeting with Congressional leaders in Islamabad on January 27, 2007, the then Pakistani President said he and Prime Minister Manmohan Singh were on the verge of an agreement on Kashmir and this could be signed as early as April that year.
"Soon -- sooner than anyone might think," Musharraf is quoted as saying in a State Department cable -- released by Wikileaks -- to the Congressional delegation that included Nancy Pelosi, the then Speaker of the House Representative; Ike Skelton, Chair - House Armed Services Committee; and Tom Lantos, Chair - House Foreign Affairs Committee.

Click on NEXT to read further...

Also Read:

What India told US about Pakistan Army in 2009
'India's Cold Start policy against Pak may never be used'





When India and Pakistan almost resolved Kashmir
Last updated on: December 1, 2010 12:04 IST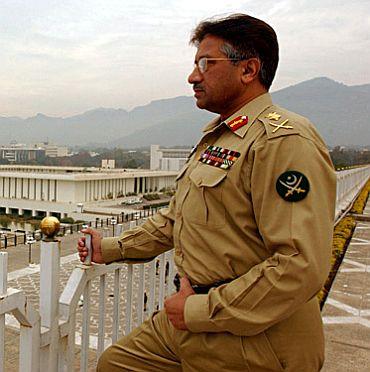 Musharraf appreciated Singh's flexibility, relating his personal invitation for the President to attend the SAARC Ministerial in New Delhi in April, the cable said.
"Musharraf explained his decision to decline the invitation, saying that there is too much euphoria and expectation at present. If I went to Delhi, but we didn't sign an agreement, the people would think we had failed," he said.
"Musharraf said that he has conveyed two options to New Delhi: either PM Singh comes to Pakistan before April to sign an agreement or the two hold a signing ceremony at the SAARC Ministerial," it said.
Musharraf shared his enthusiasm for the just-concluded visit to Pakistan by three Jammu and Kashmir leaders of the All Parties Hurriyat Conference, noting that he had advised them to engage and bring on board other Kashmiris.

"An agreement should not land like a bombshell... Leaders must prepare their publics, as he is doing in Pakistan," the cable said.

Also Read:

WikiLeaks: The 8 strangest stories so far
'US aid is pointless. Pak will continue supporting terror'