What is the Digvijaya-Gadkari war leading to?
Last updated on: October 23, 2012 23:38 IST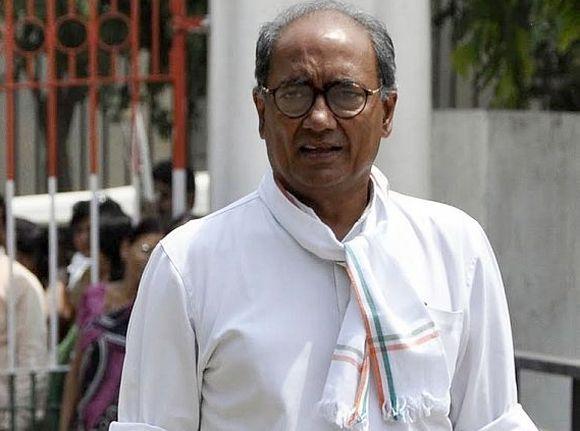 The war of words between the Congress and the Bharatiya Janata Party over 'who is corrupt and who is not' is all set to increase by leaps and bounds in the days ahead, says Renu Mittal
While the Congress has so far been restrained in handling the issue of BJP president Nitin Gadkari probably because it would mean applying the same yardsticks to Congress president Sonia Gandhi's son-in-law of Robert Vadra, but, All India Congress Committee general secretary Digvijaya Singh has been far less cautious.
In his letter to Prime Minister Dr Manmohan Singh, Digvijaya has asked that an enquiry should be conducted on various charges levelled against the BJP president. He has urged the prime minister and as well as to the ministry of corporate affairs to institute and enquiry by the Serious Fraud Investigation Office into the matter saying that 'a prima facie case does exist'.
Interestingly, Corporate Affairs Minister Veerapa Moily has already announced that he is ordering an enquiry, and a full investigation would take place. Moily has however refused a deeper enquiry on the charges levelled against Robert Vadra.
And before the media could even ask him he had suo motu declared that his ministry has enquire into Vadra-DLF deals and it has found no irregularities.
Digvijaya has been attacking Gadkari for a while, and in retaliation, the BJP president has filed a defamation case against him. Activist Arvind Kejriwal had first targetted Gadkari on the agricultural land he had purchased in Maharsahtra and his close links with Nationalist Congress Party chief Sharad Pawar.
Click NEXT to read further...
What is the Digvijaya-Gadkari war leading to?
Last updated on: October 23, 2012 23:38 IST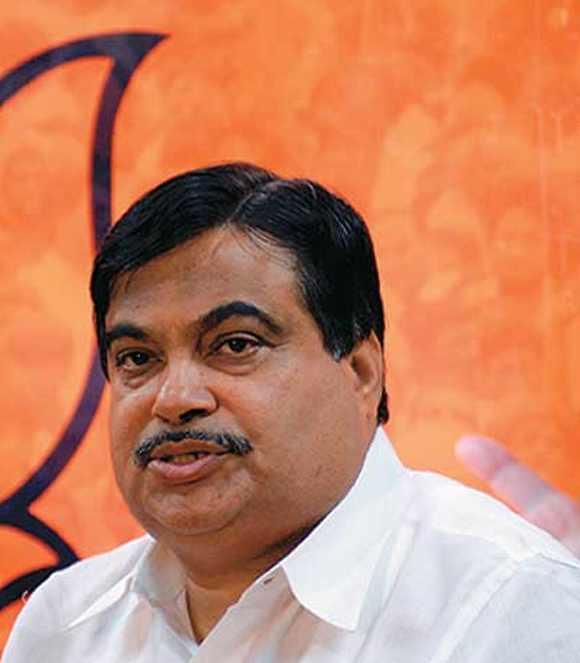 Subsequently, NDTV has done an expose on Gadkari revealing his links with Purti Power and Sugar Limited, a Nagpur-based company, and keeping that as his base, Digvijaya has said the BJP president should be probed on fraud charges.
The allegations and exposes on Gadkari come at a time when the Rashtriya Swayamsevak Sangh has already agreed to a second term as president for Gadkari and now the question being asked is whether he would actually get a second term.
If he is denied another term at this juncture, it would mean the charges being made have some substance. But if he is indeed kept for another term and more allegations are made, it could be extremely embarrassing for his party.
Along with that, it would weaken the BJP's entire campaign on corruption which it has launched against the Congress.
"Gadkari has also said that he is open to a free and fair investigation. Being the national president of BJP, it is in the fitness of things that his case is properly investigated and he gets a fair opportunity to prove his innocence and clear his name," Digvijaya said.
It is for the first time that any Congress leader has demanded a probe into the issue.
The party has so far been maintaining that there should not be any politics on the private business of individuals and unless some investigating agency stumbles upon any irregularity, there is no need for the Congress to target the BJP chief.
Click NEXT to read further...
What is the Digvijaya-Gadkari war leading to?
Last updated on: October 23, 2012 23:38 IST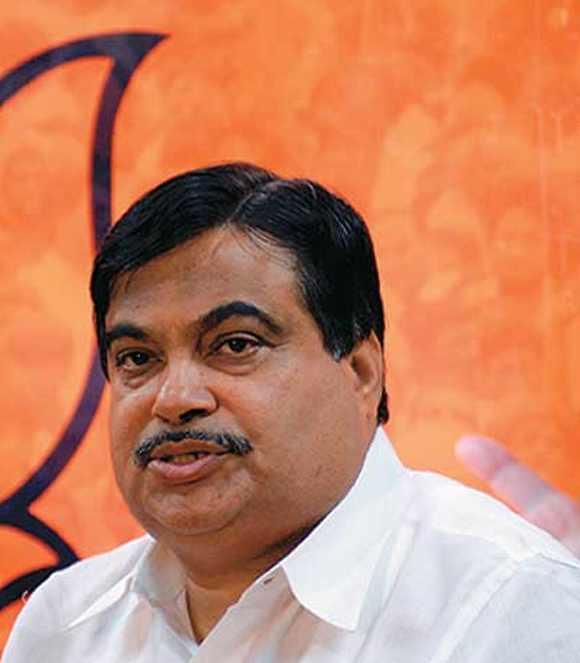 Digvijaya has also attached with the letter a report compiled from information taken from the official site of the ministry of corporate affairs and said that findings of a TV investigation as well as this report make 'some very pertinent points that requires serious attention'.
In his letter, Digvijaya said it is believed that the BJP chief had acquired Purti Sugar Mill, which had shut down. Complimenting NDTV for the 'exhaustive investigation' carried out by it on PPSL, he said certain points require serious attention.
"The companies that bought equity in PPSL appear to be defunct companies. Out of nowhere these companies got the capital to buy equity in PPSL, most likely from another layer of shell companies," he says.
"Most of these companies have given bogus addresses... It is also interesting that all the companies have used the same email ID," he said. Singh mentioned in the letter that four names are common to list of board of directors of all the 18 companies.
At the AICC briefing, party spokesperson Sandeep Dikshit merely said that it was for the government to decide about probing the issue when asked whether the party endorses the demand made by Digvijaya.
At the same time, he sought to insist that the allegations of corruption against Gadkari were 'qualitatively different' than those faced by Vadra, when asked about a parallel between the two episodes.
"The cases of Gadkari and Vadra are different. After the statement of the Haryana government and DLF, it is clear that no favour has been done to him. This issue is only political. Since somebody has made money, he should not be targetted only because he is related to somebody," he said.
Click NEXT to read further...
What is the Digvijaya-Gadkari war leading to?
Last updated on: October 23, 2012 23:38 IST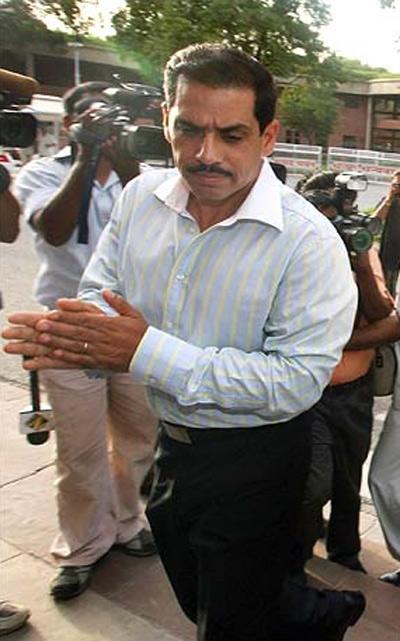 "We are also saying that let the government agencies first examine the Gadkari issue and if the allegations are true, then we will see it," he added.
On BJP Member of Parliament Ram Jethmalani asking Gadkari not to seek a second term in office in the wake of allegations of corruption against him, the Congress spokesman said it was BJP's internal issue.
A senior party leader, who declined to be identified, said that the continuance of Gadkari in such a situation is to the benefit of Congress. Replying to questions why Congress is soft-pedalling the issue of Gadkari, Dikshit said, "There is no issue of compromise. Institutions will do their job. If they come out with certain facts, political parties will respond... Every business deal of a private individual is not a political issue."
Asked about Digvijay's letter to the prime minister on the issue, Dikshit said that since a letter has been sent, "Let the prime minister take a decision," he said.
While there is no denying the fact that sections of the BJP have been active in trying to stall Gadkari from getting a second term amid reports that information against him had come from within the BJP, it would also be correct to asses that as a political party, the BJP would be left with little option but to up the ante against Vadra.
According to a senior Congress leader, Digvijaya has always kept the leadership in the loop over his various utterances with the party standing by him on almost all occasions.
He has also been saying that he is not stupid to shoot from the hip and go against the party line. Subsequently, his utterances have become the party line.
Senior party leaders say in this case also, Digvijaya would have written to the prime minister for an enquiry after having the issue cleared from either Sonia or Rahul Gandhi. This makes the political fallout of his actions even more interesting.
TOP photo features of the week
Last updated on: October 23, 2012 23:38 IST
Click on MORE to see another set of PHOTO features...