What CMs sought from Manmohan Singh
Last updated on: February 1, 2011 19:42 IST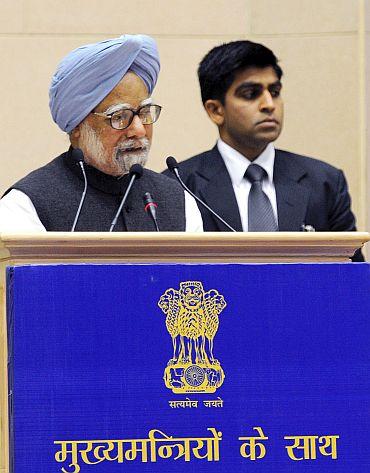 The Chief Ministers Conference on Internal Security got underway in New Delhi on Tuesday. Prime Minister Manmohan Singh inaugurated the Conference, which is the fourth in a row.

In his speech, the Prime Minister said, "We can note with some satisfaction that the measures for strengthening our capacity to deal with internal security challenges which were initiated post November 2008, are now yielding tangible results."

He said that the year 2010 saw a decrease in the number of incidents and casualties of security forces over the previous year. However, the number of casualties among civilians had increased.

The Prime Minister emphasised the need for our police officers to be specially sensitive to the problems faced by the Scheduled Castes, Scheduled Tribes, Minorities and women and felt that we need to bring forth changes to make policemen people-friendly. 

He also stressed on the need to revamp the functioning of police stations and policemen across the country to strengthen internal security mechanism. "We cannot continue to police our society with archaic laws and policing systems. We are aware that many police commissions have made various recommendations on police reforms. I urge the states to seriously look into this aspect," he said.

Click on NEXT to read what the Chief Ministers sought from the PM...


'Gujarat is being targeted and singled out'
Last updated on: February 1, 2011 19:42 IST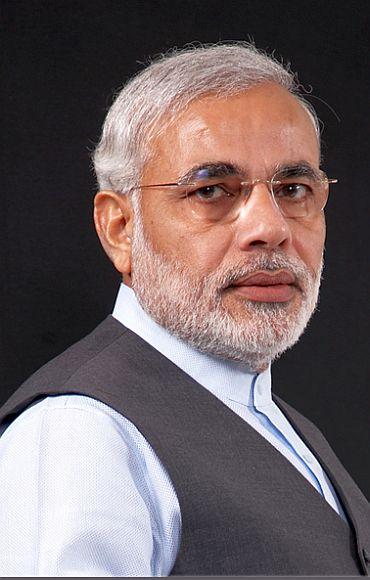 Gujarat Chief Minister Narendra Modi accused the Central Bureau of Investigation of 'castigating' the state's law and order situation and 'despising' elected members and the state government.
Modi said reduction in incidence of crime as well as better law and order and communal situation in the state suggested overall peaceful and congenial atmosphere. He said such facts could be ascertained from the National Crime Record Bureau reports.
"However, as reported in the media, organisations like the CBI have been castigating the state's law and order situation, making observation about highly communalised atmosphere and despising democratically elected members and state government," he said.
Modi said Gujarat is being "targeted" and "singled out", which does not augur well for the federal structure of governance.
On the issue of police reforms, the chief minister said the Supreme Court order in the Prakash Singh Vs Union of India case would lead to 'creation of new power centres' in the forms of Security Commission and Police Complaints Authority, which may become difficult to be handled even by the judiciary.
Maharashtra, short of funds, ammo and manpower
Last updated on: February 1, 2011 19:42 IST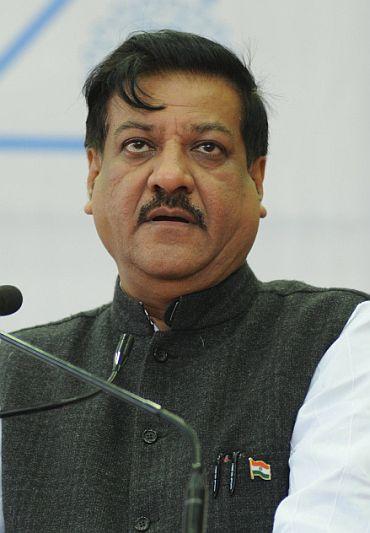 The Maharashtra government told the Centre that it was unable to get trained manpower for its coastal patrol boats, which were sanctioned and deployed in the aftermath of the 26/11 Mumbai terror attacks.

Maharashtra Chief Minister Prithviraj Chavan also demanded funds from the Centre for appointment of Special Police Officers (SPOs) for coastal security related duties.

"Under the security related expenditure of coastal districts, the Centre may provide funds for appointing special police officers. Members of the Gram Suraksha and Sagar Rakshak Dal can be engaged for this purpose. There are 887 coastal villages and there should be at least three SPOs for round-the-clock vigil along the coast. We are finding it difficult to get technically trained adequate manpower for these boats," he said.

The state has also asked the government to sanction Rs 22 crore for creating a jungle warfare and counter-insurgency school at Nagpur and also sanction satellite phones and helicopters for the aid of security personnel deployed in Naxal-affected areas of the state.

Chavan sought the Centre's help to procure 20 mine-protected vehicles priced at Rs 16 crore each and Under Barrel Grenade Launchers, an essential weapon for security forces.

He also asked the government to make arrangements and send a helicopter, currently parked at Raipur in Chhattisgarh, to Nagpur for security and anti-Naxal operations. He wanted mobile connectivity for Gadchiroli, a major Naxal-affected district in the state.


Mizoram, a 'fund-deprived' state taken for granted?
Last updated on: February 1, 2011 19:42 IST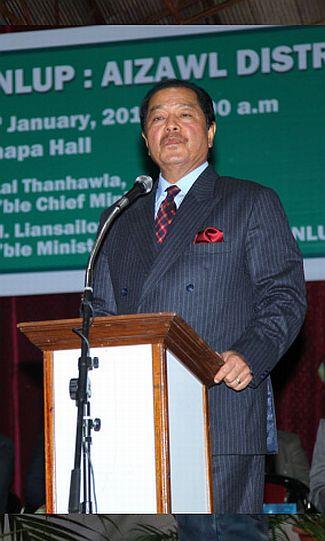 Mizoram Chief Minister Lal Thanhawala charged the Centre with meting out injustice to his state by 'depriving funds' under security-related expenditure.
"Since my state has devoted a large portion of its meagre resources to the maintenance of internal security at the expense of curtailing other development activities, I feel that it will be a mistake for the government of India if the genuine requests for fund remain unattended. There is a feeling among the general public that the government of India tends to take the peaceful situation of the state for granted," he said.
"Even though my state remains one of the most peaceful states in the country, there is no ground for complacency as we are sandwiched by two foreign countries and being surrounded by states where militancy and insurgency exist. In spite our heavy expenditure for maintaining security and peace, we have been deprived of fund under Security Related Expenditure (SRE). This is an injustice which needs to be redressed," he added.
He requested the government to provide Rs 31 crore needed for capital cost of building infrastructure for permanent battalion headquarters of the 3rd, 4th and 5th Indian Reserve Battalions from the budget of Ministry of Home Affairs (MHA).
Tamil Nadu wants its fishermen safe
Last updated on: February 1, 2011 19:42 IST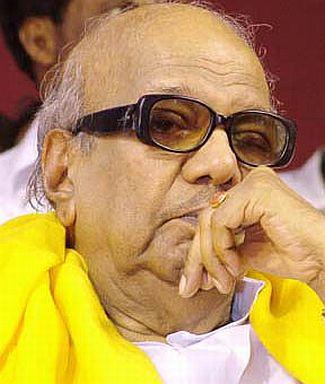 Tamil Nadu Chief Minister M Karunanidhi asked the Centre to press Sri Lanka to abide by a 2008 joint agreement and desist from using force against fishermen who stray into their waters.
Pointing out that fishermen who cross international borders unwittingly and are apprehended by other neighbouring countries in the west and east are not subjected to physical harm, Karunanidhi said Indian fishermen who cross the International Maritime border off Sri Lanka are "repeatedly subjected to physical harm, harassment and at times get killed."
Karunanidhi also thanked Prime Minister Manmohan Singh for deputing Foreign Secretary Nirupama Rao to Colombo to take up the issue with Sri Lankan authorities.
Orissa wants funds and choppers to fight Naxals
Last updated on: February 1, 2011 19:42 IST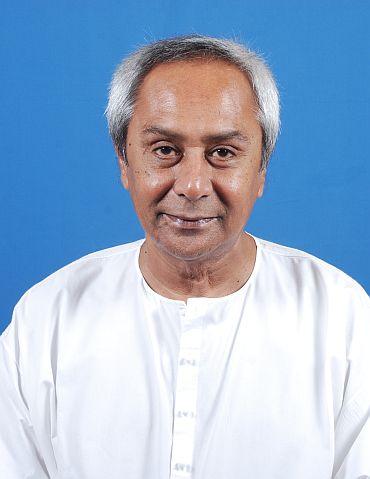 The Orissa government sought the inclusion of four more Naxal-affected districts under Centre's security-related expenditure (SRE) scheme and placing dedicated military choppers in Bhubaneswar and Koraput to fight the Maoist menace in the state more effectively.
"The four districts of Kalahandi, Nuapada, Baragarh and Balangir bordering Chhattisgarh have come under the influence of the CPI (Maoist). The Central Government may, therefore, include these four districts under the SRE scheme," state Chief Minister Naveen Patnaik said.
He said as per the Home Ministry's advice, the state government was also negotiating with commercial organisations to avail dedicated helicopter services for the security forces. He, however, noted there has been a "marginal decline" in incidence of left-wing extremist violence in 2010 as compared to the previous year and hailed the 'special operations group' which, he said, has proved to be a "very effective force."
He said 5600 tribal youths, recruited as Special Police Officers in 19 Naxal-affected districts, would be absorbed in regular posts of constables after they serve for a period of three years. The state government, he said, has also created a dedicated intelligence unit to exclusively collect intelligence about terrorist organisations.
Rajasthan: Taking terror seriously
Last updated on: February 1, 2011 19:42 IST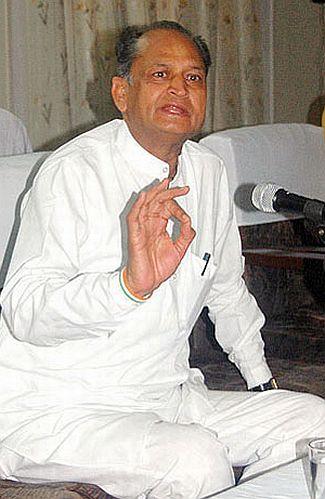 The Rajasthan government suggested putting in place an emergency response system in the state and said the draft of standard operating procedure for handling law and order issues was being given final touches.
"A state like Rajasthan requires a complete emergency response system wherein as soon as information relating to any emergency, small or big, is received, multiple teams can be dispatched to reach the site in the shortest possible time and provide first level of assistance," Chief Minister Ashok Gehlot said.
He also stressed the need for enhancing the capacity of the state's anti terrorist squad (ATS) "urgently". "The ATS needs advanced training and capability to detect and defuse bombs, as well as introduction and use of modern communication facilities," he said.
For effectively tackling anti-terror activities, he suggested that the Centre should direct mobile service providers to furnish call data record of at least five years to security agencies.
Underlining the importance of training to security personnel, he proposed to use the funds available under the 13th Finance Commission to set up a new training centre.
Talking about border management, he said while one battalion of around 1,000 personnel of border wing home guards have been raised for each of these districts, the number of battalions should be doubled in these districts given their size and long borders.
'Security scenario in Bihar has improved'
Last updated on: February 1, 2011 19:42 IST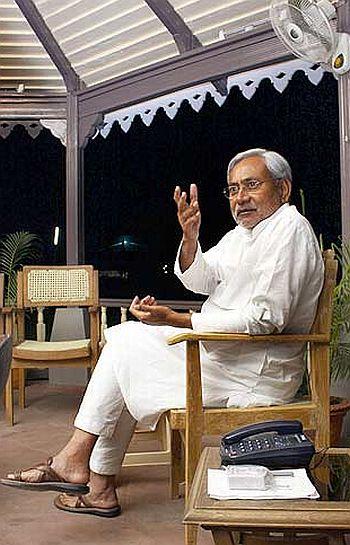 The Union government's proposed police reform policy suggesting appointment and fixing of the tenure of a state police chief by the Centre came in for strident criticism from Bihar Chief Minister Nitish Kumar.
"The Centre should also desist from framing rules providing for any type of role to be exercised by the UPSC or Ministry of Home Affairs in matters like selection of DGP. The efforts of the Union government to maintain internal security will succeed only if states are enabled to exercise effective control over policing, dilution of which under the guise of police reforms must be avoided," he said.
Urging the participating CMs to build a consensus to protect the accountability of the police force to the state government, Kumar said, "If some people think that powers of the state governments need to be curtailed...they should press for constitutional amendment to remove police and public order from the administrative and legislative purview of the states and give the powers and the responsibility to the Centre."
Underlining the need for a fine balance between granting of functional autonomy to police and keeping them under overall control of the government, Kumar claimed the security scenario in Bihar had improved and police there now enjoyed more functional freedom to take action and decisions in crime control and investigations.
Kumar demanded that the Centre should reimburse Rs 613.15 crore spent by the state for upgrading roads in Naxal-hit areas. Kumar said his government was working to restructure the Special Branch of the Intelligence by creating separate divisions to deal with public law and order, national security, technical support and determination.
'Internal security issues are rooted in politics'
Last updated on: February 1, 2011 19:42 IST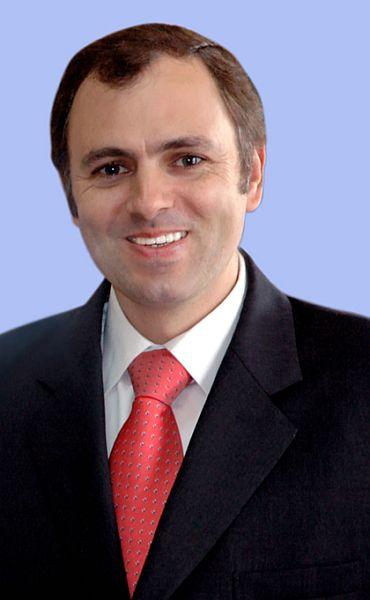 Jammu and Kashmir Chief Minister Omar Abdullah emphasised that 'political solutions for the problems besetting' the state have to be worked out on a pragmatic basis.

Omar said most of internal security problems were rooted in politics.

"As a matter of fact, even armed insurgencies are essentially struggles for political space. It has been realised over a period of time that issues involving contrary positions can never be resolved through violent agitation and confrontation," he said.

The chief minister said while there has been improvement in the security situation of the state because of steady decline in terror incidents, the street violence had increased.

The prolonged unrest in Kashmir Valley in the summer of 2010 resulted in the loss of many innocent lives, enormous human and economic losses, closure of functioning on almost all fronts and the irreparable disruption of the entire education system, Omar said.

Omar said dealing with such law and order problems in general and with the stone-throwing in particular, required a completely different approach on the part of the police. He asked the Centre to provide help in form of protective gear for policemen and standard operating procedures to deal with such stone-throwing incidents.

The chief minister said the state has one of the highest police-population ratio in the country which needs more funds. "I would request the Union Home Ministry to allocate additional financial resources for meeting the expenditure incurred for raising and maintaining the additional manpower for a much longer period of time," he said.


Madhya Pradesh has a Bangladeshi problem
Last updated on: February 1, 2011 19:42 IST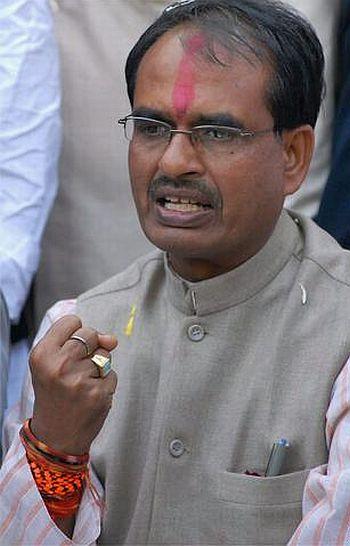 The Madhya Pradesh government is keen on enacting a legislation to try in special courts cases against corrupt government officials.
Chief Minister Shivraj Singh Chouhan said that the MP Special Court Bill will be introduced in the next session of the state assembly. The measure is aimed at quick disposal of corruption cases against public servants and confiscation of property acquired through wrongful means, he said.
Claiming "increased activity" of Maoists in as many as seven districts of state, Chouhan said the Union Home Ministry had not responded to the state's demand to include these districts in the Security Related Expenditure.
SRE is a non-plan scheme intended to supplement efforts of the states to deal with naxalite problem. As of now only Balaghat district in Madhya Pradesh comes under the SRE scheme and 83 other Left Wing extremist-affected districts elsewhere in the country also avail of benefits under this scheme.
Chouhan urged the Centre to expedite the process to approve the MP Terrorist and Disruptive Activities and Organised Crime Control Act-2010, which the state assembly had passed. He spoke about the dangers of infiltration, especially people entering Madhya Pradesh from Bangladesh, and said this had taken "demonic proportions in neighbouring states also.
"These illegal entrants somehow declare themselves Bengali speaking nationals and succeed in procuring identity papers to get rights of Indian citizens. This poses a grave danger," he said, adding if these illegal immigrants got the Unique Identity (UID) cards then they will be considered Indian citizens.
Himachal shows Centre the China model
Last updated on: February 1, 2011 19:42 IST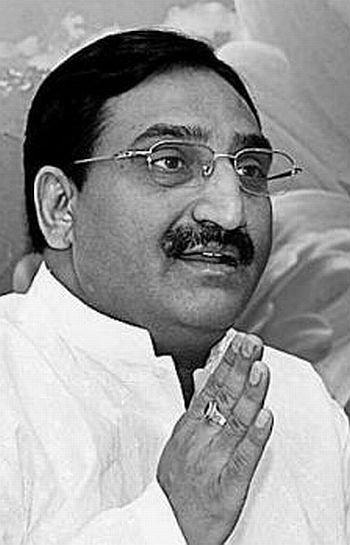 Pressing for a special policy for Himalayan states, Uttarakhand Chief Minister Ramesh Pokhriyal 'Nishank' demanded setting up of a separate ministry at the Centre to help in the development of border states.
He said keeping in mind the strategic location of Himalayan states and their role in preserving the ecology, it was essential that a special policy be formulated to deal with the difficulties faced by them.
The Uttarakhand Chief Minister said though his state shares international borders with China and Nepal, only nine development blocks in five border districts got the benefit of Border Area Development Programme (BADP).
He said taking the example of China, which is building a massive road network in Tibet, India should also improve road and communication infrastructure in Uttarakhand. The chief minister also stressed on the need for fresh marking of pillars on the Indo-Nepal border, which have been damaged over the years.
He said it was essential for the Centre to work on a scheme to make it mandatory for people crossing over to India from Nepal to carry identity cards. He said on the lines of the north-eastern states, Uttarakhand should also get 100 per cent central funding for police moderanisation.
'It is time we recognise Naxalism as a form of terror'
Last updated on: February 1, 2011 19:42 IST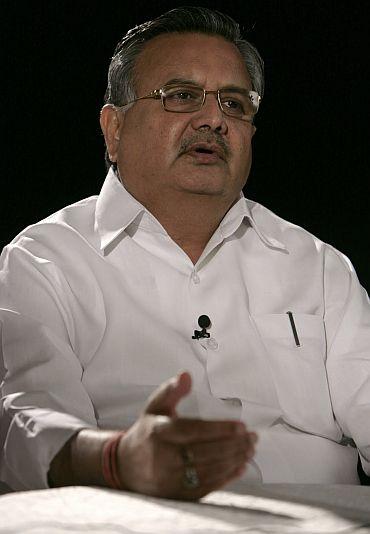 Chhattisgarh Chief Minister Raman Singh said banned terror outfits like Students Islamic Movement of India are trying to strengthen their base in the state and sought the Centre's assistance in tackling "serious challenges" posed by terrorism and Naxalism.
"In Chhattisgarh, during the last few years, the SIMI and its associated have been trying to gain ground, but we have been able to foil their efforts to create trouble in the state," Singh said.
Noting that 10 out of our 18 districts of the state are Naxalite-affected, he said it is time 'we recognise Naxalism as a form of terror'.
"We need to consider those who indulge in violent activities in the garb of any ideology as terrorists...They have consistently blocked all development efforts in scheduled areas, targeted with vengeance any local resistance to their violent activities and forced the youth to take arms," Singh said.
"It is time we called the bluff of Naxalites as messiahs of the poor and exposed them as power hungry terrorists who have killed hundreds of tribal villagers who have refused to join their violent movement," he said.
"It is time we freed the thousands of tribal foot soldiers forcibly recruited by Naxalites and coerced in to killing their own brethren. We have to collectively stop the spread of this canard and make people at large realise that Naxalism is the biggest threat to India's integrity and economic progress," Singh said.
Nagaland, troubled by smuggling
Last updated on: February 1, 2011 19:42 IST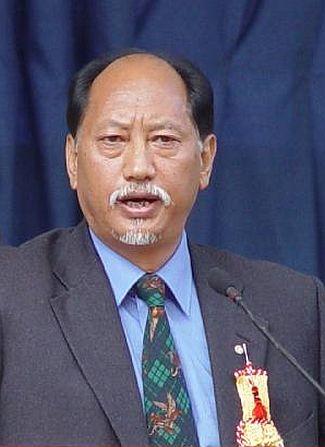 Nagaland Chief Minister Neiphiu Rio requested the Centre to "do away with" the additional requirement of MHA verification for passport applicants from the state.

"The smuggling of arms and ammunition and contraband from across the border is cause for concern. The long and porous international border makes it difficult to effectively control such activities. Securing the international border makes it difficult to effectively control such activities. Securing the international border should, therefore, be given top priority. Therefore, in my view, the national interest will be served if the government in consultation with the Myanmar government undertakes intensive development of infrastructure in these areas which are inhabited by the same ethnic groups," Rio said.

He also said that the state has pending SRE claims of Rs 162.06 crore out of which claims of Rs 103.88 crore are pending with the central government and the rest with state governments.