VVIP lessons: Build arms, don't buy them
Last updated on: February 19, 2013 10:44 IST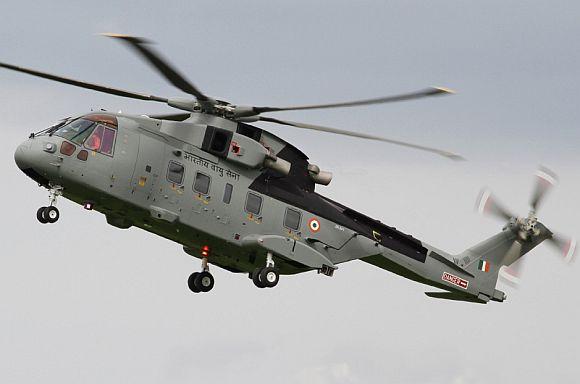 The only way out of the downward spiral of purchases, scams, cancellations and blacklistings is the systematic and relentless indigenisation of defence equipment, says Ajai Shukla
India leads the world in corruption in arms imports, and the gap is widening as we import more and more weaponry. But in taking action against the guilty, we content ourselves with political bluster and self-defeating bans. Defence Minister A K Antony's "strong action" against Italian defence giant Finmeccanica, and its Anglo-Italian helicopter subsidiary, AgustaWestland, is aimed at making him sound like a man of steel but is, in fact, a short-sighted reaction that is meant to -- but will fail to -- defuse the Opposition's equally motivated criticism.
Antony has unilaterally "initiated action for cancellation of contract for procurement of 12 AW101 helicopters for the use of VVIPs", by sending AgustaWestland a show cause notice asking why New Delhi should not cancel the Rs 4,000-crore contract signed in 2010. Just three of the 12 helicopters ordered have been delivered so far while India has already paid at least 40 per cent of the contract amount, according to knowledgeable persons, including former IAF boss, Air Chief Marshal Fali Major.
There is no proof yet of any wrongdoing. New Delhi has acted on the basis of an investigation report filed by Italian prosecutors in Milan. The report alleges payment of Rs 350 crore by Finmeccanica to secure the Indian contract. The case has not yet come to trial, though the evidence has persuaded an Italian magistrate to allow the arrest of Finmeccanica head, Giuseppe Orsi. The Italian judiciary has refused to release the investigation report; we know of the case only from media leaks, which the Italian authorities have not denied.
Click NEXT to read further...
Terminating contract untenable unless wrongdoing determined
Last updated on: February 19, 2013 10:44 IST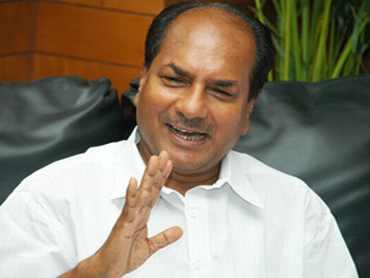 Until there is a conviction by the Italian judiciary, or until the Central Bureau of Investigation determines prima facie wrongdoing (Antony referred the case to the CBI only last week), any move towards terminating the contract with AgustaWestland could be legally untenable. On Saturday, the company flatly denied wrongdoing and said that it would reply accordingly to the show cause statement. On what legal basis, then, would Antony be proceeding?
Might the CBI succeed in actually obtaining proof of malfeasance, if it occurred? Going by its record in such cases, that seems unlikely. The CBI has little expertise in the subject of defence procurement, and the agency has repeatedly proved unable to obtain responses to letters rogatory, investigate money trails and hawala networks, or direct investigations towards the influential political figures that are often the recipients of defence pay-offs.
So what might AgustaWestland do if Antony unilaterally cancelled the contract? If this were the United States -- where the defence department has the financial clout to ensure that companies like BAE Systems have paid $400 million fines for apparent bribery -- AgustaWestland and its parent company, Finmeccanica, might have quietly fallen in line in the interests of future business.
But India's defence ministry does not have the weight to unilaterally cancel such a large contract, even though Finmeccanica subsidiaries like Selex, Wass, Oto Melara and MBDA do substantial business with our import-loving military. In 2009, Selex Sistemi Integrati (a Finmeccanica subsidiary) dragged the defence ministry to court, charging that the Tata group had been favoured over Sistemi in a Rs 1,000-crore contract for modernisation of air field infrastructure (MAFI) in 30 IAF bases.
With the AW101 contract four times as large as the MAFI one, AgustaWestland would almost certainly challenge any cancellation by dragging it into arbitration. Since the Indian payment is currently ahead of delivery, New Delhi would end up a major financial loser by freezing the status quo. And the IAF would not want to be left with the unenviable task of operating two types of VVIP helicopters; and sourcing lifetime spares and overhaul for three AW101s from AgustaWestland.
Click NEXT to read further...
Crippling reliance on overseas suppliers a major challenge
Last updated on: February 19, 2013 10:44 IST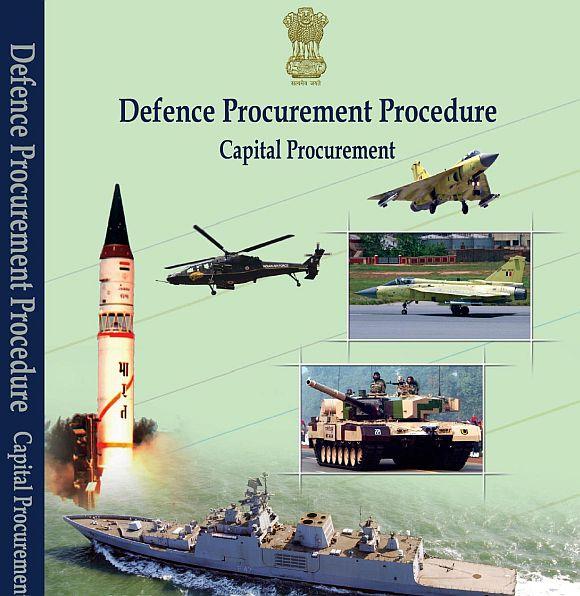 Such embarrassments will continue as long as India remains a major buyer of defence equipment. The only way out of the downward spiral of purchases, scams, cancellations and blacklistings is the systematic and relentless indigenisation of defence equipment. But a militarily and strategically illiterate defence ministry has, in the absence of any counter-narrative, bought into the military's fiction that if "modernisation" were not pursued (that is, quick buys from overseas), national security interests would be severely threatened. In fact, the most serious challenge to our military preparedness is not any external threat, but the regrettable absence of home-built defence systems and our crippling reliance on rapacious overseas suppliers.
It is time to end all but the most pressing overseas procurements. The defence ministry needs to form purpose-structured consortiums of companies -- chosen from both public and private sectors -- and task them to develop specific systems. For example, the elusive chimera of importing artillery guns must be buried forever. Instead, the government should task the Defence Research and Development Organisation's Armament R&D Establishment (ARDE), Bharat Forge, Tata Power and L&T to produce a working gun by 2017. The army must be goaded into working with this coalition, and told its only option is an indigenous gun.
The Make category of the Defence Procurement Policy permits such consortiums. Only two defence systems are currently being developed under the Make procedure: a tactical communication system and a future infantry combat vehicle. There should be at least 100.
If operational preparedness suffers in the short or even medium term, that price must be paid. This strategic decision must be backed by cross-party political consensus, obtained with an agreement that the network of industrial structures that will arise from serious indigenisation will be shared across ruling party and Opposition constituencies. Ending this spiral of shameful scandals through indigenisation is essential for national pride; strategic autonomy; and for building the defence capability that must backstop any bid for great power.
TOP photo features of the week
Last updated on: February 19, 2013 10:44 IST
Click on MORE to see another set of PHOTO features...
Source: