Uttar Pradesh tops the list for most riots in India
August 06, 2014 18:42 IST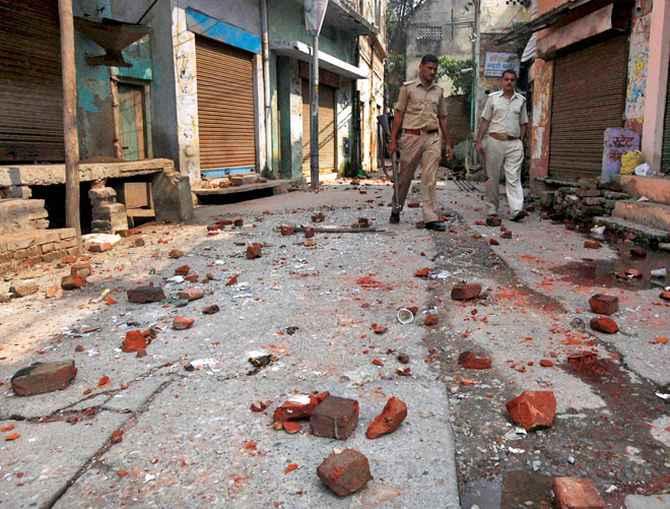 With 247 incidents of communal violence, Uttar Pradesh has earned the dubious distinction of topping the list of states that witnessed riots in 2013 and the situation is no different in 2014 too.
Communal violence claimed 133 lives across the country last year which include 77 deaths in UP.
According to latest Union home ministry statistics, a total of
823 such incidents were reported from across the country in 2013 in which 2,269 people were injured.
Apart from Uttar Pradesh, the other states where maximum number of communal violence took place included Maharashtra (88), Madhya Pradesh (84), Karnataka (73) and Gujarat (68).
Please click NEXT to read further…
Uttar Pradesh tops the list for most riots in India
August 06, 2014 18:42 IST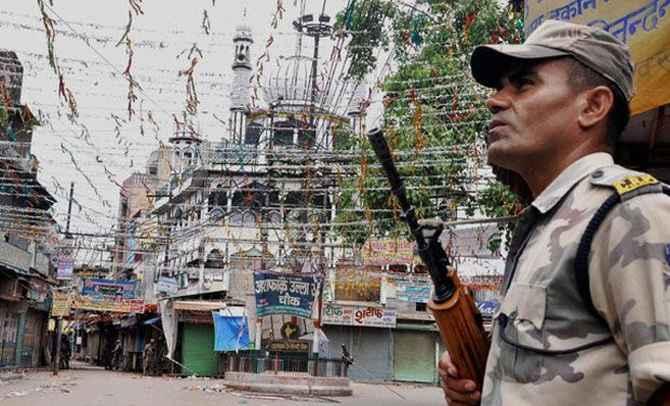 While the data for this year is still being compiled by the MHA, a rough estimate put the number of communal clashes reported this year to around 65 in which at least 15 people lost their lives.
Riots in UP's Muzaffarnagar and its adjoining areas had claimed over 60 lives during August-September last year. More than 90 people were also injured and over 50,000 people were displaced due to the communal violence then.
A maximum of 360 people were injured in these incidents in Uttar Pradesh in 2013.
The state also registered a maximum of 118 communal incidents in 2012 in which 39 people were killed and 500 were injured.
While 12 people were killed in Maharashtra in these incidents, 11 people were killed in MP during in 2013.
During April-June this year, the most number of communal violence incidents were reported from Uttar Pradesh (32) followed by Maharashtra (26), Rajasthan (18) and Madhya Pradesh (17).
A total of 149 communal incidents were reported across the country in April-June this year.