US panel wants Modi included on lookout list besides visa ban
Last updated on: May 6, 2013 12:29 IST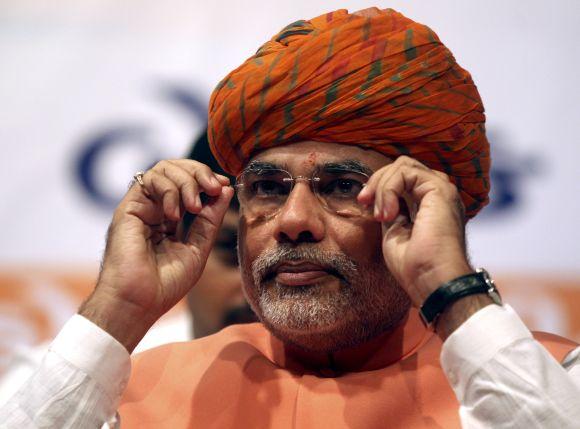 Katrina Lantos Swett, chair, United States Commission on International Religious Freedom, tells Rediff.com's Aziz Haniffa that the USCIRF will be uncompromising about denying Gujarat Chief Minister Narendra Modi entry into the US.
Katrina Lantos Swett, chair of the United States Commission on International Religious Freedom, an independent, bipartisan federal government advisory body created by the US Congress to monitor religious freedom abuses abroad, has said the USCIRF will be uncompromising in its crusade to prevail on the US State Department to continue its policy of denying Gujarat Chief Minister Narendra Modi to enter the United States.
"We remain very concerned about the issue of Modi and have expressed that to the State Department," Swett told Rediff.com
"There is significant evidence linking him to the violence and the terrible events that took place in Gujarat in 2002," Swett asserted, "and that for this reason a visa would not be appropriate."
Swett, who released USCIRF's 2013 annual report last week, said, "I referenced some aspects of the International Religious Freedom Act original legislation and the renewed IRFA legislation that calls for a look list that keeps those who have been involved in religious freedom violations from getting entry into our country."
"This calls on the president to actually create a list and publish the names of those who have had a role in religious freedom abuses," she added, "and so, we are very strong and firm in sticking by that approach."
Swett is the founder of the Lantos Foundation for Human Rights and Justice, named after her father, the late US Congressman Tom Lantos, erstwhile chair of the House Foreign Affairs Committee and the only Holocaust survivor elected to the US Congress.
She served as the foundation's president and chief executive officer till she was appointed by President Barack Obama to chair USCIRF -- a body to which commissioners are appointed by the president and the leadership of both political parties in the US Congress.
Knox Thames, director, USCIRF's Research and Policy Bureau, told Rediff.com, "In 2012, we did write to (then) Secretary (of State) Hillary Clinton about the possibility of Modi applying for a visa and made our concerns known about his admissibility to the United States.
Please click NEXT to read further...
'How to keep human rights concerns from being sidelined?'
Last updated on: May 6, 2013 12:29 IST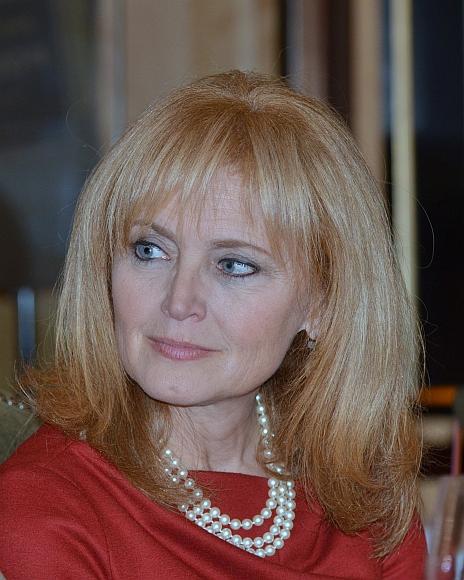 The report said, 'An IRFA issue relevant to both the State Department and the Department of Homeland Security relates to the admission to the United States of aliens who were "responsible for or directly carried out... particularly severe violations of religious freedom."'
'IRFA bans the entry of such individuals,' the report said, and noted that 'this provision has been invoked only once -- in March 2005. It was used to exclude Modi due to his complicity in the 2002 riots that resulted in the deaths of an estimated 1,000 to 2,000 Muslims. USCIRF has urged such an action.'
'USCIRF continues to urge the Departments of State and Homeland Security to develop a lookout list of aliens who are inadmissible to the United States on this basis,' the report added, and recalled that it had written 'to Secretary Clinton in 2012 about the possibility that Modi might apply for a visa, to reiterate USCIRF concerns about his admissibility to the United States.'
'Directly related to identifying and barring from entry such severe religious freedom violators, the IRFA also requires the president to determine the specific officials responsible for violations of religious freedom engaged in or tolerated by governments of Countries of Particular Concern, and "when applicable and to the extent practicable" publish the identities of these officials in the federal register,' the report said.
When this correspondent pointed out to Swett that several US lawmakers have called on the State Department to issue Modi a visa. At a time when trade supercedes issues like human rights and religious freedom, how could the USCIRF continue to block the State Department from ultimately issuing the chief minister a visa, particularly since there is now considerable American investment in his state?
"You ask one of the most important questions that face all people engaged in advancing human rights -- which is, how to keep human rights concerns and in this case, religious freedom issues, from being sidelined or set aside in the pursuit of the almighty dollar," Swett responded.
"The way in which one does it is by not permitting, for example, the history of Minister Modi and the information and the legal records that have been established there, from being forgotten and making it politically uncomfortable and difficult for these concerns to be sidelined and to be set aside," Swett added.
Please click NEXT to read further...
'Religious freedom is much more than a moral imperative'
Last updated on: May 6, 2013 12:29 IST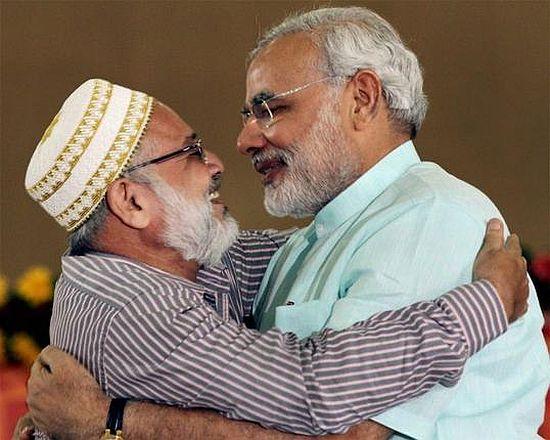 "We are not a political entity," Swett acknowledged, "We are really a monitoring and research and recommending and watchdog entity. So, the USCIRF itself cannot engage on the political level and it would not be appropriate for us to do so."
"But we can do, and what we try to do and will continue to do is to make the case for appropriate responses based on the facts and based on the requirements of our laws," Swett added.
"Our laws contemplate that individuals who are implicated in severe human rights abuses are not to be given visas to come to this country. We just saw Congress pass the very important piece of legislation -- the Magnitsky Bill -- that specifically reiterates this policy as it relates to officials implicated in the death of a young, crusading lawyer in Russia."
"And, you know, it's entirely possible that leaders in Congress might seek to have a resolution or legislation related to individuals in India," she warned.
But she reiterated, "That is outside our scope, but that's something certainly that has happened in the past with Congress."
"For those who are more in an activist position relative to these issues," Swett said, "they need to think about how to keep the facts and the history and the lack of leader accountability front and centre so that our government is encouraged to do the right thing and follow our principles and our legal guidelines."
She said it matters "because religious freedom is much more than a moral imperative," and argued that "the suppression and abuse of the fundamental right of belief and conscience often leads in this world to violent extremism."
"And, as we know, all too well, extremism is the major cause of instability and violence in the world," she added.
"As our report shows," Swett said, "sometimes governments perpetrate these abuses and other times, they merely tolerate religious freedom abuses. But, in either case, the result is instability, division, and in all too many cases, violence."
When there is "persecution or failure to protect against religious persecution," she felt, "it drives their citizens into the hands of extremist religious movements."
Please click NEXT to see other interesting features...
TOP photo features of the week
Last updated on: May 6, 2013 12:29 IST
Click on MORE to see another set of PHOTO features...