Urban voter DOES matter, netaji
October 15, 2013 12:43 IST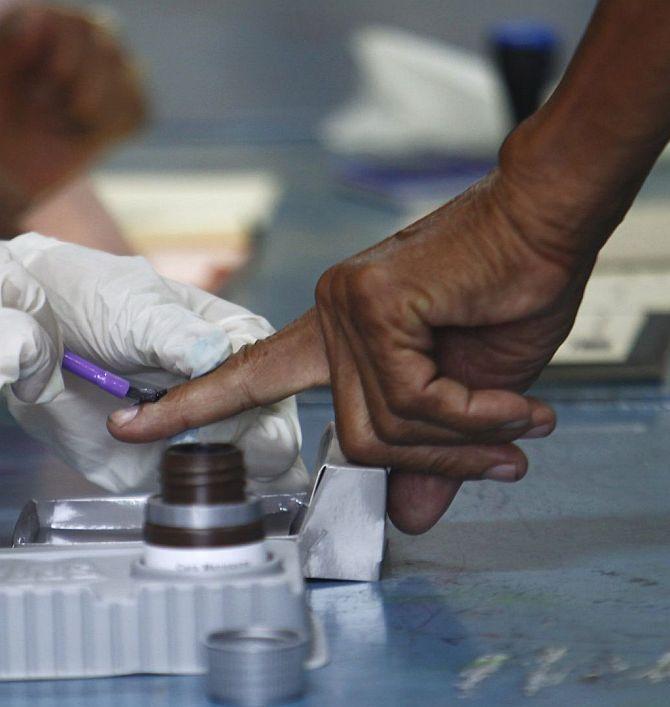 Elections used to be won -- and lost -- in rural areas. The conventional wisdom among political parties was while urban India makes noise, it is rural India that can make or break their chances to capture power.

Not any more, thanks to the considerable increase in the number of urban constituencies. There are 57 Lok Sabha constituencies in big cities alone. If we include towns and small cities in this list, the number of urban constituencies goes up to 201, significantly higher than 70 such constituencies in the 1950s.
The Congress-led United Progressive Alliance regained power in 2009 because of stellar performance in urban centres. This happened despite the UPA's seemingly pro-rural rhetoric, what with schemes such as Bharat Nirman, farm loan waiver and rural employment guarantee scheme.

In big cities, the UPA got 34 of 57 seats, a gain of seven seats over the 2004 elections.

Similarly, with a gain of 19 seats, the ruling alliance won 81 of 144 seats in small towns and cities.

In rural areas, though, the UPA's performance was more subdued with a marginal gain for just 15 seats.

Since then, the popularity of the Congress has dived in urban centres, if results of elections for municipal bodies since 2009 are any indication.

Click on NEXT to read further...
Urban voter DOES matter, netaji
October 15, 2013 12:43 IST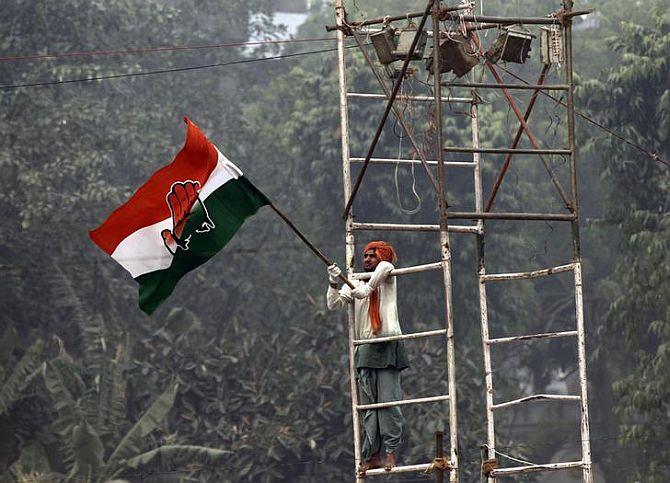 "When you look at the policies which the major parties espouse, it is not clear that they truly capture the imagination of urban voters. Right now, most parties largely speak in platitudes when they speak of urban India," observes Milan Vaishnav, an associate with the South Asia programme at the Carnegie Endowment for International Peace. And platitudes have not gone down well with urban voters, it seems.
According to Outlook magazine's compilation of the results of local elections in 24 major cities between May 2009 and June 2012, the Congress occupies not more than 22 per cent seats in these bodies.

This is in sharp contrast to the UPA's success rate of close to 60 per cent in 2009 Lok Sabha elections.

Outlook's analysis reveals that of the 2,832 seats for which elections were held, the Congress won just 618 seats and the Bharatiya Janata Party doing only marginally better with 894 seats. This clearly brings out the disconnect between the two large parties and urban voters.
Despite the UPA's good performance in 2009 Lok Sabha elections, the disconnect was visible even then.

The Centre for the Study of Developing Societies' (CSDS) post-poll survey in 2009 arrived at the conclusion that "the voter in large cities was much less satisfied with the UPA government than the rural voter: only 42 per cent voters in the big cities were satisfied with the UPA government as against 64 in rural areas.

And yet, they voted in large numbers for the UPA. This suggests that the voter in big cities did not think that National Democratic Alliance was a reliable alternative". What saved the day for the UPA was, perhaps, the high satisfaction level in small towns and cities.

Click on NEXT to read further...
Urban voter DOES matter, netaji
October 15, 2013 12:43 IST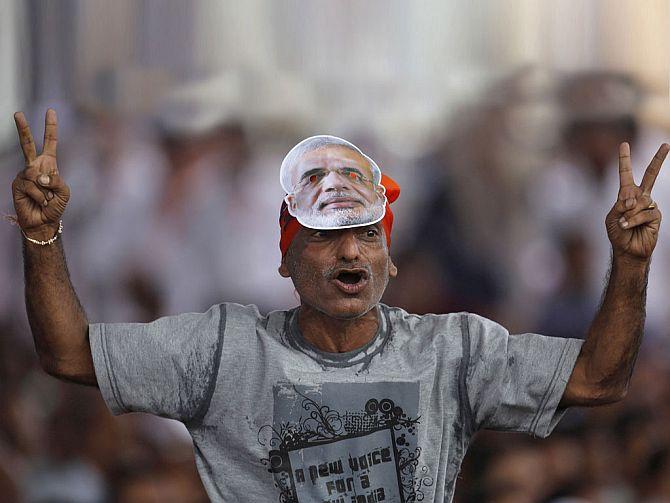 The growth in the number of urban constituencies is not the only factor that requires reorientation by political parties.

They will also have to contend with, says noted social scientist Dipankar Gupta, invasion of urbanism in rural India.

"I think that parties will be forced to cater to urban interests, but that is no guarantee that the programmes they implement will be effective," says Devesh Tiwari of the University of California at San Diego.
Does ascendance of urbanism mean political parties will have to go to the drawing board and come out with issues and promises that seem less popular, better economic management even if that means taking tough decisions for instance, but are likely to yield long-term results?

"There is little doubt in my mind that the economy is going to dominate the 2014 elections. Voters in India are concerned about the economic slowdown, the lack of employment opportunities, and persistent inflation/price. I think there will be certain areas, such as Uttar Pradesh, in which the communal-secular debate will be emphasised. But this is an issue which is of diminishing salience in many parts of India today," says Vaishnav.
Another change that is predicted this time around is the clash of personalities following the elevation of Narendra Modi as the BJP's prime ministerial candidate. In all probability, he will be pitted against Congress' likely prime ministerial candidate Rahul Gandhi.

This is going to be a big change from the kind of politics that has played out in last 20-25 years.

Click on NEXT to read further...
Urban voter DOES matter, netaji
October 15, 2013 12:43 IST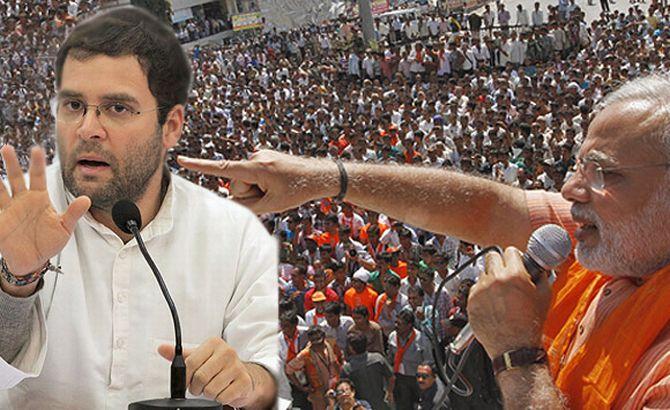 A recent paper five trends shaping India's voting landscape by Vaishnav argues that there has been a "federalisation of electoral politics".

The paper says, "As India's federal system has become more decentralised, states have become the primary venues of political contestation. While a party's prime ministerial candidate and issues concerning national policy can and do often matter, national elections are increasingly shaped, though not predetermined, by state-level factors."
No wonder the combined vote share of the two national parties, the Congress and the BJP, has remained below 50 per cent since 1996. Add that to the diminished margin of victory (from 26 per cent in 1977 to just 9.7 per cent in 2009) and only a handful candidates (just 22 per cent in 2009) winning more than 50 votes in his/her constituency and we have a picture which suggests elections are shorn of waves and are no longer driven by personalities. It is fought on an assortment of local and regional issues.
Will that change this time around? Modi and Gandhi supporters would like us to believe that could be the case.
Source: