'CAG has a constitutional duty to audit government accounts'
Last updated on: October 24, 2011 09:22 IST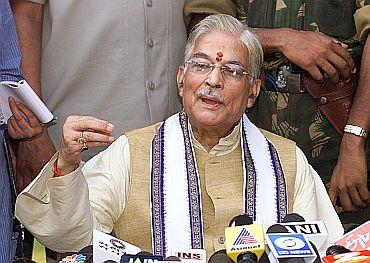 In an exclusive interview with CNN-IBN's National Bureau Chief Bhupendra Choubey, Public Accounts Committee Chairman Murali Manohar Joshi talks about the probe into the 2G spectrum scam and the government's flip flop on Comptroller and Auditor General report. Following is the transcript of the interview:

On law ministry's note on CAG mandate:
As far as I know the note says even the Supreme Court can't question the policies of the government. Normal decisions and functioning of the government, which are according to the law are not questionable. But the court can question when there is a violation of the constitution.

Similarly, the CAG has a constitutional duty to audit the government accounts. There are three kinds of audits -- the financial audit, compliance audit and the performance audit. The CAG wants to see whether whatever the promised was performed or not.

Click NEXT to read further...
'Sane voice of FM should be heard by this government'
Last updated on: October 24, 2011 09:22 IST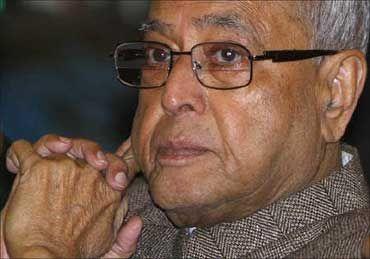 On CAG's Rs 1.76 lakh cr loss estimate in 2G spectrum allocation:
There are many cases where the CAG finds a loss to the exchequer. Then the CAG is required to point out how does this loss occur and who is behind it. Whether it's due to implementation or willful and deliberate bungling by an officer or it is the wrong interpretation of the policy or the policy is so designed to benefit someone. Then there is a loophole in a policy.
On the government's different versions on the CAG report and Pranab Mukherjee saying CAG hadn't exceeded its brief:
The sane voice of the finance minister should be heard by this government.
'Govt stalling investigation in graft cases'
Last updated on: October 24, 2011 09:22 IST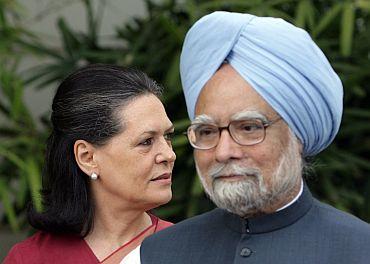 On whether the government is trying to protect someone:
There is an impression, not by me but all around that this government is trying to stall any proceeding whether in PAC, court or any other agency -- all such proceedings which try to bring out any involvement of the political executive.

Click on MORE for another feature...