Time is running out for new Maharashtra CM
Last updated on: February 19, 2011 13:19 IST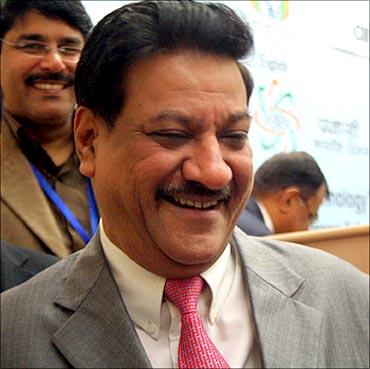 When India kicks off its World Cup campaign with a match against Bangladesh later on Saturday, Prithviraj Chavan will complete 100 days as the chief minister of Maharashtra.
Like the Indian cricketers, the expectations from Chavan, who will turn 65 in less than a month, have been huge. He was handpicked by Congress supremo Sonia Gandhi to lead the state government after its reputation had been bruised badly by the Adarsh scam. Chavan has had a clean record. That perhaps is the reason why he was parachuted into Mumbai. But his record in Mumbai so far has been mixed.
The problems, for sure, are huge. The Adarsh Society scam has been bad news for the Congress-led government -- it cost his predecessor Ashok Chavan his job. Those guilty of the land grab need be brought to book at the earliest.
Too little, too late?
Last updated on: February 19, 2011 13:19 IST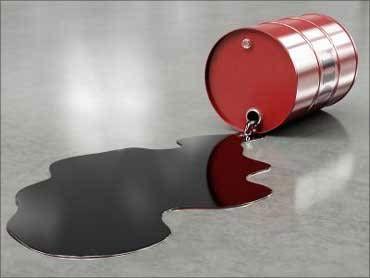 The murder in broad daylight of an additional collector by the oil mafia sent shock waves through the country. Similar attacks on officers from the sand mafia are not unknown in Maharashtra. There has been ethnic violence in the state in the recent past. The Naxal menace is on the rise in the Gadchiroli district.
Chavan has appointed a two-member commission to probe the Adarsh scam. He has also done some reshuffle of senior bureaucrats, but many feel it is too little, too late. What's more, he has not sent down any clear message to his colleagues in the state cabinet, party workmen and bureaucrats.
Congress workers privately complain that there is insufficient coordination between the party and the government. Questions have also been asked on his ability to take Sharad Pawar's Nationalist Congress Party along in the coalition. There has been bad blood between Chavan and Pawar in the past.
Chavan is a known loyalist of Sonia Gandhi
Last updated on: February 19, 2011 13:19 IST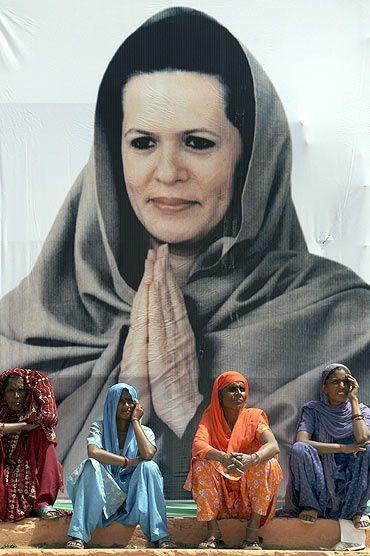 The charge against Chavan is that he is an outsider in Mumbai because he has worked out of Delhi for several years. Since he does not understand the issues in depth, decisions have become slower. He is also seen rushing to New Delhi frequently for guidance from the Congress high command. Chavan, after all, is a known loyalist of Sonia Gandhi.
Chavan's ties with the Nehru-Gandhi family go back a long time. His father, DR Chavan, was a minister in Jawaharlal Nehru's cabinet.
Chavan, when he was young, had ideas of his own. After studying at the Birla Institute of Technology and Science at Pilani in Rajasthan, he went to University of California, Berkeley (he wore long hair there and found rebel icon Joan Baez enchanting).
When Chavan met Rajiv Gandhi
Last updated on: February 19, 2011 13:19 IST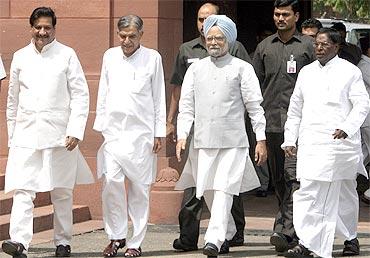 He worked for three years in the aerospace industry in the United States, and then came back to India in 1974 to set up a research and design laboratory for information technology.
In 1983, Chavan met Rajiv Gandhi. Tech-savvy Gandhi wanted to develop computing skills in Indian languages so that all the land records in the country could be digitised. This was precisely the stuff Chavan was working on.
Gandhi thought highly of him and gave him the Congress ticket for Karad in 1984. He retained the seat till 1999 when Pawar split from the Congress. In 2002, he entered the Rajya Sabha. For six long years, Chavan served as the minister of state in the prime minister's office.
Construction has almost come to a standstill
Last updated on: February 19, 2011 13:19 IST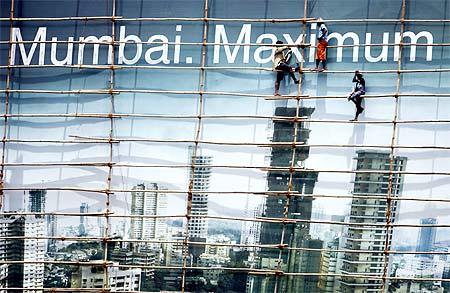 Not that his visits to Delhi have been in vain. These have helped in early clearances for ambitious projects such as the Navi Mumbai international airport and the 10,000-Mw Jaitapur project of Nuclear Power Corporation. His influence in Delhi led to the revision of the rules for the Coastal Regulation Zone, which will allow the redevelopment of old and dilapidated buildings and slums along the Mumbai coastline.
It must also have helped when he announced a Rs 1,000-crore package for farmers affected by the prolonged and unseasonal monsoon rains. New Delhi has assured him of further assistance.
But the unfinished agenda is bigger. Construction in Mumbai and the rest of Maharashtra has almost come to a standstill due to the shortage of sand, thanks to the problems in auctioning and the implementation of various court orders. The Chavan-led government, though aware of the issue, has done precious little to address it, especially when infrastructure projects worth $60 billion (Rs 270,000 crore) are under various stages of implementation in Mumbai.
Nexus between politicians, builders and middlemen
Last updated on: February 19, 2011 13:19 IST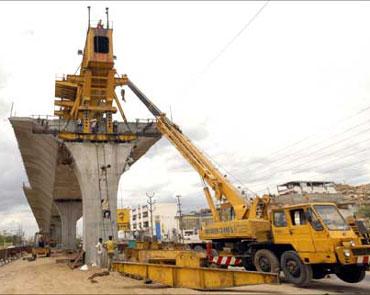 Chavan's announcement that he will break the unholy nexus between politicians, builders and middlemen did send a stern message that the state government would not allow the loot of land, manipulation of floor-space index and transfer of development rights.
Builders and developers, who otherwise had easy access in the corridors of Mantralaya, the state secretariat, also got the message that they cannot take the state government and its arms for a ride any longer.
On the flip side, this has given the administration a ready opportunity to sit on the files and avoid decisions. This has adversely impacted the development of real estate in the whole of Maharashtra.
Finally, Chavan, a fortnight ago, held a marathon meeting with the representatives of builders and developers to listen to their problems, and subsequently announced that he was not opposed to them earning profits but will not tolerate any violation of rules. Chavan assured to set up a high-level committee led by the chief secretary to look into their grievances and proposals.
Chavan's performance will soon be put to test
Last updated on: February 19, 2011 13:19 IST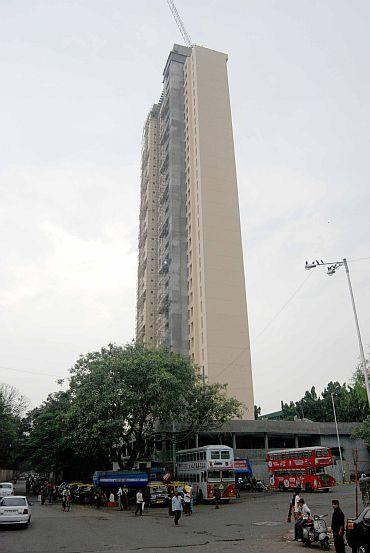 Meanwhile, various other infrastructure projects -- power plants, roads and special economic zones -- are languishing largely due to strong opposition from locals to land acquisition and procedural delays. Even though there are 143 SEZs approved by the central government, only 63 have so far been notified and just 24 are operational.
The state continues to reel under power shortfall of over 4,000 Mw. Private-sector producers had signed agreements to add 12,500 Mw of capacity sometime in April 2005. Except 600 Mw by JSW Steel, all other projects are moving at a snail's pace. Chavan has announced repeatedly that there will be no load shedding in the state by 2012. However, there are very few takers for his announcements.
As a result, Maharashtra's reputation as the favoured destination for investments is under threat from nimble-footed states like Gujarat, Tamil Nadu and Uttarakhand.
Chavan's performance will soon be put to test. First and foremost, he has to enter either the Maharashtra Legislative Council through nomination by May to continue as the chief minister. Next are the polls to the Mumbai civic body which is controlled by the Shiv Sena-Bharatiya Janata Party alliance right now. Then, in October 2014, elections will be held to the state assembly. Time is running out, just like the patience of the common man.
 
Source: