The NASA hand in India's Mars mission
Ritu Jha
NASA's Deep Space Networks will help India to track the Mars orbiter's journey, and will also help to track it when it will go around Mars, reports Ritu Jha from California.
India's Mars mission is very exciting, said Jayanta Panda, who works at the experimental aero-physics branch of the National Aeronautics and Space Administration's Ames Research Centre in Silicon Valley, California.
"It (the mission) can be now developed into many aspects, so to look for methane gas is not the underlying purpose," Panda told Rediff India Abroad. "The purpose is to prove that India has excelled in a technology which can make it go this far. What it is getting at the end is a very tiny part of the game. For India, the game is actually to have that technology, and that technology has enormous use for the future. Every rocket that will be built in the future depends on this technology. If India has to defend itself from war or intrusion, it will depend on this technology. To show that you are capable of doing such a long distance thing also means that India is capable of sending any warhead anywhere on Earth. So it has very large undertones."
The polar satellite launch vehicle "is a proven rocket," Panda said. "India's challenge is with the geosynchronous satellite launch vehicle. This is what holds down India. If India can excel (in GSLV), it will make a big leap and be no longer dependent."
Though what India has sent is a small box as compared to the American Mars mission that has landed on the Red Planet, Panda said, the Mars mission does bring India into a select group of countries so it is also a matter of national pride.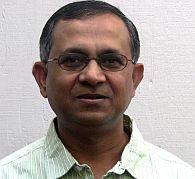 NASA, Panda said, "has a small role in PSLV, so we kept watching and it's great news; but there are multiple part to it. It will happen in five stages. It's not just about sending a satellite to space. The launch was the first challenge, second is to prepare it to go to Mars. The third challenge is to set it correctly for its 10-month journey to Mars."
Panda said NASA's Deep Space Networks will help India to track the satellite's journey, and will also help to track it when it will go around Mars.
"This help is of enormous significance," Panda said. "It's a very large political business and that is the part India is downplaying. But USA is watching it constantly."
India is not saying it, said another NASA employee who requested anonymity, "but the US sees it as regional competition between India and China."
This person pointed out that NASA employees are forbidden to have any contact with their Chinese counterparts, but the Indian Space Research Organisation 'has the blessings' of US Congress.

Click on NEXT to read further....
Image:
NASA's Deep Space Networks base in Mojave desert (Inset) Jayanta Panda
Photographs:
NASA
The NASA hand in India's Mars mission
Ritu Jha
Keyur Patel, director, Interplanetary Network Directorate at NASA's Jet Propulsion Laboratory in Pasadena, California, told Rediff India Abroad he has been involved in India's Mars mission project for the past one year.

"The US side of the project is under me," said Patel, who was born in Mumbai. He was at London's Heathrow airport November 5, watching the launch on his laptop, and mentally egging the rocket on.
"Keep going, keep going, I was telling myself," he said. "This is extremely exciting what they are trying to achieve, and it has not been achieved by many nations. I think it (India's speed at space technology achievement) was phenomenal. Usually in the US, it would be two to three times that length to do it."
Explaining his lab's involvement with India's Mars mission, Patel said the Indian Deep Space Network has only one station in Bengaluru. That means they can only observe the spacecraft for eight hours a day.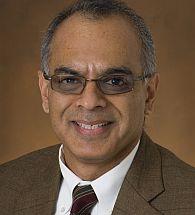 "We on the other hand have three major complexes around the world," Patel said. They are in Goldstone in California's Mojave Desert; near Madrid, Spain; and near Canberra, Australia.
"So we can pretty much see the spacecraft 24 hours a day if we have to," he said. "This is the first time India is navigating its way to Mars, so we are actually helping them out and validating their results and looking at their results. They are doing most of the work, we are just double-checking everything. Right now, we have one person in India helping with the navigation stuff."
Susan Kurtik, interface manager for India's Mars mission at NASA's DSN, said in a statement, 'JPL's role began within an hour after launch and will continue to end of mission. We are tracking MOM (Mars Orbiter Mission) continuously now and providing orbit determination solutions for their Earth-burns as backup to the ISRO Flight Dynamics team.'
Kurtik added, 'I do believe the NASA support is an extremely important enabler and critical to the mission, but we don't want to lose sight of the fact that this is India's accomplishment and we are sharing what expertise and resource to help them become partners in deep space exploration and science discoveries. If this partnership is successful, we look forward to many future collaborative efforts which will save money for NASA and expand our capabilities. International collaboration is a tremendous asset for both sides. We are learning from ISRO on how they operate and engineer their missions too.'
Image:
(Inset) Keyur Patel, director, Interplanetary Network Directorate at NASA's Jet Propulsion Laboratory in Pasadena, California
Photographs:
NASA