The Aam Aadmi Party's 30-day report card
January 28, 2014 09:14 IST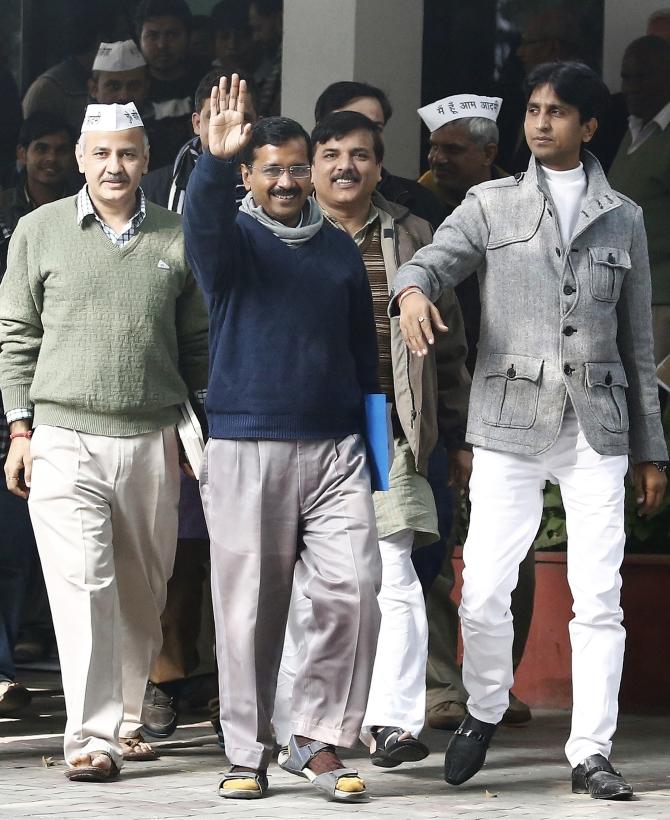 Sahil Makkar assesses the impact that the Arvind Kejriwal government has had on Delhi and the way things get done in the city, in the last 30 days
It used to take about a month's time to register a new CNG-fitted car with Delhi's transport department; one could get the job done faster by greasing palms. No longer: The parallel economy is still there but such decisions are taking much longer, as Sunny Sehgal, an advertising professional, found.

He wanted to register his CNG car with the transport department in west Delhi. He offered money to an agent for an out of turn job. Initially, the agent turned down the money, for fear of being caught. After some persuasion, he pocketed the money, with a promise to deliver in 20-25 days.
Fifteen km away, a street vendor in south Delhi is content: He doesn't have to bribe policemen and municipal authorities. All he has to do is wear the signature cap of the Aam Aadmi Party.
Similarly, autorickshaw drivers, many of whom are staunch supporters of AAP, report traffic policemen behave differently with them now. "Earlier, they (policemen) would prosecute us with hefty fines at the slightest excuse. At least this has stopped now," says Indrajit Singh, a driver.
People are now increasingly finding it easier to obtain birth certificates from the municipality offices and there is timely delivery of food at ration shops in most parts of the city.

These are only a few instances of a change taking place silently amid the drama, noise and political mudslinging since Arvind Kejriwal took over as the youngest chief minister of Delhi on December 28.

Click on NEXT to read further...
The Aam Aadmi Party's 30-day report card
January 28, 2014 09:14 IST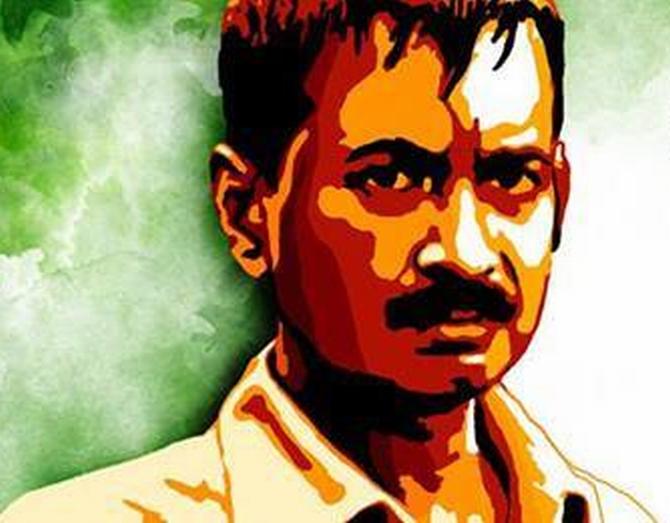 What Kejriwal did within 30 days
Refused security and red beacon cars. Put an end to VIP culture


Reduced water and electricity rates


Ordered CAG audit of power companies


NCR permits to 5500 auto rickshaws


More night shelters


Announcement to shift millennium bus depot from the Yamuna banks


Reversed decision on FDI in retail


Launch of anti-corruption and nursery admission helpline


Mapping of around 1,000 government schools to check basic amenities such as lack of toilets, desks


Rs 1-lakh funding to each government school


Measures against water tanker mafia


Process to appoint academicians in governing bodies of colleges


Announced exemption for people who had defaulted on electricity bills and withdrawal of cases against those booked for power theft since March 23 last year when he launched the AAP campaign against power discoms


Set up a committee to form women security force


Set to introduce the Jan Lok Pal Bill


Shuffling of key bureaucrats and transfer of nearly 800 staff in Delhi Jal Board
Click on NEXT to read further...
The Aam Aadmi Party's 30-day report card
January 28, 2014 09:14 IST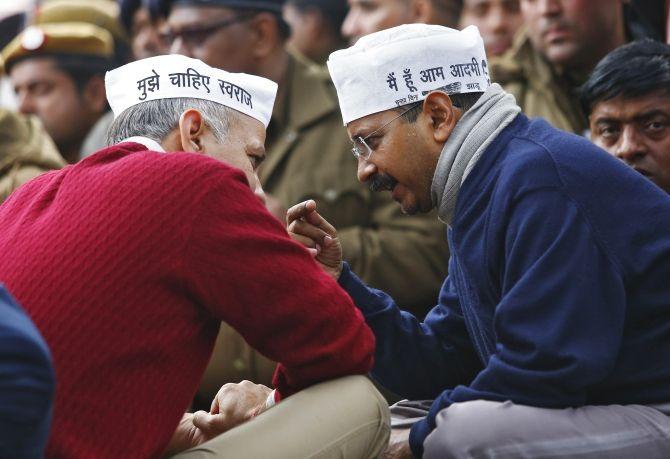 After launch of an anti-corruption helpline, when people were asked to conduct 'sting' operations, Kejriwal says incidents of corruption have come down by 10-20 per cent. "There is a khauf (fear) among government employees now," Kejriwal had said in one of his interviews.
AAP has fought the elections on the plank of corruption and has won 28 seats. Its other schemes such as reduction of power and water bills have also benefited people to an extent.

But exactly a month later, all the good work has not actually helped to prevent the tide turning against them. Questions are being raised over Kejriwal's style of governance.
The party had to expel one of its legislators for speaking against the chief minister and failed to rein in loud-mouth ministers.

To make matters worse, the protest against Delhi Police and its master, the Union home ministry, has upset many of the AAP's admirers, if not alienated them from the party. The AAP's popularity and funding, too, have taken a hit.
"One month of his government has been highly disappointing for me. He formed a political party to provide good governance but within 15 days, he himself gave up governance and went on agitation. In other words, honesty is no substitute for governance. He may be honest but he lacks talent," says T V R Shenoy, former editor of The Week magazine.

Click on NEXT to read further...
The Aam Aadmi Party's 30-day report card
January 28, 2014 09:14 IST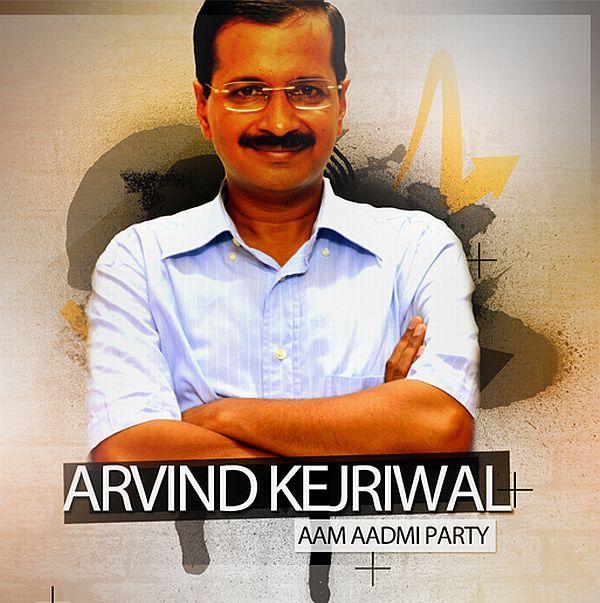 Kejriwal's schemes have mostly benefited people at the bottom of the pyramid, and are yet to touch the middle class and the rich who constitute the majority of Delhi's population.

The incessant protest by contractual employees outside the house of education minister Manish Sisodia is another example of rising pressure on the AAP government to fulfill the promises it made in its election manifesto.
Dilip Pandey, an AAP spokesperson, says the expectations are more than the time they have in hand.

"No elected government has taken as many decisions as we have in the last one month. Arvind has swiftly taken the decisions and acted on a majority of promises. A committee is looking into ways of giving permanent employment to contractual staff. The draft Jan Lok Pal Bill is ready," he says.
Experts say Delhi's chief minister is expected to announce more populist measures before the code of conduct kicks in for the Lok Sabha elections next month.
"There will be more such announcements. But it's all gimmickry and no governance. People have lost faith in Kejriwal. The hype they created around themselves has dissipated," says Subrata Mukherjee, former professor of political science at Delhi University.
The Aam Aadmi Party's 30-day report card
January 28, 2014 09:14 IST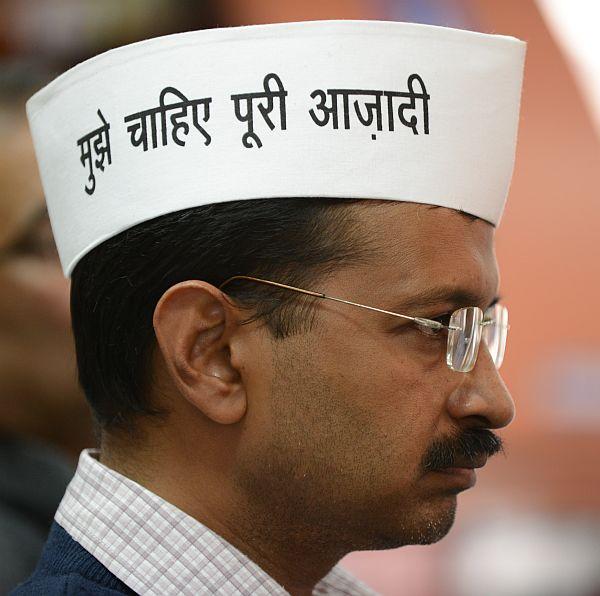 Promises yet to be fulfilled
To get full statehood status to Delhi
Regularisation of unauthorised colonies
Rehabilitation of people living in slums
To set up courts and appoint judges to deal with cases within six months
To give regular jobs to people working as contract labours
Source: