Shocking! Just 1 helicopter for 70000 troops
Last updated on: May 9, 2011 08:54 IST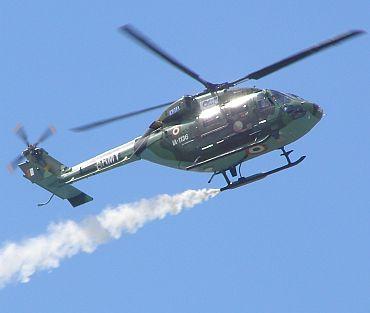 Only one helicopter is catering to over 70,000 central police troops deployed for anti-naxal operations as six other choppers -- emergency lifelines during casualty evacuation and reinforcements -- are out of service for various reasons for almost two months.

The government has deployed a fleet of seven helicopters -- four of the Indian Air Force and three Advanced Light Helicopter 'Dhruvs' of the Border Security Force -- for use by 72 battalions of the Central Reserve Police Force, BSF, Indo-Tibetan Border Patrol and local police units of the states. They have their bases at Raipur (Chhattisgarh) and Ranchi (Jharkhand).

The choppers are the most vital machine when it comes to troop deployment, casualty evacuation and sending reinforcements to assist anti-Naxal operations.

Click on NEXT to read further...


2 'Dhruvs' are gathering dust at the Raipur airbase
Last updated on: May 9, 2011 08:54 IST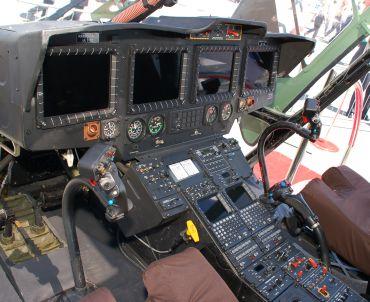 Top sources in the air wing said that while two 'Dhruvs' are gathering dust at the Raipur airbase for the last two months as their spare parts are unavailable, the third is with the Hindustan Aeronautics Limited, as it had clocked 500 flying hours after which it needs servicing.

From the fleet of the IAF, one Mi-17 has been sent to West Bengal for election purposes, while the other has been given to the Chhattisgarh government for movement of VIPs and top officials in the state and the third has already clocked its stipulated flying hours and is getting serviced.

With only one IAF chopper left for all anti-naxal operations spread across the vast expanse of various states, priority-setting of tasks for the lone machine has become a difficult task.


The worrying 80-hour rule
Last updated on: May 9, 2011 08:54 IST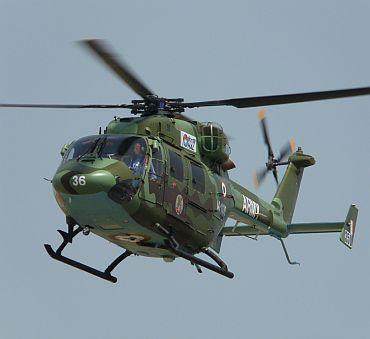 "We have to rationalise the sorties of the lone helicopter very minutely. One has to see if a trooper who is bleeding in the deep forests after an operation should be evacuated or the chopper should be sent with additional reinforcements to an SOS call made by a patrol party fighting Naxals," an official involved in the operations said.

While officials of the central forces rue that the rule of having only 80 hours of flying time for the choppers in a month is not helping them, the IAF, according to official records, has flown sorties over this time-limit keeping in mind such exigencies.

"It has been communicated to the headquarters in New Delhi to extend this 80-hour time limit many times but nothing has come about. The IAF has brought out the 80-hour rule as it has to maintain the serviceability of these machines as per standards," a senior officer said.


'There are certain operational constraints'
Last updated on: May 9, 2011 08:54 IST
It is a sad fact that security personnel fighting in such difficult terrain where vehicular movement is absolutely barred due to fear of hidden landmines and IEDs have no immediate help at their hand, a para-military officer said on condition of anonymity.

"There is no dispute or problem in the operation of the helicopters fleet for anti-Naxal duties. There are certain operational constraints... because these are new helicopters and they need to be serviced frequently. They are not always available, round-the-clock... they are not like cars," BSF chief Raman Srivastava, under whose command the fleet operates, had said last year in Delhi.