India must learn to keep the Chinese guessing
Last updated on: May 23, 2013 08:30 IST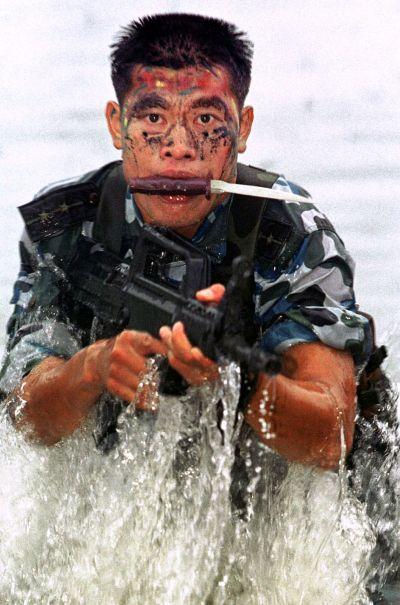 India needs an integrated policy to deal with China. Sanjeev Nayyar breaks it into 17 steps.
Some called for a tough response to the recent Chinese intrusions in Ladakh while others wanted to avoid escalation of tension at all costs. Dealing with an aggressive neighbour requires a well calibrated strategy. This article has some thoughts on how 21st century India can deal with China:
One: India must have an integrated strategy that encompasses trade, internal and external security, border management and military build-up.
Two: One of the reasons why the Chinese wanted to teach us a lesson in 1962 was because of grandiose statements by Indian leaders, notably then Prime Minister Jawaharlal Nehru. Empty and excessive talk benefits none. We must recall former PM Indira Gandhi's words during the Emergency: "Talk less work more", and imbibe it to the teeth for national benefit.
Three: Over the years India has reacted to most situations in a predictable way. India must learn to keep the Chinese guessing.
The author is national affairs analyst and founder www.esamskriti.com
Please click NEXT to read further...
Track China's military, economic ties with others
Last updated on: May 23, 2013 08:30 IST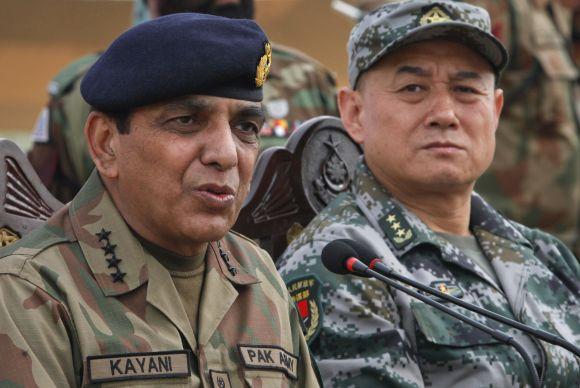 Four: Observe and analyse developments carefully because Chinese do their homework before making any move. This includes tracking China's economic and military ties with other countries.
Five: Make it clear to China that relations with India and access to her market would be affected by supply of arms to Pakistan and local insurgency groups. Noted foreign affairs expert Bharat Karnad wrote, "Our counter move should be simply tit for tat, whichever country that is, on China's periphery and wants nuclear missiles, arm it with nuclear missiles. Arm Vietnam with nuclear missiles, because that is one country China has great respect for". (reference here)
Six: Raise the long overdue China-specific Mountain Corps of the Indian Army. If resources are a constraint impose a specific tax on corporates and high net worth individuals.
Please click NEXT to read further...
Protect Tawang monastery
Last updated on: May 23, 2013 08:30 IST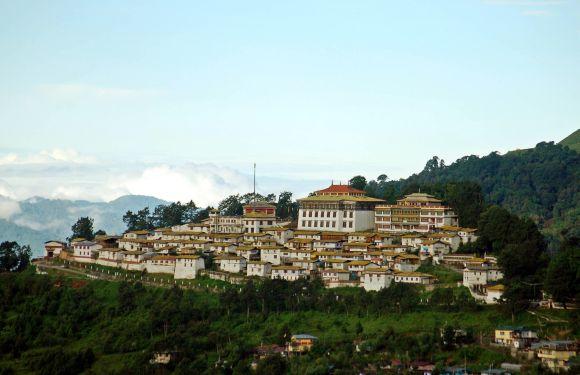 Seven: As Major General Mrinal Suman wrote, "The Indian military is carrying huge shortages of critical ordnance. Deficiencies of equipment like 155m Ultra Lightweight Field Howitzer and Light Utility Helicopters cannot be ignored any longer. Acquisitions need to be fast tracked". (reference here)
Eight: India must be ready to prevent a sudden and swift Chinese attempt to takeover Tawang. Why does China want Tawang? Its monastery is said to be the biggest Buddhist Monastery in the world outside of Lhasa, Tibet. It is a major holy site for Tibetan Buddhists, as it was the birthplace of the sixth Dalai Lama. Obviously, the Chinese see Tawang within India acting as a magnet for all Tibetans. Tawang also has great strategic value. (reference here)
Please click NEXT to read further...

Bring ITBP under the army
Last updated on: May 23, 2013 08:30 IST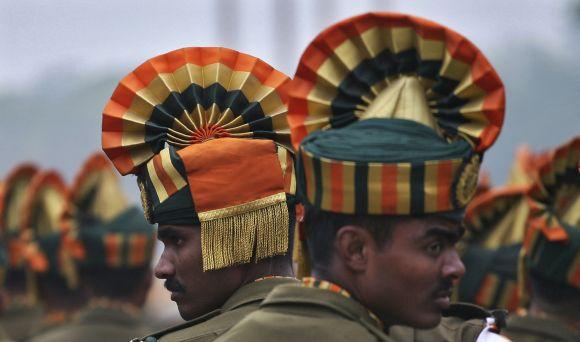 Nine: Chinese intrusions should be dealt with firmly. Further the Indo-Tibetan Border Police should come under the control of the Indian Army and not Ministry of Home Affairs as is the case currently. (reference here)
Ten: Offence is the best form of defence is an old phrase. Thus "India must support the citizens of Pakistan Occupied Kashmir, Gilgit, Baltisthan and Balochistan in the fight for their human rights that have denied to them by Pakistan". (reference here)
Eleven: Members of the strategic affairs community must start referring to Tibet as COT i.e. Chinese Occupied Tibet and Akshai Chin as COL i.e. Chinese Occupied Ladakh.
Please click NEXT to read further...
Improve infrastructure at Bodh Gaya
Last updated on: May 23, 2013 08:30 IST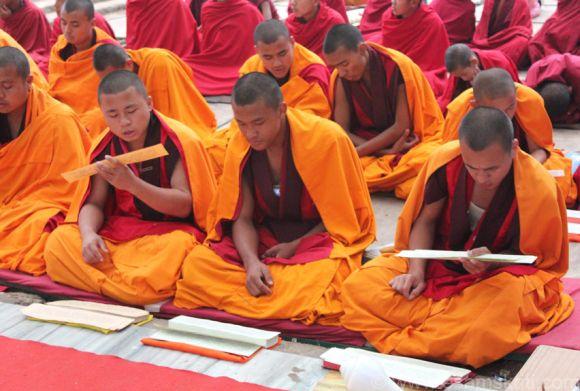 Twelve: India must walk that extra mile to strengthen relations with countries of Southeast Asia and Far East. This includes defence ties.
Thirteen: Improve infrastructure at Bodh Gaya that attracts Buddhists worldwide. Badly need an expressway from Patna to Bodh Gaya. It attracts devotees from Japan, China, Burma, Vietnam, Bhutan, Tibet, South Korea, Thailand and Sri Lanka.
Fourteen: Create and protect capital goods industry. Build capability to manufacture telecom equipment (Should India's telecom backbone be made in China?) (reference here) and impose duties to protect domestic power equipment industry. Government policies should create a telecom industrial complex which makes an Indian equivalent of Chinese Huawei. (reference here)
Please click NEXT to read further...
Boycott Chinese brands globally
Last updated on: May 23, 2013 08:30 IST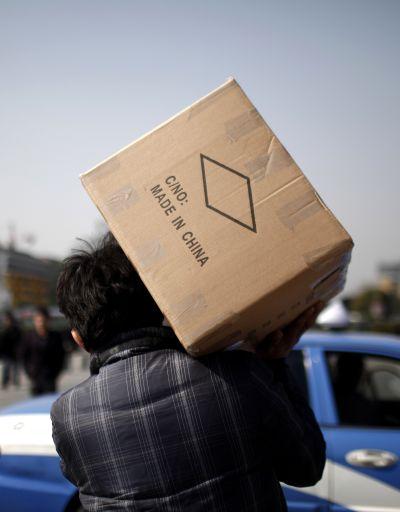 Fifteen: The Chinese approach is to capture your market and make small scale manufacturing unviable. They did that to the United States and are using the same strategy with India. Government of India must liberalise labour laws, create an ecosystem for small and medium enterprises so that they can compete with low cost Chinese products.
Sixteen: In view of China's anti-India policies and tacit support of jihad, nationalists must call for boycott of Chinese brands globally. The Chinese understand the language of business exceedingly well.
Please click NEXT to read further....
Always keep the pressure on potential woes
Last updated on: May 23, 2013 08:30 IST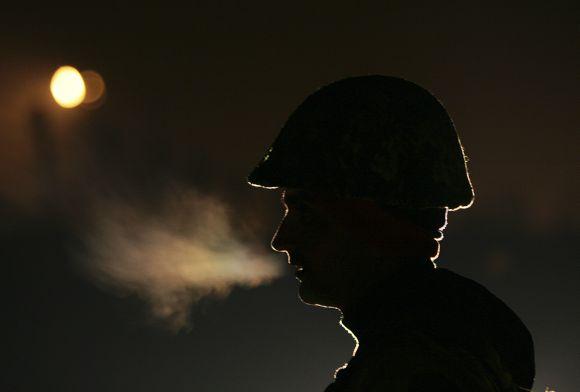 Seventeen: India must be pro-active in its approach, always keep the pressure on potential woes. There should be no let up in the pressure.
India must conceal her capabilities and secure her position.
Indians need to change their mindset. Ahimsa should be construed to mean having the ability and will to fight without making waging war an instrument of state policy.
We need to have confidence in ourselves and behave in a manner that befits our size, ability and potential.
Sri Aurobindo said in 1905: "If we have strength everything else will be added to us easily and naturally. In the absence of strength we are like men in a dream who have hands but cannot seize or strike, who have feet but cannot run."
TOP photo features of the week
Last updated on: May 23, 2013 08:30 IST
Click on MORE to see another set of PHOTO features...