Remembering 'Uncle Pai'
Last updated on: February 25, 2011 11:48 IST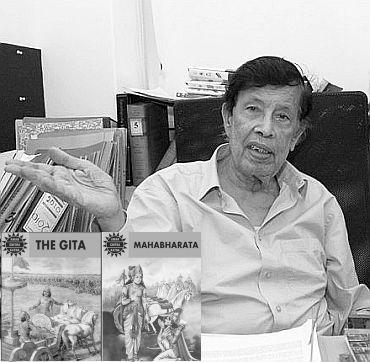 Anant Pai, better known as 'Uncle Pai' -- the founding Editor and creator of Amar Chitra Katha and Tinkle comics -- passed away in Mumbai on Thursday night after a brief illness. He was 82, and is survived by his wife Lalita.

Fans and admirers thronged his Prabhadevi residence on hearing of his demise and the funeral took place at Shivaji Park crematorium late in the night.

Expressing his condolences, Samir Patil, CEO, ACK Media said, "We at ACK Media are still in a state of shock. Mr Pai was a pioneer and an inspiration for everyone who worked in the field of children's entertainment and education. The best homage from us to him would be if we can realise his ideas in new forms of media to connect with the next generation."

Have you had a chance to meet Uncle Pai? Share your photos and memories of the man with rediff.com at citizen.reporter@rediffmail.com

Click on NEXT to read more about Uncle Pai...


Remembering 'Uncle Pai'
Last updated on: February 25, 2011 11:48 IST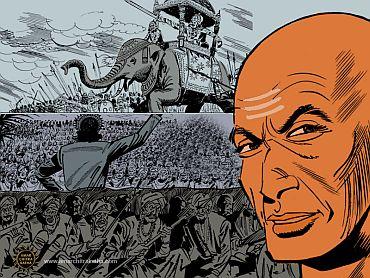 Anant Pai started the comic book series Amar Chitra Katha based on stories from Indian epics, legends and history after he witnessed a quiz contest in which participants could easily answer questions pertaining to Greek history but were unable to answer simple questions about India.

This was in 1967. At the time he was working with the Times Of India and he decided to leave his job, and after facing many rejections he finally found a partner in the late G L Mirchandani of India Book House. They launched the imprint with Pai in the role of writer, editor and publisher.

With his commitment to high quality research and authenticity, the comics won over not just children but educators and parents as well. The series went on to become a publishing milestone selling over 100 million copies of about 440 titles and continues to be a bestseller today.
Remembering 'Uncle Pai'
Last updated on: February 25, 2011 11:48 IST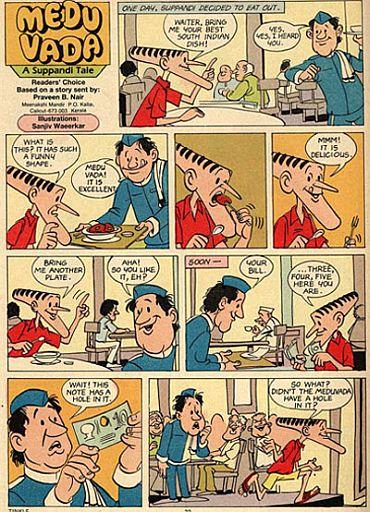 In 1984, sensing a growing need for a general-purpose fun magazine for children, Pai launched Tinkle. After about a year of teething troubles the magazine established itself as the leading English language publication for children.

The magazine is home to some of the most loved homegrown cartoon characters like Suppandi, Shikari Shambu and Tantri the Mantri.

Pai's success was a result of his intuitive flair for storytelling, his foresight in cultivating outstanding artists like Ram Waeerkar who gave the comics a unique look that the competition could not match, and his tireless energy in promoting the stories. He travelled to schools across the length and breadth of India and was responsible for several marketing innovations.


Remembering 'Uncle Pai'
Last updated on: February 25, 2011 11:48 IST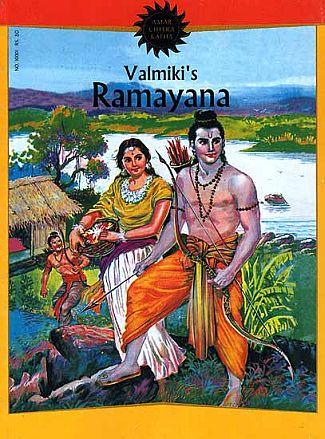 He remained committed to the idea of telling stories from the vast ocean of Indian sources in whatever form was most popular with children.

In 2007, after Amar Chitra Katha and Tinkle became part of ACK Media, he was named Editor Emeritus and was keen on the new animation projects that the company had launched to realise his characters in new forms for the new generation.

Pai continued to develop new ideas till the very end, and for the last three years he was working on his favourite project -- Glimpses of Glory, a large format book -- plus a travelling exhibition that brings to life 40 defining moments from Indian history.