Is India on the right flight path with Rafale?
Last updated on: February 1, 2012 09:07 IST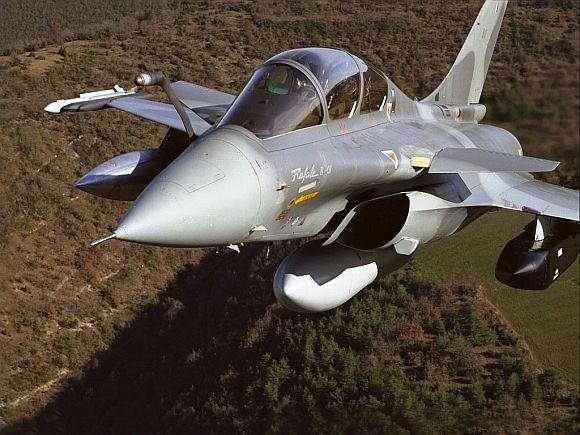 Ending months of speculation, India has finally selected Rafale as the best aircraft tailor-made to meet its requirements for at least the next decade and replace its ageing fleet of MiGs.
The Medium Multi-Role Combat Aircraft RFP caps a process that began in 2001, when the Indian Air Force sent out its request for information for 126 jets.


The IAF currently has 30-32 squadrons worth of serviceable aircraft, depending on which report one reads. This is well below their target of 391/2. And the overall squadron strength is projected to plunge to 27 between 2012-2017.
Dassault's Rafale jet is a 9.5-10.5 ton aircraft powered by 2 SNECMA M88 jet engines, each generating up to 16,500 pounds thrust with afterburner. Canards are used to improve manoeuvrability, especially for snap-shots in short-range dogfights, and radar shaping lowers the aircraft's profile relative to 4th generation competitors like the Mirage 2000 or F-16.
The fourth generation debate is where the critics of Rafale take flight.
Compiled by Vipin Vijayan
Click on NEXT to read further...
The generation gap
Last updated on: February 1, 2012 09:07 IST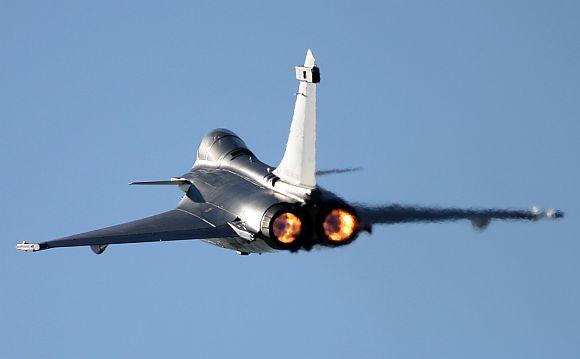 In a piece in the Business Standard in November last year, defence expert Ajai Shukla wrote, "The IAF sadly is shutting its eyes even as China's rising aerospace profile informs the security calculus of other regional air forces. Japan, South Korea and Singapore are realising that a Gen-5 fleet is needed for a credible defence capability against the PLA."

"South Korea is set to choose Lockheed Martin's F-35 Lightening II, the only Gen-5 fighter on offer in the global market. The Japan Air Self Defence Force too is veering around to the F-35 after Lockheed Martin was denied export clearances to supply Tokyo the F-22 Raptor, unarguably the world's most advanced fighter. In 2003, Singapore invested money in the F-35 development programme; it is on course to buy the aircraft."
"Years later, as the IAF finds itself choosing between two Gen-4+ aircraft, it must also note that the F-35 is on the cusp of operational clearance. It's manufacturer, Lockheed Martin, has signalled in multiple ways that it would supply the IAF that fighter at a fly-away cost of $65 million (about Rs 325 crore) per aircraft (significantly cheaper than the Rafale and the Typhoon) with deliveries beginning by 2015."

Click on NEXT to read further...
A fighter sans orders
Last updated on: February 1, 2012 09:07 IST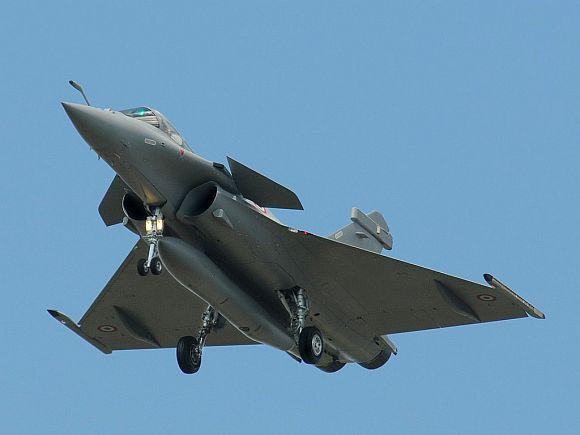 "Washington has indicated that any F-35 sale to India would be expeditiously cleared. But for an insecure IAF, used to being shoved around by the MoD, a bird in the hand is worth two in the bush. The MMRCA purchase would bring in six squadrons of reasonably good fighters, even if they were outclassed by the PLAAF in war. Any change at this state, or so the IAF believes and accepts, would require fresh MoD clearances and financial sanctions that could take another three years," Shukla points out.
According to the Defence Industry Daily, unlike previous French fighters, which relied on exports to lower their costs and keep production lines humming, the Rafale has yet to secure a single export contract -- in part because initial versions were hampered by impaired capabilities in key roles.


The aircraft, which was rejected by countries like Singapore, South Korea, Morocco and Switzerland, is still competing to win a contest in the United Arab Emirates, and remains in talks with Brazil about a contract.

Click on NEXT to read further...
A deal too late?
Last updated on: February 1, 2012 09:07 IST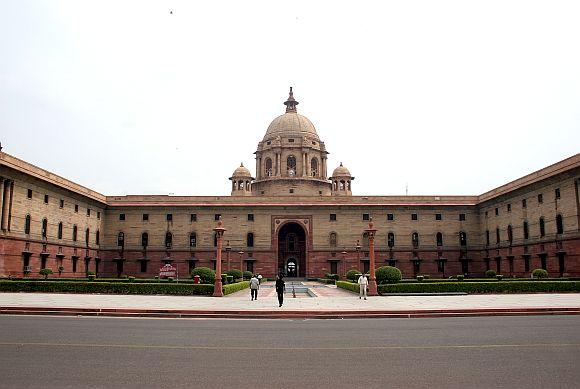 Critics argue on why India should go in for a fourth generation aircraft when fifth generation aircraft have already taken off in the neighbourhood (read China).

With the United States and Russia too investing heavily in their fifth generation fighter programmes, the ministry of defence cannot just brush the critics' opinion under the carpet.
Reportedly, it would take almost four years for the first Rafale jet to arrive after the deal is inked. So, by the time India gets its fourth generation aircraft in 2016, the Chinese will be ready to induct their fifth generation aircraft.


What really accelerated the deal outcome is the possibility of Pakistan expecting a speedy delivery of 50 JF-17 aircraft, which originally were to be spread out over two years.

Click on NEXT to read further...
Expensive, short-sighted deal?
Last updated on: February 1, 2012 09:07 IST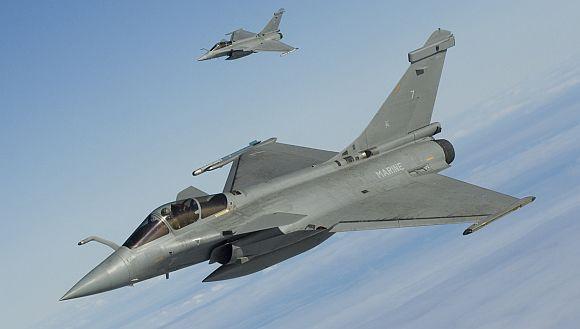 More criticism came with regard to the short-sightedness of the entire deal.
In the run-up to the showdown between the Eurofighter and the Rafale, Ashley J Tellis, a senior associate at the Carnegie Endowment for International Peace, noted: "Without a cheaper option in the mix [the Rafale costs somewhere in the region of $85 million (Rs 425 crore) a piece], the IAF is now left with the choice of two expensive fighters, both of which have much smaller production runs, are equipped with similar weapons, and have a more limited capacity to transform India's technology base, given the higher risks to their economic viability, competitiveness, and future market shares."

"Neither vendor is likely to be at the cutting edge of combat aviation technology in the future. This reality is already foreshadowed by their lack of any fifth-generation platforms -- an issue that should concern India greatly as it proceeds to cast its lot with manufacturers who may not be in the forefront of manned combat aviation for very much longer."

Click on NEXT to read further...
The Pak-FA ain't coming soon
Last updated on: February 1, 2012 09:07 IST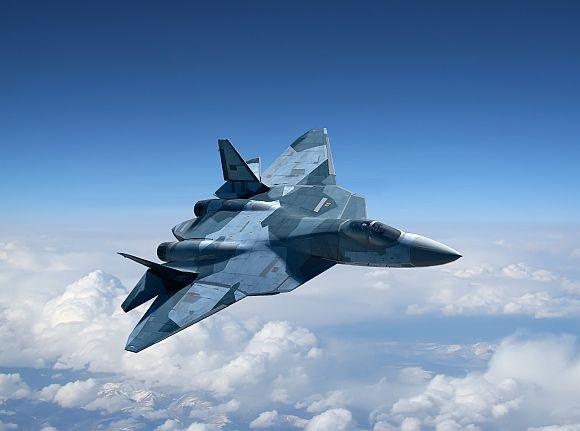 The IAF, meanwhile, recently cleared air on numbers on joint development of the fifth generation fighter, which it is currently is been developing with Russia, in a joint partnership with Sukhoi and Hindustan Aeronautical Limited.
When India had officially joined Russia in development of Pak-FA, most of the design and scientific and engineering work on the aircraft had already been completed by the Russian side and not much development work was left for Indian partner HAL.
IAF had earlier asked for a twin-seater variant of Pak-FA, dubbed in Indian media has FGFA (fifth generation fighter aircraft), which could have a second pilot like the current Sukhoi Su-30MKI in IAF fleet.
Initially plans were to acquire 50 Russian version Pak-FA single-seater variant and later develop Indian FGFA variant with twin-seater, which could be around 200 in numbers, but recently the IAF put the figures of 5th generation fighter which it wants to induct has 166 PAK FA and 48 FGFA.
However, reportedly, the HAL variant of FGFA could take time to develop and it will also require some time to start production in India. So, goodbye to the scheduled 2017 deadline. The actual induction of the desi FGFA will take much more time.
Will the IAF manage with its Rafales, Sukhois and souped-up Mirages till then?