North India shivers, 107 die of cold in UP
Last updated on: January 3, 2013 11:04 IST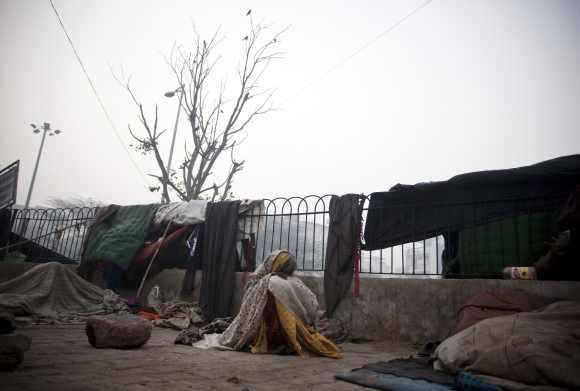 It was another chilly day in New Delhi with the mercury remaining below 5 degree Celsius in the morning hours on Thursday.The minimum was recorded at 4.4 degrees as against the minimum of 4.8 degrees on Wednesday.
Bone chilling cold and icy winds had left Delhiites shivering with the maximum temperature plummeting to 9.8 deg C, the lowest in 44 years.After being affected by dense fog for four consecutive days, flight operations at the Indira Gandhi International Airport remained largely normal on Thursday even as airport witnessed fog.
And adding to the winter woes are the thick fog covers in the mornings, the depleted sunshine and icy winds. The caps, mufflers, gloves and long coats are out.
The meteorological department has predicted very dense fog over the next few days, not just in Delhi but many parts of North India.
Click NEXT to read further...
North India shivers, 107 die of cold in UP
Last updated on: January 3, 2013 11:04 IST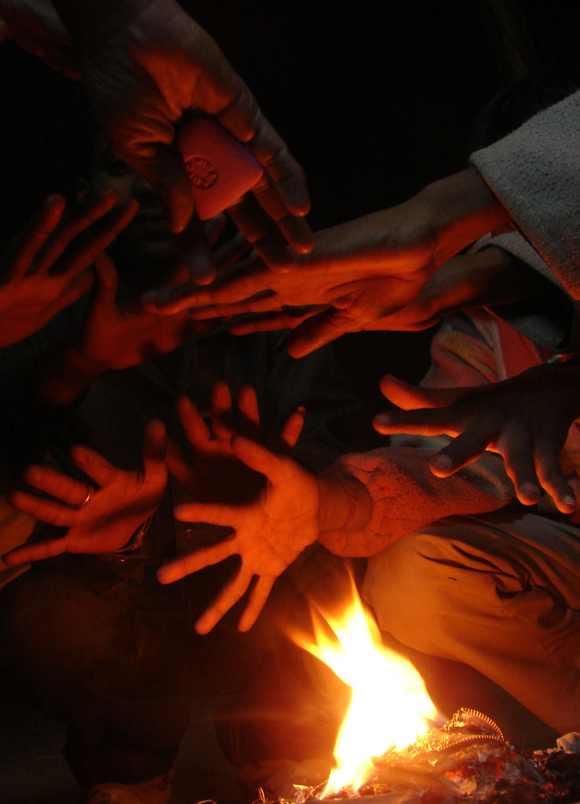 The entire region is shivering due to intense cold wave as plummeting mercury claimed 15 more lives in Uttar Pradesh, with thick fog cover throwing normal life out of gear in many places.

Officials said four people died in Muzaffarnagar which remained the coldest place with 0.6 degrees Celsius, followed by three in Mathura, two each in Agra, Bulandshahr, Etah and one each in Barabanki and Mirzapur.

With this, the death toll in the state this winter has reached to 107.

In Jaipur, the authorities directed government and private schools not to hold classes up to Class 8th till January 12. The timing for students of Std IX to XII had also been rescheduled, District Collector T Ravikant said. The classes for these students will now begin from 10 am, he said.

Click NEXT to read further...




North India shivers, 107 die of cold in UP
Last updated on: January 3, 2013 11:04 IST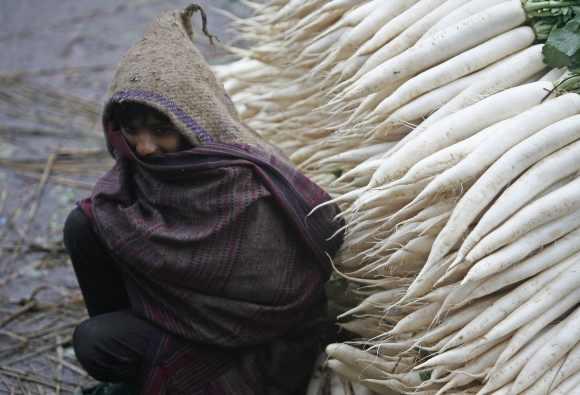 Meanwhile, Himachal continued to reel under sub-zero temperatures, with Keylong remaining the coldest place with a minimum of minus 8.9 degrees, followed by Kalpa with minus 3.5 degrees.

While the key tourist resort of Manali shivered at minus 3 degrees, capital Shimla recorded a low of 2.1 degrees.

Cold wave swept entire Rajasthan too, where Churu was the coldest place with a minimum temperature of 1.6 degrees, followed by Pilani with 2.6 degrees.

Bikaner, Sriganganagar, Jaipur, Dabok and Jaisalmer recorded night temperatures of 4, 4.5, 5.2, 6.4 and 6.5 degrees respectively while other stations recorded minimum of 7 and 8 degree Celsius.

North India shivers, 107 die of cold in UP
Last updated on: January 3, 2013 11:04 IST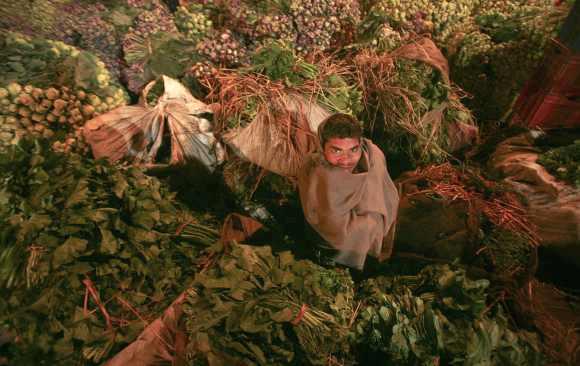 Punjab and Haryana also remained in the grip of severe cold, with mercury dropping by up to three notches below normal in various parts.

Narnaul in Haryana remained the coldest place in the region with a minimum of 2.4 degrees, down by three notches below normal.

Bhiwani and Hisar had a low of 3.6 and 4 degrees Celsius respectively, while Ambala and Karnal shivered at 5.5 and 5 degrees, down by two notches below normal.

Temperature in Union Territory of Chandigarh recorded a low of 4.2 degrees, dipping by a degree below normal.

According to Met department forecast, the cold wave will continue to persist in the region for the next 2 to 3 days with the temperatures remaining below normal in many places.
TOP photo features of the week
Last updated on: January 3, 2013 11:04 IST
Click on MORE to see another set of PHOTO features...
© Copyright 2019 PTI. All rights reserved. Republication or redistribution of PTI content, including by framing or similar means, is expressly prohibited without the prior written consent.