NCTC: Will it fight terror or add to the mess?
Last updated on: February 7, 2012 15:05 IST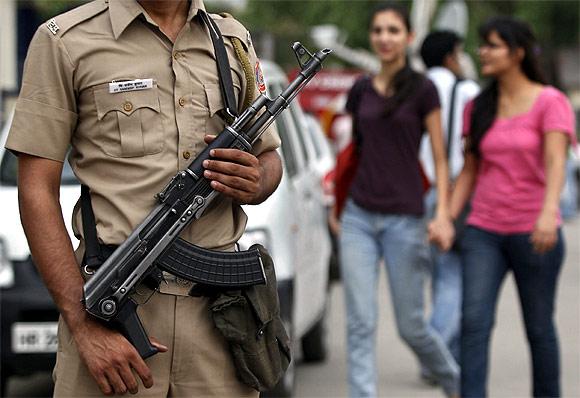 Will the much-hyped National Counter Terrorism Centre end up being just another agency to create jobs? Vicky Nanjappa tries to find some answers
The National Counter Terrorism Centre is expected to be operational by March, according to the Union home ministry. A umbrella body that will deal with terror threats, NCTC will comprise the Intelligence Bureau's Multi Agency Centre apart from the Joint Intelligence Committee, National Technical Research Organisation and the National Security Guard.
In India, analysis of intelligence inputs has always been a problematic area. During the 26/11 attacks, intelligence agencies and the police were at loggerheads. After the arrest of Lashkar-e-Tayiba operative David Headley, India claimed that it did have some intelligence inputs but they were not actionable.
The NCTC aims at ending this confusion. It will receive data at regular intervals before analysing it and sending it back to the police after deciding whether the intelligence is actionable or not.
The NCTC will hold powers granted under the Unlawful Activities Prevention Act that will enable it to conduct searches, carry out arrests, seek transcripts, data and other  material from other agencies. It will be able to seek information from the Central Bureau of Investigation, National Investigation Agency, NATGRID, National Technical Research Organisation, Directorate of Revenue Intelligence and all seven central armed police forces including the National Security Guard.
A vital task for the NCTC would be to pre-empt and thwart terror strikes. It will act as the collection point for all information about terrorism received by Indian agencies. A panel of experts will analyse this information and compare it with earlier data.

Click on NEXT for more...
For Rediff Realtime News on terror strikes, click here
'Best intelligence always comes from local police stations'
Last updated on: February 7, 2012 15:05 IST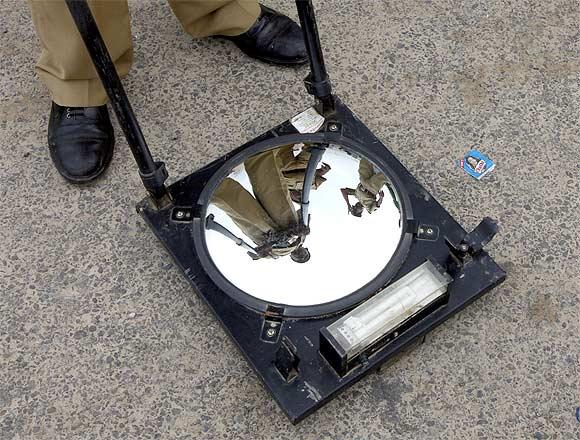 After the information is collated and pieced together, the final assessment will be dispensed to the officials on the field of the concerned agency.
The home ministry decided to set up such an agency after it found glaring loopholes in the process of intelligence sharing. Intelligence inputs were often directly forwarded to the police, leading to confusion. After a terror strike, the state police and the Intelligence Bureau would inevitably blame each other.
Once the NCTC takes over, it will be compulsory to alert the agency about each intercept. The centre will ensure that the information is passed on to the concerned department for further action.
But experts argue that in spite of the grand plans, NCTC may end up being yet another government agency to create more jobs.
"The best intelligence always comes from local police stations and there is a dire need to strengthen this network. When officials from foreign agencies or Interpol visit India, they always contact the local police for first-hand information," says one of them.
They also argue that the complicated process of intelligence sharing could slow down as the home ministry has introduced yet another agency to report to. But those in favour of the NCTC feel that it will have to analyse the intelligence quickly and send it back to the agencies concerned.

Click on NEXT for more...
For Rediff Realtime News on terror strikes, click here
'Need to keep the NCTC independent'
Last updated on: February 7, 2012 15:05 IST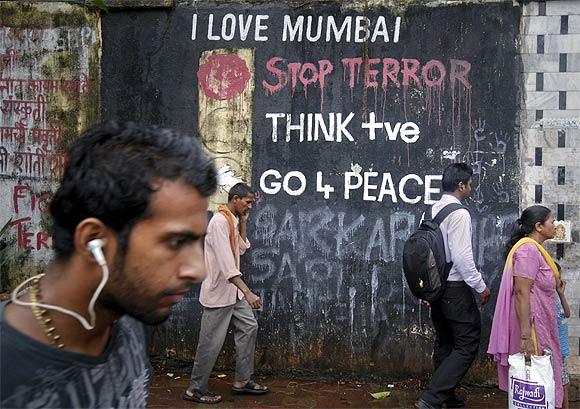 C D Sahay, former chief of the Research and Analysis Wing, says "This is a decade old proposal and I am happy it has finally seen the light of the day. But certain issues remain and we need to be clear about the charter of this centre. If its charter evolves around getting information from various agencies, then what are the Joint Intelligence Agencies, the Multi Agencies and the State's Intelligence Coordination units going to do? They are basically doing the same thing and the setting up of the NCTC will only lead to multiplicity of agencies".
He adds, "I just hope it is not another exercise of creating more posts. The other agencies need to be wound up. Only the NCTC should be allowed to function to end confusion as agencies that analyse data already exist. We need to review all this and have only one fully empowered agency which is accountable and efficient enough to deal with all matters pertaining to terrorism".
A senior official admits that there is some confusion about whether the NCTC director will report to the Intelligence Bureau chief.
"It should be an independent agency and should not be accountable to any of the major feeder agencies. This is an awkward situation as the Intelligence Bureau will always be the main feeder agency and there is a need to keep the NCTC independent of the IB, as a reporting agency," he says.

Click on NEXT for more...
For Rediff Realtime News on terror strikes, click here
'It will get stuck in the same rut'
Last updated on: February 7, 2012 15:05 IST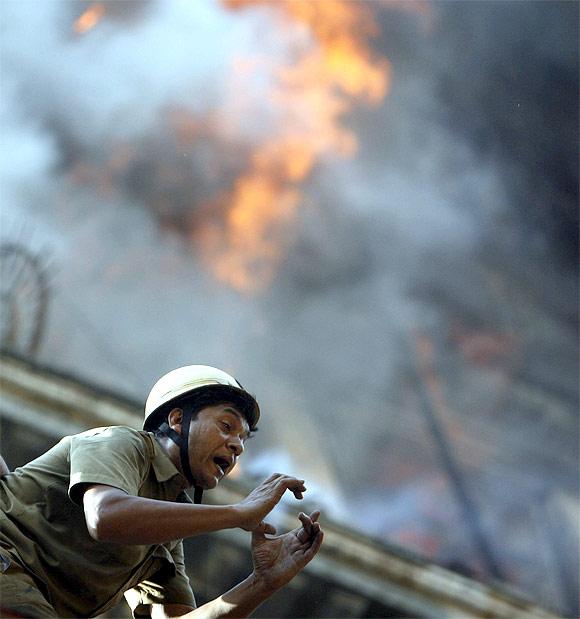 Sahay is not in favour of the NCTC reporting to the IB.
"Then why have a separate agency at all? Instead, create a cell within the IB itself. If the NCTC is not made independent, it may become a bureaucratic unit. The NCTC can function as an independent intelligence gathering centre," he says.
Another official argues that it is not clear exactly what the NCTC will do.
"It should coordinate operations, failing which it will get stuck in the same rut, with complaints about information not coming in. Unless someone is heading the NCTC with operationalising powers, there is no point in setting up such an agency. This agency will have information again in bits and pieces, leading to a major intelligence failure," he said.
The NCTC needs experts on board who can analyse intelligence and a functional structure where the feeder agencies collect information from the ground level and immediately feed it to the NCTC.
It is too early to comment on the exact manner in which the NCTC will function, says another official.
"It will start operations from March 1 and over the next couple of months, the required amendmends will be made. There is a Herculean task ahead to collect data and then piece together the intelligence before analysing it. The idea is to have faster access to information and intelligence," he says.
The NCTC should not get entangled into a hierarchy mess, says the official, adding that the agency should be open to receiving information even from a constable. "There should be a proper channel to collect such data which will ensure that the NCTC goes a long way in countering terrorism," he said.
Click on NEXT for more...
For Rediff Realtime News on terror strikes, click here
Check out our top slide shows
Last updated on: February 7, 2012 15:05 IST
Click on MORE to see another set of PHOTO features...