The online samaritan who tried to help Mumbai
Last updated on: July 14, 2011 00:37 IST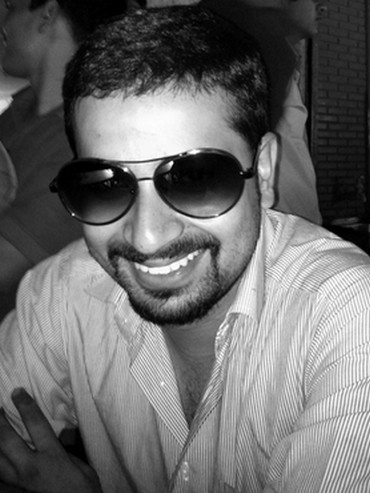 Abhishek Mande speaks to Delhi-based Nitin Sagar whose twitter/google spreadsheet went viral with offers to help those affected by the blasts in Mumbai


Like many of us, New Delhi-based Nitin Sagar was at work when he heard about the blasts in Mumbai on Wednesday.


Within the next few minutes, Sagar's Twitter timeline saw a dozen tweets about it fly past. This was minutes after the blasts happened and just about the time when the BREAKING NEWS was being flashed across every news channel worth its salt.


As news stories grew louder and more serious, Sagar, a 26-year-old IIT grad, grew worried. His first thoughts went out to the friends he had in Mumbai.

Before the phone lines went down he managed to contact a few and was assured of their safety. As the trickle of #mumbaibombblast tweets had grown into a raging torrent, with people praying and offering help to those stranded, a second thought raced through his mind.

Click on NEXT to read further...


The online samaritan who tried to help Mumbai
Last updated on: July 14, 2011 00:37 IST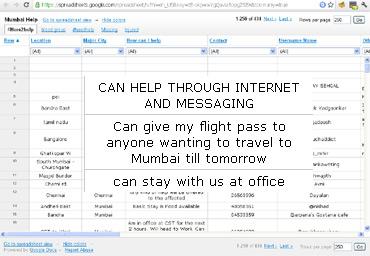 "I know how twitter works. Information on twitter is very, very easily lost," he tells us over the phone from New Delhi. "There had to be some way where this information could be put together and put out so people could use it."

So Nitin Sagar used the medium he knew best.
He logged on to his Google account and created a spreadsheet called 'Mumbai Help' with five telephone numbers of people who had offered to give people a ride or had volunteered to thrown open the doors of their homes to absolute strangers.
The online samaritan who tried to help Mumbai
Last updated on: July 14, 2011 00:37 IST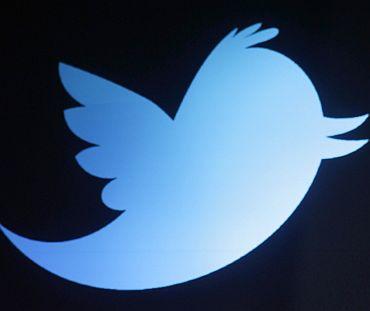 The next thing he did was tweet the link. Then he all but forgot about the document.
When he returned home and checked the document, Nitin Sagar almost fell off his chair.
"I started the Mumbai Help spreadsheet with five phone numbers. I came home to find 200+. Before I choke, I salute everyone." he tweeted.

"It was unbelievable. I had no idea it would take off so quickly," Sagar says, the excitement still palpable in his voice.

He tells me that there was a point when he did choke, overwhelmed by the solidarity that people showed in the face of calamity. At around 1pm he tweeted, "No words. Peace to affected families. Amen."


The online samaritan who tried to help Mumbai
Last updated on: July 14, 2011 00:37 IST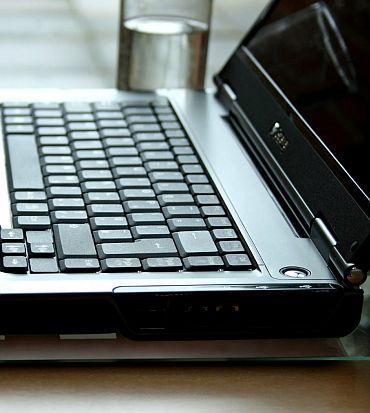 The spreadsheet that had been left open to everyone wanting to edit and add information was taking a life of its own. With every passing minute someone new was adding his/her name and offering their homes, food, blood and money.

In another hour though Sagar realised that it was taking an ugly shape. Spammers logged on.

"People posted messages about looking for girls. Others spammed," Sagar recollects. "That wasn't the intention of the document."

So he did something he wasn't very happy about. He took the spreadsheet down. "Its job was done," he tweeted, "Sorry people but it wasn't meant to be a place for outrage of any kind. Thank you."

Then he went to bed.




The online samaritan who tried to help Mumbai
Last updated on: July 14, 2011 00:37 IST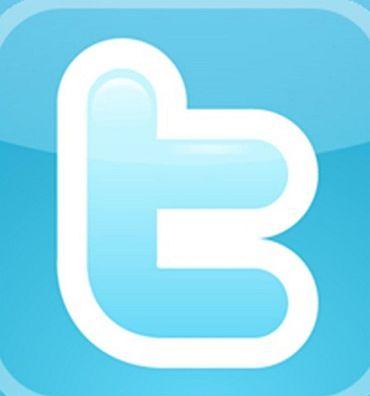 The next morning he logged on and saw that he'd received over 500 emails. Some of these emails were thanking him for the effort and some others were requests to get the spreadsheet up again.

Having seen how the spreadsheet could be misused, Nitin Sagar contacted some of his journalist friends and asked them for advice on how he could make it safe for people using it.

"I didn't want someone to tell me that they landed in trouble because of the spreadsheet," he says.

So Sagar posted a tweet asking those who were apprehensive of privacy issues to take out their numbers. A little around 10 am the spreadsheet was back online.

Sagar says that was a good feeling to know that he'd done his bit confesses that he doesn't really know how much use the data was but adds that he did have a few people telling him that it was of much help.


The online samaritan who tried to help Mumbai
Last updated on: July 14, 2011 00:37 IST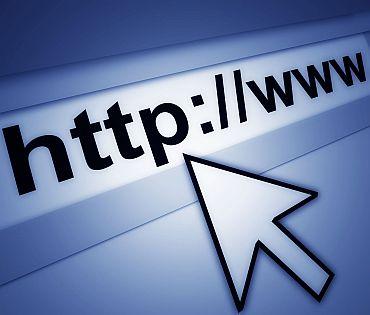 "Today, I am told that some NGOs have also joined in," he says adding, "Just the enormity of information that has been flowing is overwhelming. I didn't see it going that far."

While we were still on the phone, Sagar received a call. I held on to the line as he answered the line. When he came back, he was chuckling.

"Someone's just deleted the file!"

"Can't be. I am looking at it," I said. But no sooner I'd hit 'Refresh' I realised that the entire data -- that had now crossed over 400 numbers -- had disappeared.

"What now?" I asked and I could almost see him smile on the other end of the line as he said, "I have been backing this up every 15 minutes! It'll be back soon."

Maintaining the database and taking care of it has become something of a fulltime job right now.

"I never thought of it this way," he says, "But here I am, in the middle of it all because I have created it."

We hung up. Less than ten minutes later the data was up again.
Nitin Sagar, an IIT-Delhi graduate is a senior product manager with Mapmyindia.com