Headley bares it all: '26/11 was preceded by two failed ISI/LeT bids'
Last updated on: January 3, 2011 16:01 IST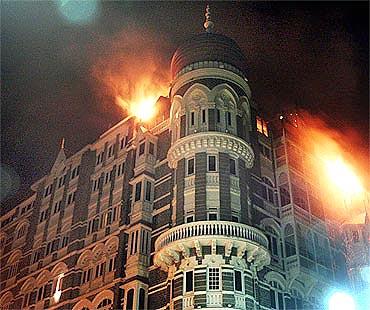 Arrested Lashkar-e-Tayiba operative David Headley was without a doubt the biggest catch in the 26/11 Mumbai terror attacks. Following his arrest at Chicago, United States, Headley has been interrogated by the Federal Bureau of Investigation and subsequently by India's National Investigating Agency.
While it is a known fact that he had scouted targets for the Lashkar-e-Tayiba  which carried out the 26/11 attacks, the more important aspect is the manner in which he goes on to explain the nexus terrorists in Pakistan have with its spy agency Inter Services Intelligence.
The interrogation by the NIA lasted nearly 30 hours and Headley, according to sources in the investigative aganecy, spelt out in detail all aspects regarding the attack.
The NIA sources said the information they received from Headley is more than sufficient for their investigation, but added that in order to complete this horrific story, they will need to get time with Tawahhur Rana, the Pakistani-Canadian co-conspirator, who played an important role with Headley in this attack.
Please click NEXT to read Headley's sensational revelations to NIA..
'I wanted to fight for Kashmir, but Lashkar decided to use me for another operation'
Last updated on: January 3, 2011 16:01 IST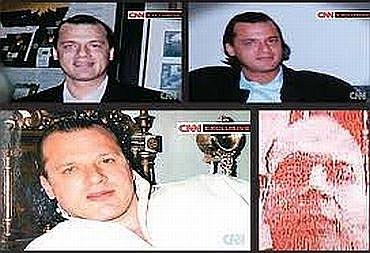 What Headley told the NIA:
I was born in 1960 to a Pakistani father and American mother. My first meeting with the chief of the Lashkar-e-Tayiba was in 2001. It was at a public meeting that I heard Hafiz Saeed (LeT front organisation Jamat-ud-Dawa chief and suspected mastermind for 26/11 attacks) speak and became interested and this prompted me to join the Lashkar and practice Jihad.
A year later I joined the Lashkar and my terror training commenced at Murdike. The first part of the training involved philosophical preachings and later I was taken to Muzzafarabad where I underwent combat training.
Over there I saw suicide squads being trained specifically for attacks on Indian soil. During this point I was also taught on how to deal with handlers who I would have to deal with while undertaking a mission.
All through this programme, I was under a person named Sajid Majid who incidentally is the personal assistant of Abdur Rehman Makki who is also the foreign affairs in-charge of the Lashkar.
My training went on for nearly three years and finally in 2005, I started showing signs of frustration since I was not being assigned any real job.
I wanted to fight in Kashmir, but the Lashkar decided to use me for another operation and this is when the 26/11 attack was suggested.
At this time they also discussed with me the various possibilities of striking in major Indian cities and suggested that I should go to metros like Kolkata, Bengaluru, Delhi and Pune.
'In Lashkar circles, nothing happens without Saeed's consent'
Last updated on: January 3, 2011 16:01 IST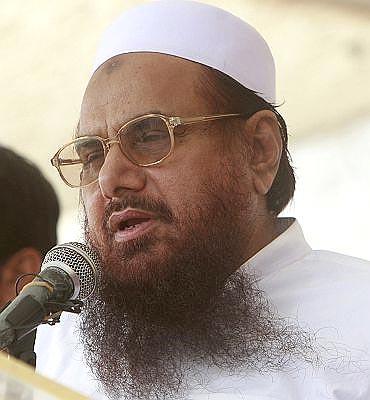 During these discussions (Tahawwur) Rana, who was my college mate and also a deserter from the Pakistan Army, got involved in this operation.
I was told that I need to change my name for the India operation and also set up an immigration office for Rana. I then left for the United States where I obtained a visa from the Indian consulate on my US passport.
The 26/11 operation was a huge one and there were many who were involved in it. Hafiz Saeed was the man who knew everything about the attack and in the Lashkar circles nothing happens unless it has his blessings.
The others from the Lashkar who were completely involved in the attack were Zaki-ur-Rehman Lakhvi , Sajid Mahid, Muzzammil, Abdur Rehman, Abu Al-Qama, Abu Kafa, Abu Anas, Abdul Aziz, Abu Hamza and Yaqub.
'Every member of the Lashkar has a ISI handler'
Last updated on: January 3, 2011 16:01 IST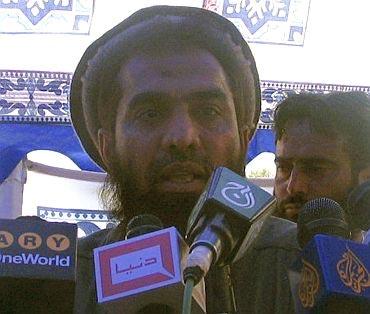 The first time that I arrived in India was on September 14, 2006. I was told specifically not to call any of my Pakistan contacts and I stayed in touch with Rana, who was in Chicago, who kept the handlers in the loop about what I was doing.
The first thing I did was to open an immigration office, and I appointed a Parsi woman as a secretary. The first part of my job involved shooting videos of famous Mumbai installations like the corporation building, Gateway of India, the Mumbai police headquarters, Chattrapati Shivaji Terminus, Mumbai Central railway station, Leopold Cafe.
I sent these videos across and my job was appreciated. For the Taj Mahal Hotel, I used Google earth and the entire route was also planned through this. The remaining targets too which were attacked was surveyed by me and I used my mobile camera most of the time to shoot the videos.
My handlers in this attack were Major Iqbal and Major Sameer Ali. Prior to my operation, I was, however, more in touch with Major Iqbal who is a non-commissioned ISI officer and he is the one who trained me on intelligence gathering and also on how to take cover.
I preferred this part of the training since I found it to be more scientific and much better than the training I received at the Lashkar camps. I was then introduced to their senior Lt Colonel Hamza.
I was told specifically about the attacks on India and I was even given $25,000 (about Rs 11.17 lakhs) for the operation.
Every member of the Lashkar has a handler, who is an ISI officer. While I was controlled by Sameer and Iqbal, Lakhvi was under Briagier Riyaz who was also in the know of this entire operation.
'ISI/LeT first wanted to target Taj in Sep, 2008'
Last updated on: January 3, 2011 16:01 IST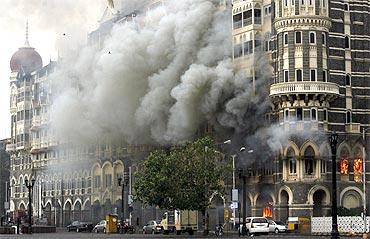 During our initial discussions on this attack the plan was to carry out an attack only at the Taj. Although all details regarding the targets were provided, the Lashkar and the ISI wanted to carry out an attack on Taj which was hosting an annual conference of software engineers.
The attack was to be staged by three persons in the month of September in 2008, but the boat that was carrying the attackers hit a rock on the way to the target and it had to be brought back.
During my stint in Mumbai, I had surveyed the Taj on six occasions and I had even moved in with my wife Faiza into that place as I did not want any suspicion. I was told by my handlers that they wanted extensive work on the Taj.
During the training stage, the Pakistan navy was involved and they had discussed with the Lashkar the various landing operations. I was part of these meetings and I was told by Lakhvi to verify during my visit these landing options since they did not want any Indian vessel coming in the way. I did this according to the instructions given to me.
'26/11 attackers were given red threads to misguide investigators'
Last updated on: January 3, 2011 16:01 IST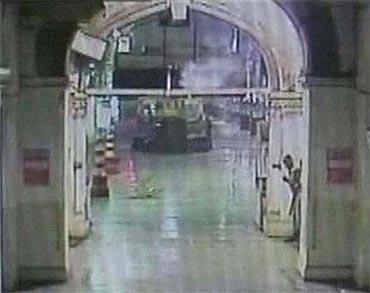 I then landed in Mumbai where I carried out a survey of the landing options and in April 2008, I landed in Cuff Parade (Mumbai) and reported back that this could be a safe landing place. During this time I used to go on boat rides and studied the options.
During my operation I also picked up red threads that are worn by Hindus and handed it over to the Lashkar men. These threads were worn by the ten men and the Lashkar was pleased with me since they thought that this would create a diversion when investigations would commence.
The Lashkar men made another attempt to carry out the attack in the first week of November, 2008, but even this operation failed since they were unable to capture an Indian boat and use it to land at Mumbai.
I had then thought that this operation had fizzled out and began focusing on the Denmark operation (to attack a Danish newspaper which had published certain derogatory cartoons of Prophet Mohammed) which we called as the Mickey Mouse project.
However, on November 26, 2008, I received an SMS from Sajid asking me to switch on the television and the operation had begun.
After the attacks were completed, I met with Sajid and he told me that they did try and secure the release of Kasab but that did not work. The plan to prolong the operation at CST too was cut short and the attackers ended up killing some policemen.