Supreme Court's order has renewed old fears
Last updated on: September 21, 2011 10:57 IST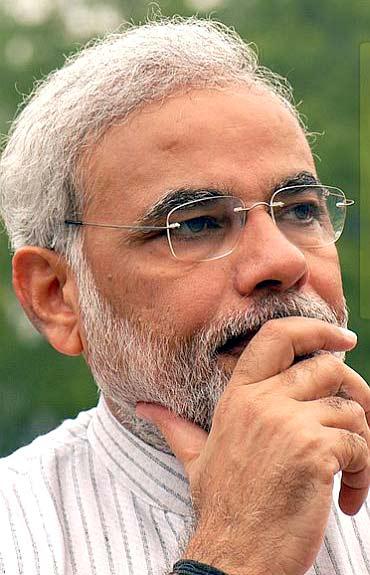 Justice will finally be served in one way or another, in one form or another, Najid Hussain warns Gujarat Chief Minister Narendra Modi
The order passed by the Supreme Court of India, in the criminal appeal filed by Zakia Naseem Jafri against the state of Gujarat, has given a breather to Chief Minister Narendra Modi.
It has also renewed the old fears of the victims of Gujarat massacre, taken away their hopes of justice and raised further trepidation and suspicion among many who are wondering if the land's highest institution of justice can deliver justice.
Pleased with the order, Modi immediately tweeted "God is great". His misreading the SC order notwithstanding, he does believe this order will help put a curtain on his past -- on the role he and his administration played in the Gujarat riots of 2002.
Lately, the media has been reporting that since 2002, Modi has changed.
Najid Hussain is the son-in-law of Zakia Jafri, wife of former Congress member of Parliament Ehsan Jafri who was killed in the Gulberg society massacre in the 2002 Gujarat riots. Zakia Jafri and Citizens for Peace and Justice, an NGO, filed a special leave petition in the Supreme Court alleging Modi's complicity in the massacre, which has now been sent to the trial court
Modi's tweet is in bad taste
Last updated on: September 21, 2011 10:57 IST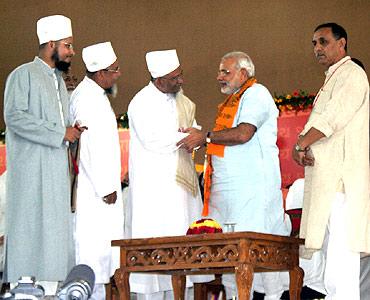 Instead of the communal chief of 2002, he has become a development chief; that his only agenda now is the economic progress of the state, which will provide opportunities to all regardless of religion or race; that although he has not specifically apologised to the Muslim community for the 2002 riots that took place on his watch, he is mending his attitude towards the Muslim community by being a little more friendly towards Islam.
To show his sincerity, he also undertook a three-day sadbhavna (goodwill) fast to bring communities together.
However, his tweet tells an entirely different story. It has no element of sadbhavna -- expressed or implied. Instead it is very communal, denigrating, deliberate, outrageous and -- quite simply -- in bad taste.
Modi is still steeped in communalism
Last updated on: September 21, 2011 10:57 IST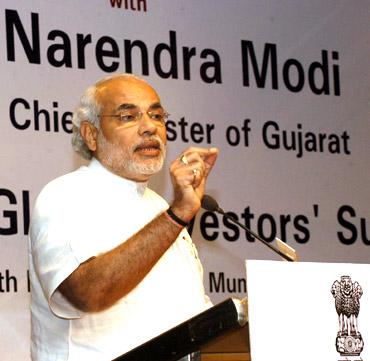 'God is great' is the Muslim call of prayer -- Allah-u-akbar in Arabic. Such a tweet coming from Modi at this time in the context of his perceived victory over the Muslim victims of Gujarat massacre, cannot be interpreted any other way except as mocking those very victims.
If sadbhavna was truly in his heart towards communal amity in Gujarat, Modi would have chosen different words at this time for his tweet -- such as "I am humbled", or "Let us come together", or "Justice is possible", rather than Allah-u-akbar. His tweet in fact confirms that he is still the same old face and figure, steeped in communalism and hatred at heart.
To put things in perspective, let me go back to the crime of O J  Simpson -- the rich, powerful, and highly celebrated black American football star.
Modi used religion to divide Gujarat
Last updated on: September 21, 2011 10:57 IST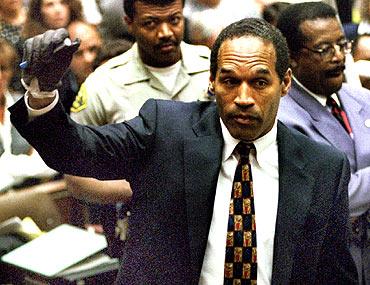 O J Simpson, who was accused of killing his white wife Nicole Brown Simpson and her friend Ronald Goldman, was tried for a double murder in 1994, but was acquitted.
Simpson had put together a team of high-profile defence attorneys who persuaded the jurors that there was a reasonable doubt about Simpson's involvement in the murder, that the blood sample evidence provided by the prosecution was mishandled by the lab scientists and technicians, that the Los Angeles police is known to play a racially partisan role in cases involving blacks and whites.
That last strategy in a high-profile, and well publicised, trial divided most blacks and whites of the United States on their assessment of Simpson's guilt. Result: Simpson won the case and was found not guilty of the crime. Simpson used race to divide the country and the jury to win the case, just as Modi used religion to divide Gujarat and win elections.
Crimes continue until justice finally catches up
Last updated on: September 21, 2011 10:57 IST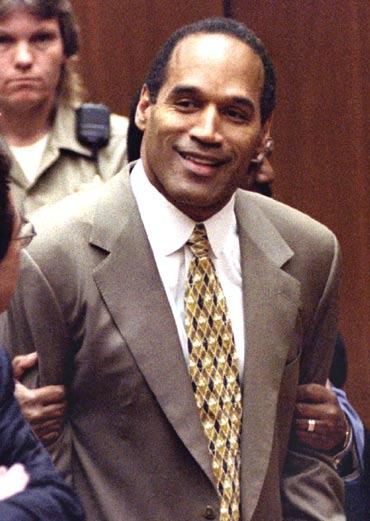 However, a few years later, in a civil suit brought by the families of Nicole Brown and Ronald Goldman for the wrongful deaths of their wards, a jury unanimously found there was a preponderance of evidence to hold Simpson liable for damages in the deaths of Goldman and Brown.
In 2006 Simpson wrote a book If I did it, in which he described hypothetically the murders of Nicole Brown and Ron Goldman. That book was a textbook case displaying the arrogance and psyche of a murderer who believes he is almost invincible.
Punishment or introspection helps move a criminal away from crimes. Without this, his crimes continue until justice finally catches up with him.
Justice has a way of coming around
Last updated on: September 21, 2011 10:57 IST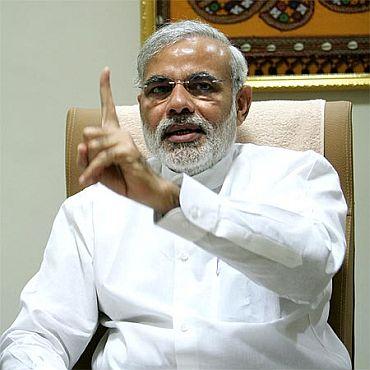 In 2007, Simpson was indicted for several counts of felonies, armed robberies and kidnapping, found guilty and was sentenced to 33 years in prison. He is currently serving his term in United States prison. Justice has a way of coming around.
Which leads me to believe that even if the victims of the Gujarat riots have to wait some more and endure their pain a little longer, justice will finally be served in one way or another, in one form or another.
The Ahmedabad trial court, following the Supreme Court order, should function without political influence and keep the path to justice clear, calm and reasonably transparent.