Modi?? Only Rahul epitomises India: Pilot
September 10, 2013 17:04 IST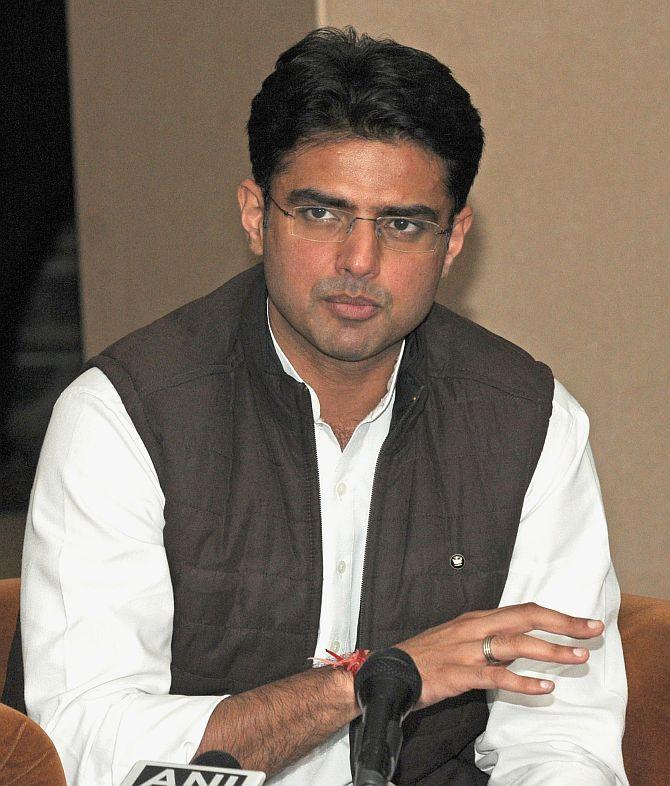 Rahul Gandhi will lead Congress from the front in the Lok Sabha as well as the assembly polls this year, Union Minister Sachin Pilot said, skirting the question whether he would be projected as Prime Ministerial candidate to take on Narendra Modi.
"I am making it very, very unambiguous to you. Rahul Gandhi will lead this party to polls in 2014 and once we win, God willing, and when the UPA III is being formed, at that time you will see, who becomes our PM candidate," he said.
He was asked why the ruling party is so diffident about projecting its Prime Ministerial nominee before elections when there are growing indications that Modi could be named BJP's Prime Ministerial candidate soon.

"You can be less flamboyant but you have to be humane, approachable, and an acceptable leader, who has the heart to carry people along. Whether you are in coalition or in single party rule, it does not matter. The country is too large. We are a collection of so many religions, cultures and ethnicity that we need and we deserve an entity, who is able to take everyone along.
"...To my mind, one person, who is able to transcend these divisions that we have of caste, religion, language and so on from this part of India to that part of India, the only person, who can symbolically epitomize all of India, is Rahul Gandhi," Pilot said in an interview.

Click on NEXT to read further...
Modi?? Only Rahul epitomises India: Pilot
September 10, 2013 17:04 IST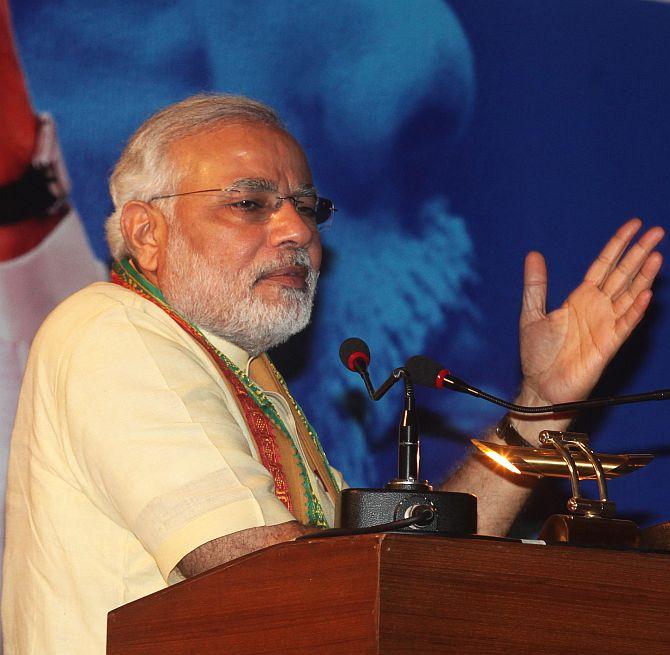 When pointed out that Manmohan Singh was declared the prime ministerial candidate during the release of Congress Manifesto before 2009 Lok Sabha elections, Pilot merely said, "Wait for the manifesto day and may be we have something to say then but I cannot say anything today."

He prefaced the comments by saying that Congress never declares its prime ministerial or chief ministerial candidate and took a jibe at Modi, saying the urgency of wanting to be declared its PM candidate lies solely and solely with one person and that is the Gujarat chief minister.
His remarks come close on the heels of Prime Minister Manmohan Singh saying that Gandhi will be an "ideal choice" for the prime minster's post after the next Lok Sabha polls.

Pilot felt that Modi's projection by the BJP as prime ministerial candidate could be favourable for the Congress than his own party, reminding that Congress' tally had increased by 50 seats, when L K Advani was named the Opposition Party's PM candidate in 2009.
"If anybody ever forces some body to do something especially an apology, that apology is worth nothing. It must come from within, if someone has to do it. I recall Prime Minister Manmohan Singh making a comment on the floor of the House (about anti-Sikh riots).
"Nobody put a gun to his head. It is something that came from within him. He said which he had to say in full public view as the Prime Minister of India. But if someone, who is nowhere close to that position, he is so reluctant and feels so unapologetic about something, then why must anybody force him to apologise," Pilot said.

Click on NEXT to read further...
Modi?? Only Rahul epitomises India: Pilot
September 10, 2013 17:04 IST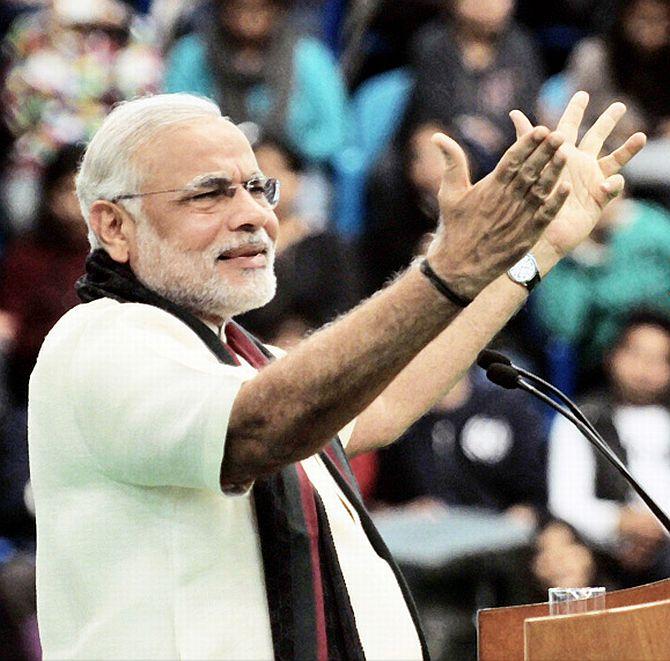 Pilot was replying to a question as to whether Congress would ask Modi to render an apology for Gujarat riots and asked to comment on BJP President Rajnath Singh's recent remarks that Modi was sullen over the violence.
He said that he does not think it is a matter of apology but rather a matter of what one believes in.
"It is a matter of what you believe in. You can orchestrate and pretend it for 24 hours in day but not for all of the time. So the reality will shine somewhere. But what my core belief is what I am. I can say all the good things, you will ultimately see what real person I am.

"So all these TRP ratings in half an hour TV shots, short interviews is OK but the reality will come out and I think people will judge," the minister said.
Asserting that he Congress will be able to take ahead the message of development and stability, Pilot said, "That is what we will take to the people under the leadership of Rahul Gandhi."
He expressed confidence that people will see all options and give the UPA a third chance to come back to power.

Click on NEXT to read further...
Modi?? Only Rahul epitomises India: Pilot
September 10, 2013 17:04 IST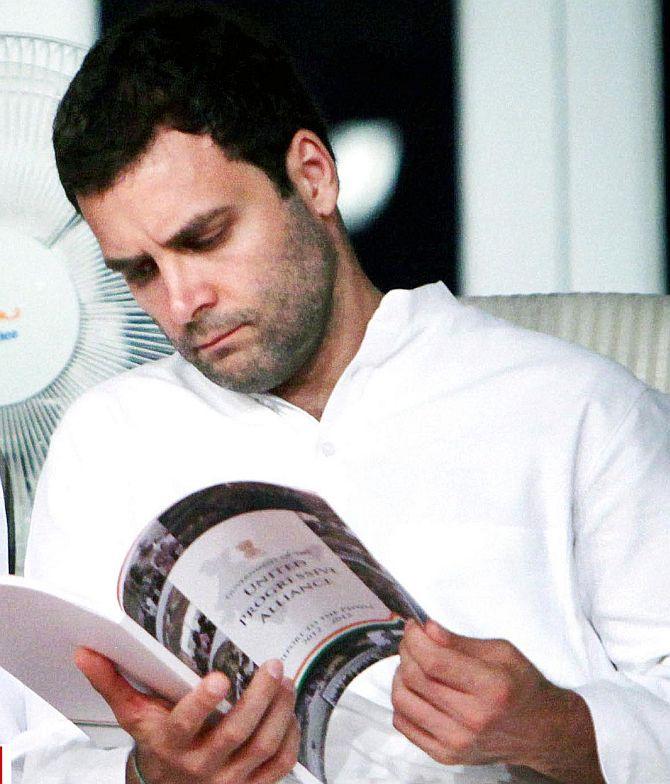 The young minister, who is considered a key member of the Rahul Gandhi team, said there is a "visible change" in the functioning of the party after Gandhi becoming the Vice President with "accountability" having been inculcated in the system.
"Since he became Vice President eight nine months ago, there is a visible change in the functioning of the party. I say this because I have seen the kind of detailing he is doing with every state, leader, workers, legislators and party office bearers, who are now, meeting with him directly.

"...in fact, now even the way we are distributing tickets in the four states going to polls and the scrutiny, the kind of accountability that is being fixed in at the block administration level, was perhaps not so defined earlier," he said.

Pilot said that a system has been put in place and is being followed because Gandhi is monitoring it.

"It is done diligently. So that interaction, that fixing of accountability and if I am supporting somebody I must be held responsible for the results of that particular district.
Those things are now much more inculcated in our system," he said.
Asked if Rahul is still a beacon of hope for Congress after defeats in UP and Bihar, the minister said despite Congress not winning elections in two-three states, "We are not any less energetic or hopeful that we will be able to revive our party in those states and we will go to the people."

Click on NEXT to read further...
Modi?? Only Rahul epitomises India: Pilot
September 10, 2013 17:04 IST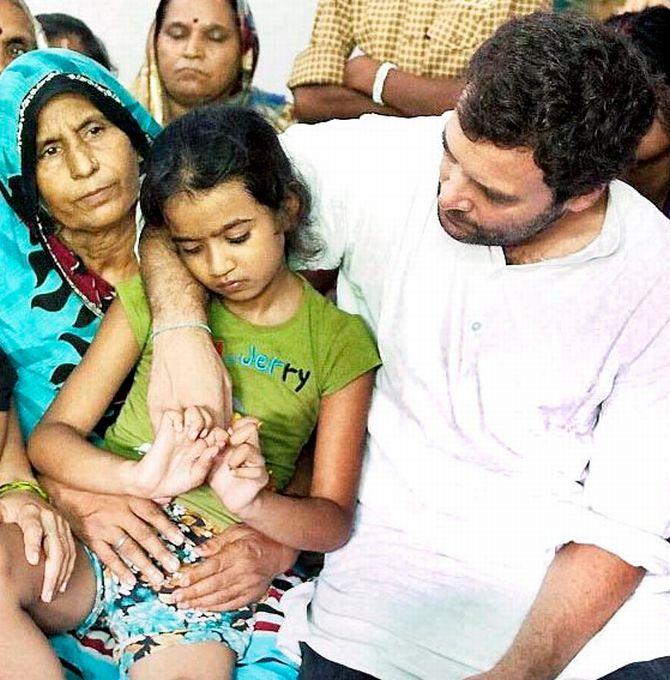 Pilot reasoned that people vote differently in national elections and state elections.

"General elections are a whole different story. And I am fully confident that we will not only come back to power but we will perhaps do a little better than we have done today because on balance, when people will look at development of last ten years, we have a story to be told.
"Some people have said that Rahul worked hard in UP, Bihar and did not have the results...Our job was to dislodge the government in UP and it worked and we fought, fought a hard battle in the villages and streets of UP. It did not give us the appropriate political dividend, I concede that," Pilot said.
Maintaining that Congress along with its coalition partners has given this country a stable government for nine years and even for the 10th year, he said, "People of India will judge. The laws have been made, the money allocated, the benefits have been given to the people of India and all sections of the country.
"All the laws that have been passed, Right to Food, Right to Education, Right to Food. Entitlements and powers have been given to every Indian. It is not some pride and some state symbolism people talk about. On the election day, people will look what the government did."
When pointed out that a number of scams took place during the UPA government, Pilot acknowledged there have been issues but added, "We have dealt with it, we have not been in denial."

"Everything has been pointed out and everything has been investigated, charge sheeted, prosecuted and people imprisoned whenever the requirement was there. We are not a government in denial," he said.

Click on NEXT to read further...
Modi?? Only Rahul epitomises India: Pilot
September 10, 2013 17:04 IST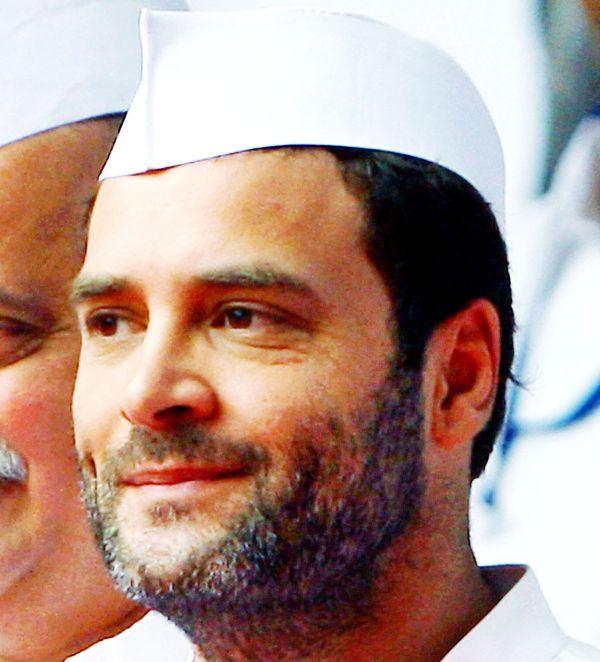 Pilot also said that the transparency seen today in public life is because of the rights that the UPA has given to the country and the society.
Pilot also cautioned against "exclusiveness, thinking of not being able to take people along" politically and socially.

"India has never accepted leaders, who are divisive and not unifying," the minister said.
Pilot noted that his generation of politicians will be remembered more for the economic opportunities they provided for countrymen.
"We have done enough to convince the people that we deserve a third term again," he said, adding people of India will decide the right thing keeping in mind all alternatives that are popping up in the political landscape.
To a question whether Rahul Gandhi's visit to Dalit hamlets benefited Congress politically anywhere, the minister said that many other political leaders tried to emulate Gandhi but they were not talked about much.

"Congress is a party of everybody and there is a section which needs more hand holding and more support. It is the Congress which is reaching out not just in Uttar Pradesh but in other parts of India to marginalised people, Dalit or non Dalit, those are the people we as a party are reaching out to and that is what Gandhi is doing," he said.
© Copyright 2020 PTI. All rights reserved. Republication or redistribution of PTI content, including by framing or similar means, is expressly prohibited without the prior written consent.