See no reason why govt decided FDI in retail: Advani
Last updated on: December 3, 2011 14:02 IST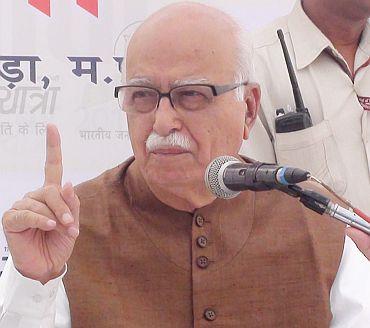 Bharatiya Janata Party leader L K Advani on Saturday attacked government on its decision to allow Foreign Direct Investment in retail sector, saying it will throw millions of retailers out of job and that his party cannot disregard this huge constituency.
Speaking at the HT Leadership Summit, he said the BJP had always opposed the entry of FDI in retail and that he did not remember how the issue of allowing FDI came up in the National Democratic Alliance document.
"I see no reason why the government decided FDI in retail knowing fully well that a large section of people will get affected. To give an impression that FDI in retail will solve all problems like inflation, price rise, unemployment... whosoever is saying this is fooling people that FDI will get millions of jobs. It cannot happen," he said.

Click NEXT to read further...

'FDI can't solve problems of unemployment, inflation, price rise'
Last updated on: December 3, 2011 14:02 IST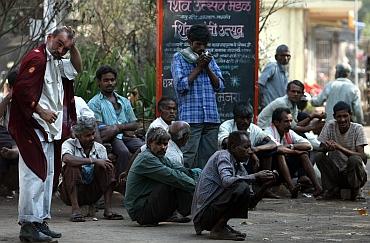 Warning against "imitating the West", Advani said, "Walmart may be fine for them but Walmart does not serve us. There is no need to shut it out but we should not be envious of Walmart.
"Whenever I have discussed the matter with anyone, I have said I don't know why this was decided all of a sudden," he said.
Referring to frequent disruption of Parliament on the issue, Advani said he felt sad whenever Parliament does not function.
Expressing his surprise at the government decision on FDI, he said Anna Hazare and his supporters have said that the government has taken this decision because they don't want to bring the Lokpal although "I don't know (whether it is true)".
'Modi excellent leader; has been maligned consistently'
Last updated on: December 3, 2011 14:02 IST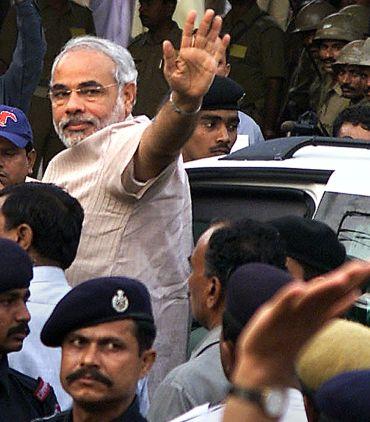 Asked about his opinion on Prime Minister Manmohan Singh, Advani said one reason why the PM was not able to exercise all the authority vested in his office was his adoption of the Communist model of governance which is "improper" in democracy.
As per this model, Advani said, the party chief is more important than the Prime Minister or the President. On Congress chief Sonia Gandhi, he said, "We cannot have a number one in a democracy whom many people don't know."
Advani has some words of praise for Gujarat Chief Minister Narendra Modi, saying he is a "remarkable administrator and excellent political leader.
"I don't think he needs to be rebranded. He has been maligned consistently. I have not seen any leader as much wrongly maligned as Narendra Modi," he said responding to a question on whether Modi was trying to rebrand himself.

© Copyright 2023 PTI. All rights reserved. Republication or redistribution of PTI content, including by framing or similar means, is expressly prohibited without the prior written consent.