Make Narendra Modi minister of communal harmony
Last updated on: March 26, 2012 10:34 IST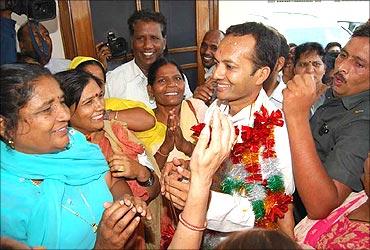 Matching talent with jobs should not be a problem in Indian politics. In fact, Prime Minister Manmohan Singh is spoilt for choice, says Sunanda K Datta-Ray
Naveen Jindal, the richest Member of Parliament on the government side, would make an excellent poverty alleviation minister unless Montek Singh Ahluwalia succeeds in statistically eliminating poverty before it can be alleviated. Jindal knows that instead of being pilloried, coal block "allocatees" (the Comptroller and Auditor General's, or CAG's, dreadful word) deserve to be praised for "creating wealth for the country".
 
Since he also makes heavy weather of the beneficiaries being Indian (and not Italian for instance), it doesn't matter how their wealth is acquired or where it is salted away. It might even be more patriotic to stash it in Switzerland, which is safer than India.
It is obviously a coincidence that not long before the CAG's revelations, Coal Minister Sriprakash Jaiswal was making a strong bid for UP's chief ministership. It is of no consequence that no one is aware of his credentials for either position. Such matters don't concern hoi-polloi.
Click on NEXT for more...
Make Narendra Modi minister of communal harmony
Last updated on: March 26, 2012 10:34 IST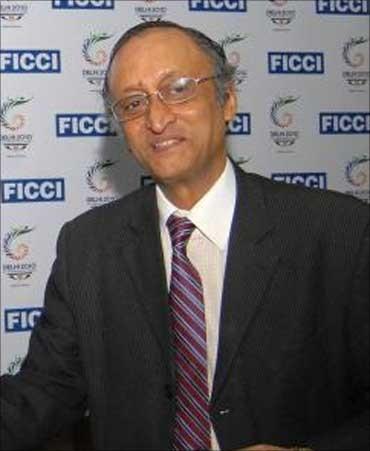 Some of Jawaharlal Nehru's less perceptive associates may have thought that if the health and family planning minister had to be a woman, she should be a much-married matron with a large brood of infants at her heels. Panditji knew that the austere Sushila Nayar's experiences with Mahatma Gandhi, who called her "a natural brahmachari", sufficed.
 
Being no such thing, the legendary Tulsi Goswami cheekily commented -- as Amit Mitra might have recalled when presenting West Bengal's Budget -- that having run through his own considerable fortune made him eminently suitable to be finance minister of undivided Bengal.
Goswami belonged to an expansive era when politics was the preserve of the gentry with no space for little men with tunnel vision bound by rules and regulations. His justification might cut no ice with critics of Raja Bhaiya's appointment but the grandson of the Raja of Bhadri, with a Dosconian father to boot, belongs to a lordly milieu similar to Goswami's.
Click on NEXT for more...
Make Narendra Modi minister of communal harmony
Last updated on: March 26, 2012 10:34 IST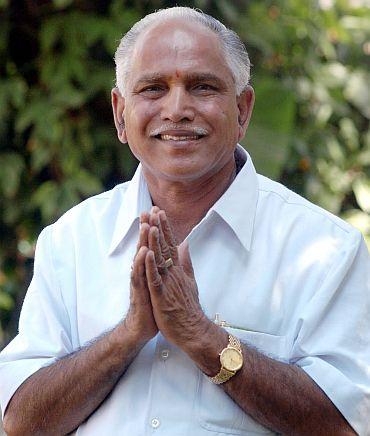 The fact that Wikipedia lists 48 murder cases, 32 extortion cases and 12 kidnapping and other criminal cases pending against him, makes Raghuraj Pratap Singh (Raja Bhaiya's full name) the ideal man to manage jails. Instead of bleating about the Mayawati government's trumped up charges, a confident Akhilesh Singh Yadav should take the bull by the horns and add justice to the jails portfolio.
 
Other states don't lag behind. If only B S Yeddyurappa can be persuaded to trim his soaring ambition a little, he would make an excellent mining minister in Karnataka. West Bengal's Jyoti Basu displayed considerable acumen when he made Pratim Chatterjee, who had trained as a gemologist in Amsterdam and carried a revolver in his briefcase, India's only fire minister.
Ignorant folk who are unaware of Milton's "They also serve ..." carped in 2010 that Chatterjee was not seen anywhere near Park Street when flames devastated a prominent block of flats there.
 
"Should I have gone to Stephen Court with a shovel," he retorted with impeccable logic.
Click on NEXT for more...
Make Narendra Modi minister of communal harmony
Last updated on: March 26, 2012 10:34 IST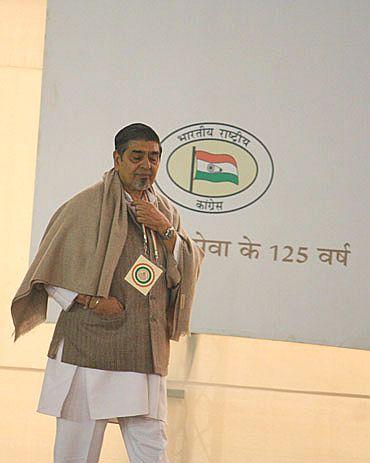 Ministerial talent is too valuable to be squandered on mundane chores. Another West Bengal politician, the former Marxist Member of Legislative Assembly Lakshman Seth, who was recently arrested in Chembur, would surely make an ideal police minister since his enemies accuse him of masterminding the violence at Nandigram in 2007.
 
It is the Centre that offers real scope for creative human resource management in the interest of national consolidation. For instance, Jagdish Tytler (whose previous appointment as overseas Indian affairs minister paid tribute to his adopted overseas name) could be brought back in a newly-constituted communal harmony ministry.
The national interest might also justify releasing the Bajrang Dal's Dara Singh from prison (where he was sent for murdering Graham Staines and his sons) to join Tytler.
Click on NEXT for more...
Make Narendra Modi minister of communal harmony
Last updated on: March 26, 2012 10:34 IST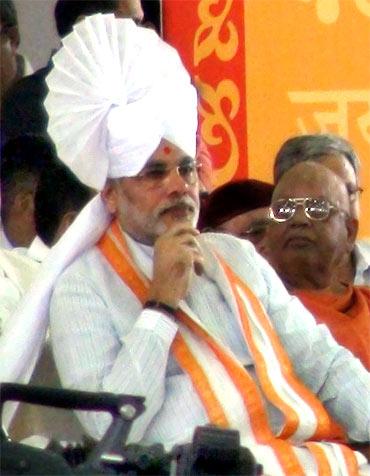 However, a truly innovative prime minister dedicated to "coalition dharma" would ignore party lines and emulate American bipartisanship to offer Narendra Modi the communal harmony portfolio. Since one minister alone can't manage the breathtaking sweep of India's communal diversity, Tytler and Singh can be his aides.
That would upstage the Opposition, stabilise the coalition, take care of minorities and pacify Modi's supporters who, reflecting his own Dilli Chalo! ambition, are fretting at his isolation by the Arabian Sea.
 
Matching talent with jobs is no problem. With criminal cases pending against 150 members of the 15th Lok Sabha (against only 128 in the 14th), Manmohan Singh is spoilt for choice.
Click on NEXT for more...
TOP photo features of the week
Last updated on: March 26, 2012 10:34 IST
Click on MORE to see another set of PHOTO features...
Source: