Mahatma world's top political icon, says Time
Last updated on: February 7, 2011 10:31 IST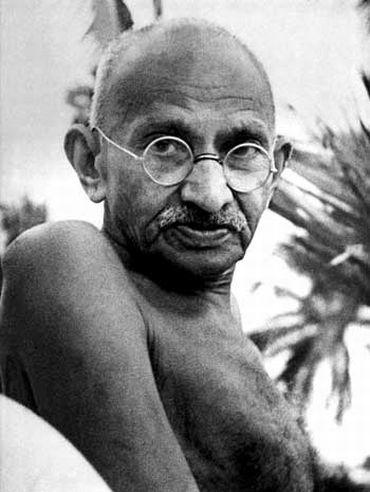 Indian political geniuses Mahatma Gandhi and Emperor Akbar have been listed among the 'Top 25 Political Icons' of all time by Time magazine, along with Tibetan spiritual leader the Dalai Lama and Mao Zedong, the father of modern China.
Released on the 100th birth anniversary of the late United States President Ronald Reagan, the Time list figures names like the great conqueror Alexander the Great and some of history's most polarising figures like Adolf Hitler and Benito Mussolini.
Gandhi's experiments with satyagraha -- the genesis of the non-violent methods of protest pioneered by him -- and his leadership of India's freedom movement that has inspired many revolutionaries of later years, led him to the top of the list of the 25 all time greats.
Describing Mohandas Gandhi as a figure "few will ever forget", the prestigious magazine said his struggle paved the way for other social movements including America's struggle for civil rights.
"While working as a lawyer in South Africa, he pioneered the concept of satyagraha, or, civil disobedience in response to tyranny, helping Indians there campaign for civil rights," it said.
"Working with Jawaharlal Nehru, the nation's future prime minister, Gandhi led the country in peaceful protest against foreign domination, exemplified by the 1930 Salt March in protest to a British salt tax. His rise paved the way for India's independence in 1947," it said.
Gandhi, who left behind a universal influence, has inspired leaders like American civil rights movement leader Martin Luther King and South Africa's anti-apartheid champion Nelson Mandela, and also US President Barack Obama.
Please click NEXT to read further..
'Akbar's ethos of pluralism underlines the values of modern India'
Last updated on: February 7, 2011 10:31 IST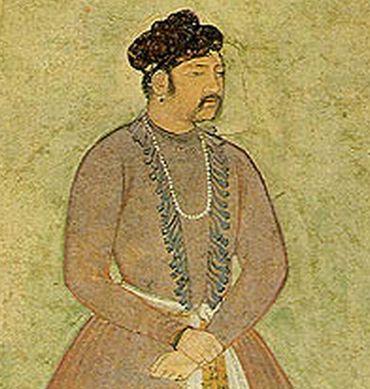 The 16th century Mughal Emperor Jalaluddin Mohammad Akbar, a figure who played a major role in unifying the largely scattered fiefdoms in northern India, also finds a place in the elite list.
The ethos of pluralism and tolerance pioneered by the Muslim ruler in a Hindu-majority India underline the values of the modern republic of India, the magazine said.
The third Mughal ruler of India presided over a flourishing of the arts, sponsoring artisans, poets, engineers and philosophers at a time when Europe was still in its pre-Renaissance stage.
"If ever a leader merited a tautology, it was the Mughal Emperor Akbar the Great. Under Akbar, a fragile collection of fiefs around Delhi grew into the great Mughal Empire, a diverse and sprawling kingdom across northern India," the magazine said.
"He was a canny warlord whose conquests gave rise to one of the early modern world's wealthiest states. Moreover, while a Muslim, Akbar was spiritually curious and hosted religious scholars from Hindu gurus to Jesuits at his vast, diverse court," it said.
'Dalai Lama's legacy may be one of crestfallen failure'
Last updated on: February 7, 2011 10:31 IST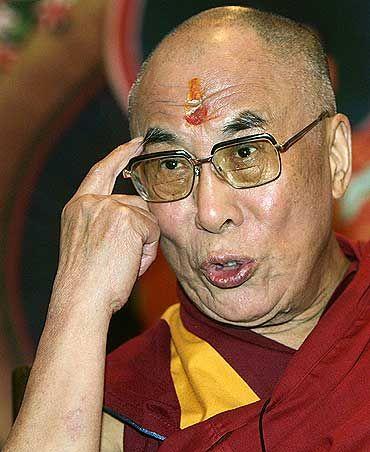 The Dalai Lama, who has often admitted the Mahatma's influence on him, has also been lauded for the non-violence and tolerance message that he has passed on to the generations.
"For decades and from exile since 1959 he has worked to resolve tensions between Tibet and the People's Republic of China. And like Gandhi and Martin Luther King, Jr before him, the Dalai Lama done so in a manner defined by nonviolence and tolerance," it said.
The magazine, with a word of caution, noted, "For all the global compassion and sympathy the Dalai Lama has won, his lasting legacy may be one of sad, crestfallen failure," it remarked.
'Hitler, a universal symbol for evil'
Last updated on: February 7, 2011 10:31 IST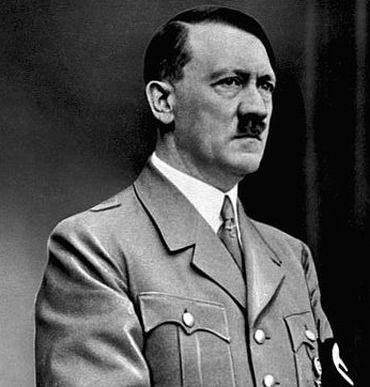 The magazine described Hitler as possibly the most reviled man in the history of human existence, a universal symbol for evil.
The other figures mentioned in the list are Alexander the Great, Mao Zedong, Winston Churchill, Genghis Khan, Nelson Mandela, Abraham Lincoln, Ernesto "Che" Guevara, Ronald Reagan, Cleopatra, Franklin Roosevelt, Queen Victoria, Benito Mussolini, Lenin, Margaret Thatcher, Simon Bolivar, Qin Shi Huang, Kim Il-Sung, Charles de Gaulle, Louis XIV, Haile Selassie, King Richard the Lionheart & Saladin.
© Copyright 2020 PTI. All rights reserved. Republication or redistribution of PTI content, including by framing or similar means, is expressly prohibited without the prior written consent.