No VIP treatment at AIIMS! Kalmadi admitted after 5-hour wait
Last updated on: August 1, 2011 20:33 IST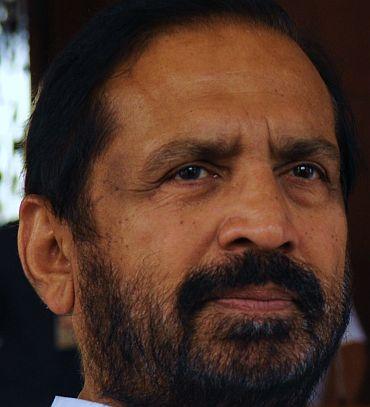 Suresh Kalmadi, lodged in Tihar jail for nearly three months in connection with the multi-crore Commonwealth Games scam, was on Monday admitted to All India Institute of Medical Sciences for a medical check-up after a five-hour wait.
Chased by mediapersons, the 67-year-old member of Parliament from Pune, who arrived at AIIMS premises around 10:00 hours, even tripped on the stairs as he was rushing to the cardio-neuro tower of the hospital, where he was admitted in a private ward at around 15:30 hours.
On July 28, the sacked CWG organising committee chairman was advised by doctors to be admitted at the hospital for a "short duration" in order to undergo a "complete evaluation" after he complained of dizziness.

"Kalmadi has been admitted in Room Number 1001of the CN tower building of the hospital. He is there for medical investigations after he complained of dizziness on July 12," a jail official said. The official said that "delay in completion of few hospital formalities led to late admission."

Click NEXT to read further...
No VIP treatment at AIIMS! Kalmadi admitted after 5-hour wait
Last updated on: August 1, 2011 20:33 IST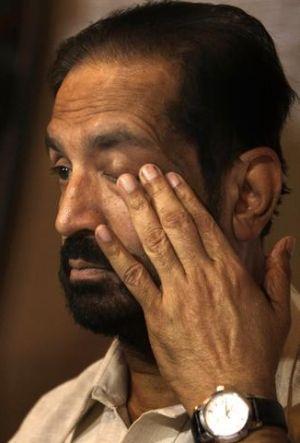 Jail authorities were asked to deposit an amount of Rs 12,000 towards fees for conducting various tests. They were also asked to produce his Central Government Health Scheme card and identification card before admission. All of this led to the delay, he said.
A three-member team of doctors including, neurologist Dr M V Padma, cardiologist Dr Rakesh Yadav and Dr Aarti Vij, has been formed to conduct the investigations.

"He is admitted with us. He has several problems like diabetes, cardio related. We will conduct all investigations of his physical condition. After that we can say anything about his health condition. He is here for a medical check-up. But this does not mean that he is suffering from dementia," Dr M V Padma, professor, department of neurology, AIIMS said.
On his last visit to the hospital on July 28, Kalmadi had dismissed all reports of his being unwell and had said that his condition was "all right" and all that is being heard about him "is wrong".
When asked on Monday why was he was being admitted, Kalmadi retorted, "Ask the doctors. Can't I have a check-up?"
No VIP treatment at AIIMS! Kalmadi admitted after 5-hour wait
Last updated on: August 1, 2011 20:33 IST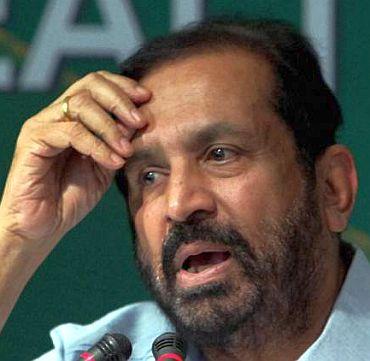 Kalmadi was first taken to Deen Dayal Upadhyay Hospital on July 12. After tests, the hospital referred him to Lok Nayak Jai Prakash Hospital to undergo an MRI test of the brain. The MRI was done on July 19.

The test results stated in medical jargon, "Diffused cerebral atrophy with old ischemic changes in brain parenchyma with calcified granuloma in caudothalamic groove on left side (of his brain)".

"After reading the MRI reports, DDU doctors advised us to show him to a good neuro specialist either at AIIMS or GB Pant hospital. Kalmadi, being an MP, requested in writing to be admitted to AIIMS. That is why he has been taken there for further treatment," the jail official said.