ISRO report indicts Nair, says lapses in Antrix-Devas deal
Last updated on: February 5, 2012 14:56 IST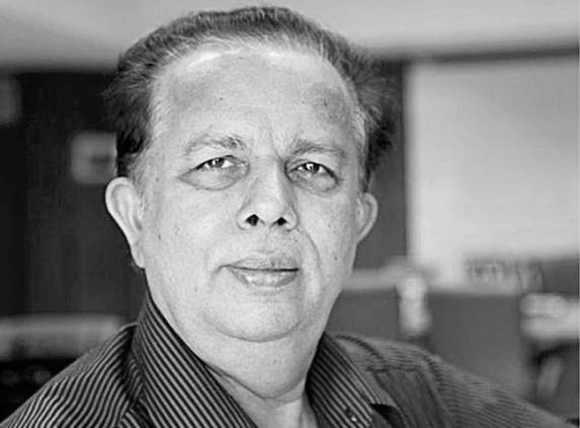 Former
Indian Space Research Organisation
chief
G Madhavan Nair
and three other senior scientists, who were barred from holding any government posts, have been indicted by the country's top space body-appointed committee for acts of commission in the
Antrix-Devas deal
.
The report prepared by a committee headed by Pratyush Sinha, former chief vigilance commissioner, said Antrix-Devas deal lacked transparency and recommended that action needs to be taken against Nair, A Bhaskaranarayana, K R Sridhara Murthi and K N Shankara all of whom have retired.Antrix is the commercial arm of ISRO and Devas is a private firm.
For Rediff Realtime News click here
The five-member high level team, which was set up to examine the deal and identify the acts of omission and commission by government officials, said in its report made public on Saturday night that "...there have not only been serious administrative and procedural lapses but also suggestion of collusive behaviour on the part of certain individuals and accordingly, responsibilities have to be fixed for taking action".

Click on NEXT to read further...

'Deal lacks transparency and due diligence'
Last updated on: February 5, 2012 14:56 IST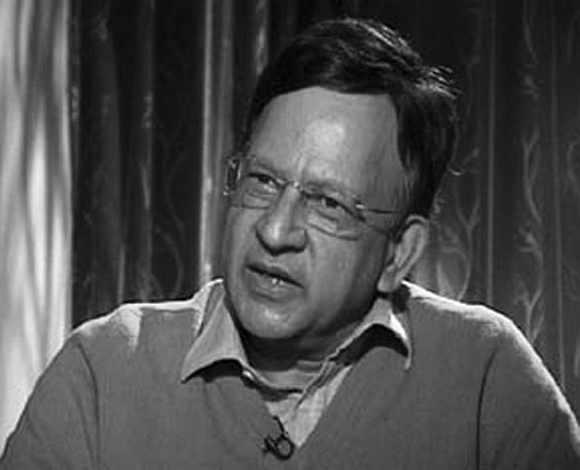 The Pratyush Sinha committee, set up on May 31 last year to examine the deal and identify the acts of omission and commission by government officials, said choosing Devas for the deal "seems to be lacking in transparency and due diligence".
It said, "The approval process (for the deal) was riddled with incomplete and inaccurate information given to the union cabinet and the space commission".
While the Antrix-Devas agreement was signed on January, 28, 2005, "this fact was not disclosed to the space commission or in the cabinet note dated November 27, 2005, in which approval was sought for the launch of GSAT 6, one of the satellites to be build under the agreement".
'Antrix-Devas contract heavily loaded in favour of Devas'
Last updated on: February 5, 2012 14:56 IST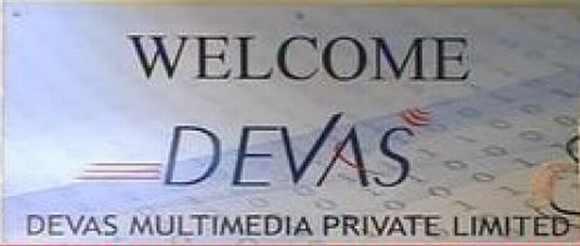 The report said the terms of Antrix-Devas contract "were heavily loaded in favour of Devas". It pointed out that terms of the agreement entail that while in the case of the failure of the satellite, the risk was entirely that of Department of Space, the success of the satellite would commit the latter to substantial expenditure.
Secondly, it said, "It is surprising that for the purpose of arbitration Devas has been considered an international customer even though its registered address in the contract is shown as in Bangalore. "The report also noted that no clearance was obtained from the legal cells of the department of space and the finance ministry for Antrix-Devas deal, as is mandatory for any international agreement by any department of Indiangovernment.
It also said GSAT capacity was earmarked for Devas without consulting INSAT Corporation Committee, which recommends use of satellite capacities by non-government users authorised to provide telecom services, which is a "clear violation of the government policy".The committee report said, "There is evidence to suggest that the Antrix-Devas agreement was not disclosed to technical advisory group at the time of considering the experimental trials."
'Earmarking of GSAT capacity violated government policy'
Last updated on: February 5, 2012 14:56 IST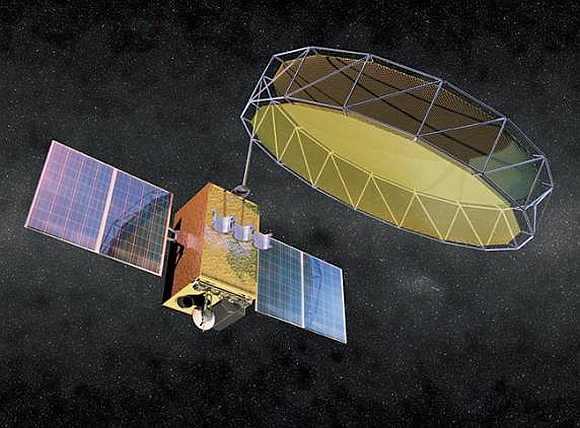 There is no indication of any attempt to identify other possible partners for providing the same service even though similar services were available in some other countries, it said."Although SATCOM policy and ICC guidelines allow leasing of satellite capacity on first-come-first-served basis, this did not prevent Antrix-ISRO from following a transparent process of adequately publicising its intent of supporting such services...," the report said.
"In the absence of such a declaration of intent, choosing Devas seems to be lacking in transparency and due diligence."The committee report said in the cabinet note, however, "an erroneous impression was sought to be created that ISRO was in receipt of several firm expressions of interest by service providers for the utilisation of satellite capacity on commercial terms".
"This appears to be deliberate as the existence of the agreement was not disclosed even when seeking approval later of the Space Commission for the GSAT 6A satellite. "The committee also proposes action against four other scientists S S Meenakshisundaram, Veena Rao, G Balachadran and R G Nadadur "who have been found responsible for the acts of omissions by not paying enough attention to details and not ensuring that the various notes that were put up for decision to the competent authorities included all necessary details and had undergone various necessary consultative processes".
Prior to the setting up of Pratyush Sinha Committee, the government had on February 10, 2011, set up the high powered review Committee with B K Chaturvedi and Roddam Narasimha as members to review the technical, commercial, procedural and financial aspects of the Antrix-Devas agreement of January 2005.
TOP photo features
Last updated on: February 5, 2012 14:56 IST
Click on MORE to see another set of PHOTO features...
© Copyright 2023 PTI. All rights reserved. Republication or redistribution of PTI content, including by framing or similar means, is expressly prohibited without the prior written consent.