Is Kashmiri really dead? Al Qaeda says YES
Last updated on: March 21, 2012 08:18 IST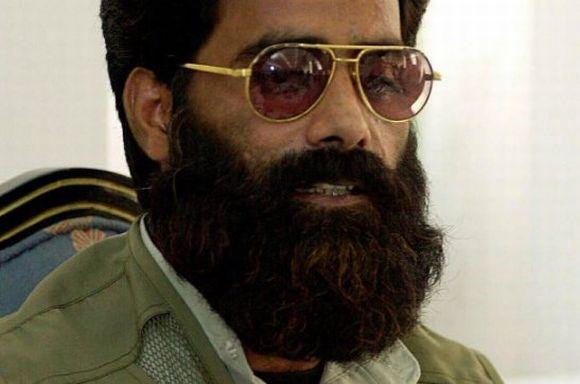 Is the mystery over Ilyas Kashmiri's death finally solved? Days after the Pakistani media reported that the HuJI chief was spotted in North Waziristan the Al Qaeda in a rare statement has declared him a martyr. Amir Mir explains.

Almost ten months after the reported death of Al Qaeda's Pakistani leader and Harkat-ul-Jehad al-Islami chief Ilyas Kashmiri in an American drone attack in South Waziristan, a rare statement released by Al Qaeda has indicated that he was killed in the June 2011 strike.

Released by Ustad Ahmad Farooq, Al Qaeda's official spokesman for Pakistan, the statement mentions the name of Kashmiri along with Baitullah Mehsud, Ibn Amin, and Badr Mansoor, three other top commanders of the terror outfit based in Pakistan's tribal areas, who had been killed in drone strikes in the recent years.

But what's intriguing is that Farooq's statement was released a day after the Pakistani media claimed that Kashmiri was spotted in North Waziristan recently. These media reports claimed that Kashmiri visited North Waziristan in the first week of March and held meetings with the fugitive head of Tehrik-e-Taliban Pakistan Commander Hakeemullah Mehsud to discuss the future strategy of the two terrorist outfits -- the TTP and the HuJI. The fresh reports had suggested that Kashmiri might have managed to dodge death once again in the US June 2011 drone attack.

Click NEXT to read further...

For Rediff Realtime News click here

Kashmiri a martyr, declares Al Qaeda
Last updated on: March 21, 2012 08:18 IST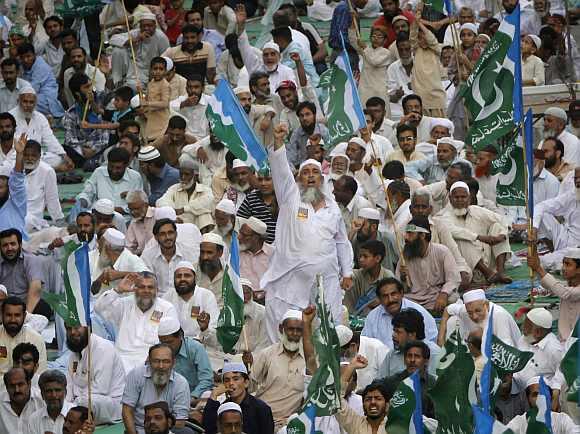 Earlier, Abu Hanzla Kashir, a purported spokesman of HuJI's 313 Brigade led by Kashmiri had claimed that their leader and Ustad Ahmad Farooq were killed in the June 3, 2011 American drone attack.

But in October 2011, Farooq appeared in a propaganda video urging Muslims to kill anyone who commits blasphemy. He has released several video and audio messages as well as press statements since then. He is the chief spokesman and propaganda in charge of the Al Qaeda for Pakistan.

However, Farooq's March 13, 2012 statement is the most significant one in which he goes on to say "Allah have mercy on all of them", while talking about Kashmiri, with Baitullah Mehsud, Ibn Amin, and Badr Mansoor. Often this is said while referring to Muslims, who are martyred.

"Pakistani jihadi leaders like Commander Baitullah Mehsud, Commander Ilyas Kashmiri, Commander Binyamin and Commander Badr Mansoor are targeted in American drone attacks," Farooq said in a statement that was released on jihadi websites on March 13 and translated by the Search for International Terrorist Entities Intelligence Group.

In fact, the Al Qaeda has refrained from releasing an official martyrdom statement to announce the death of Kashmiri. The terror group does not always release such a statement to confirm a senior leader's 'martyrdom'.
Kashmiri was planning to attack Obama's Air Force One
Last updated on: March 21, 2012 08:18 IST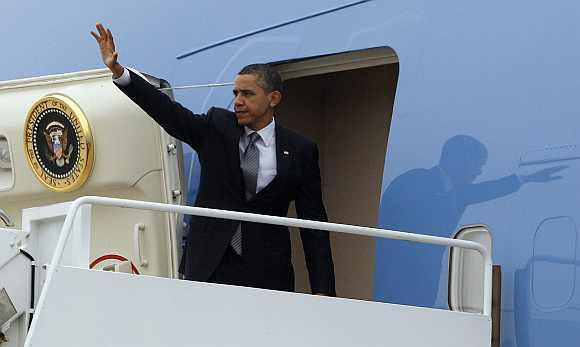 The American drones actually targeted Kashmiri a month after Osama bin Laden's death following US intelligence reports that Kashmiri was organising a death squad to avenge the May 2011 killing of the Al Qaeda chief in Abbottabad. Based on documents taken from bin Laden's compound, the Washington Post has recently claimed that he commanded his network to organise special cells in Afghanistan and Pakistan to attack President Barack Obama's aircraft -- Air Force One.

The documents indicate that Osama bin Laden had a specific person in mind for the job -- Kashmiri. General David H Petraeus, who was commander of the US forces in Afghanistan, was also a priority target.

According to the Washington Post, many of Osama's messages were addressed to his operational lieutenant, Atiyah Abdal Rahman, and indicate that that Kashmiri was given the charge of developing attack plans. "Please ask brother Ilyas to send me the steps he has taken into that work," Osama wrote to Atiyah, according to the American newspaper.

Lockheed Martin CEO was on Kashmiri's target list
Last updated on: March 21, 2012 08:18 IST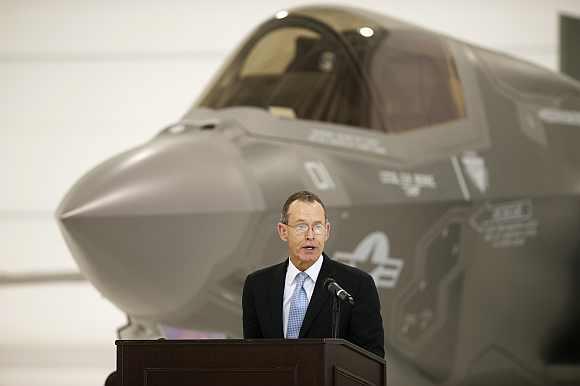 But both Atiyah and Kashmiri were killed in the Central Investigation Agency drone strikes within months of the May 2 raid by US Navy SEALs. Kashmiri was targeted because he was on the most-wanted list of not only the Pakistani establishment but also the CIA. The agency believed that he could be a possible successor to bin Laden.

Kashmiri had been the first ever militant from Pakistan to have been tagged by the United Nations and the United States in August 2010 as a Specially Designated Global Terrorist, mainly because of his Al Qaeda connections, putting him in the same league with Osama and Al Qaeda's Ayman al-Zawahiri.

Interestingly, Kashmiri was attacked by a drone as reports emerged that he was planning to target the chief executive officer of Lockheed Martin in retaliation for the deadly drones the company built for the CIA, which were attacking fugitive Al Qaeda militants in the Pak-Afghan tribal belt. That Kashmiri was hatching a plot to assassinate the Lockheed Martin CEO was disclosed by David Headley, a Pakistani-American before a US federal court on May 26, 2011 in Chicago for his alleged role in the 26/11 Mumbai attacks of 2008.

TOP photo features of the week
Last updated on: March 21, 2012 08:18 IST
Click on MORE to see another set of PHOTO features...