India-US Summit Special, Edited by Ambassador Nirupama Rao
Last updated on: September 27, 2013 21:57 IST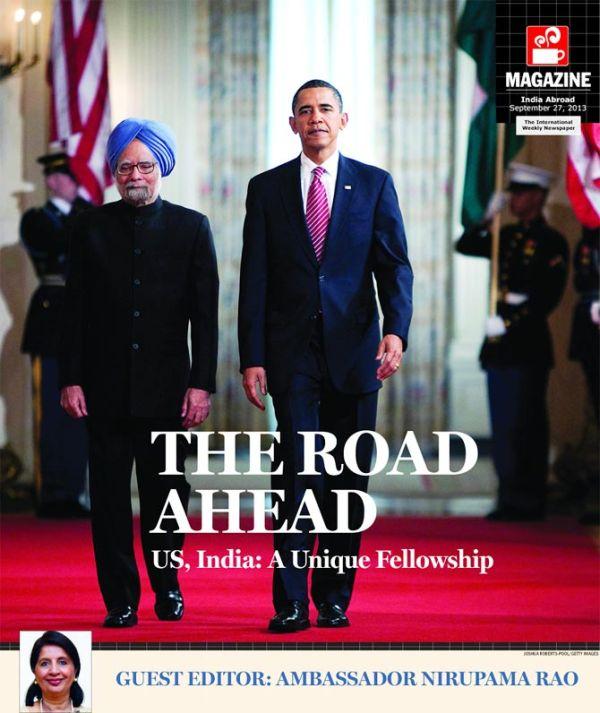 A little more than eight years ago, on July 18, 2005, Dr Manmohan Singh embarked on perhaps his most audacious diplomatic mission -- to completely transform the long troubled relationship with the United States of America.
Much has happened in the years since. There have been many moments of exhilarating triumph as there have been moments of intense disappointment.
To mark what could be Dr Singh's final visit to the United States as prime minister, India Abroad, the newspaper published from New York and owned by rediff.com, invited diplomats and strategic thinkers in New Delhi and Washington, DC, to assess the current state of the US-India relationship and suggest a road map for the future.
For the first time in the paper's 43-year-old history, a Guest Editor was invited to edit the special magazine issue. One of the finest diplomats in the history of the Indian Foreign Service, Ambassador Nirupama Rao, brought her 40-year-old distinguished diplomatic career to bear on the rich portfolio of insights
What you will find in the Special Section are a colorful tapestry of views that profile what US President Barack Obama described as the most decisive relationship for this, the 21st century.
Contributions include: