India, Pak walk the extra mile; to ink new visa accord
Last updated on: May 23, 2012 14:03 IST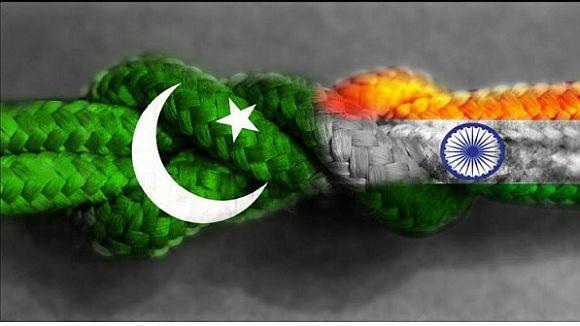 Continuing with the confidence building measures, India and Pakistan are set to ink a new visa agreement. Amir Mir reports from Islamabad

What was almost unthinkable a year ago is fast becoming a welcome reality. India and Pakistan have moved at an extraordinary pace since the resumption of the commerce secretary-level talks in April last year to normalise their bilateral ties, especially trade relations. 

With Indo-Pak bilateral ties slowly coming back to an even keel after being crippled by the 2008 Mumbai terrorist attacks, the two nuclear-armed South Asian neighbours are all set to agree to a more relaxed and liberal visa regime.
According to highly-placed foreign office sources in Islamabad, a final agreement in this regard would be signed during the upcoming Indo-Pak home secretary-level talks in Islamabad, being held on May 24-25. 
The Islamabad talks are being held with a view to promote free trade between India and Pakistan and relax visa rules for citizens, given the fact that the business communities of both sides are facing numerous difficulties on obtaining visas. 

Click on NEXT to read further...
India, Pak walk the extra mile; to ink new visa accord
Last updated on: May 23, 2012 14:03 IST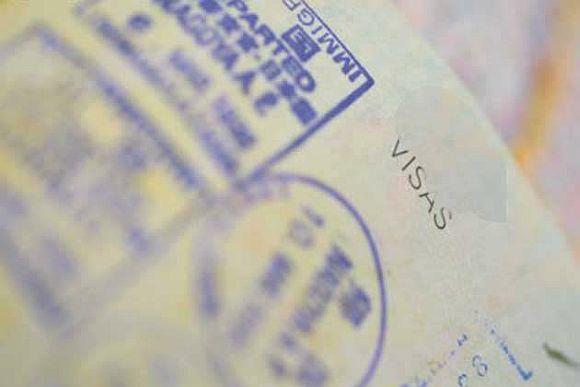 The decision makers on both sides of the border have reportedly agreed in principle to allow multiple-entry and reporting-free visas to facilitate easy travel, especially to their businessmen with a view to boosting trade relations. 

The concerned officials in New Delhi and Islamabad are working closely to introduce amendments in the decades-old existing strict visa agreement and to finalise a pact that could be signed during the home secretary-level talks, which may serve as a catalyst to normalise relations between the neighbours.

Pakistan had actually submitted a draft agreement on a relaxed regime in 2008 but the efforts got stalled following the 26/11 Mumbai terror attacks.
The foreign office officials in Islamabad say India and Pakistan had actually decided to ease visa regulations during the meeting between Prime Minister Manmohan Singh and Pakistan President Asif Zardari in Delhi on April 8, 2012.

Click on NEXT to read further...
India, Pak walk the extra mile; to ink new visa accord
Last updated on: May 23, 2012 14:03 IST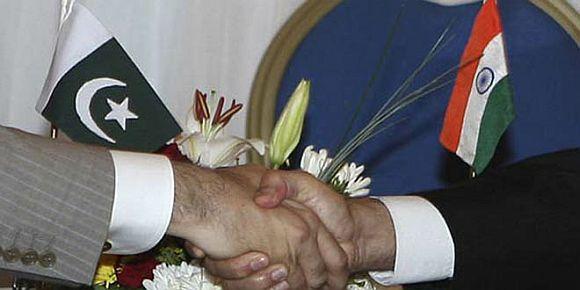 As per the proposal which has already been approved by the higher-ups in Islamabad, businessmen from both the sides will be issued multi-entry non-police reporting visas besides being given access to at least five cities instead of three at present.

However, the credentials of the businessmen for qualifying for such a visa will be endorsed by the nodal chambers of commerce on both sides.
Pakistani Interior Secretary Khawaja Siddique Akbar and his Indian counterpart home secretary RK Sindh will hammer out contentious points for two days during their talks in Islamabad that remained unresolved during working group level talks in recent past. 

Although agreements have already been chalked out on a number of points in previous low-level negotiations between the two countries, there are some contentious issues related to terrorism which remain unresolved and which will be the focus of the talks with a view to take forward confidence-building measures along the Line of Control (LoC).

However, going by the string of recent developments that have turned Pakistan-India ties from eyeball-to-eyeball confrontation to economic and political engagement, the foreign office circles in Islamabad hope that the ongoing dialogue process will eventually throw up the contours of a solution to all bilateral irritants that have stymied their relations. 

Click on NEXT to go further...
TOP photo features of the week
Last updated on: May 23, 2012 14:03 IST
Click on MORE to see another set of PHOTO features...