'We need a mindset that puts the country and its people first, every time'
January 20, 2014 17:49 IST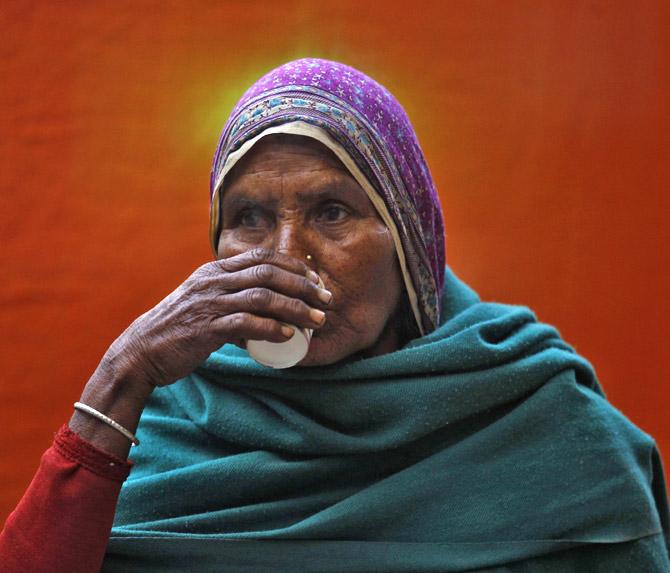 'We have to find a way to relook at our notion of Democracy. It has to be a vigorous, honest democracy. The Aam Aadmi Party has shown us the possibility of a different way of thinking, that is all. In its victory, there are shortfalls which might make it fail intrinsically...'
'Our ruling elite has been our biggest failure. We have been let down by our ruling elite. It is a horrible betrayal,' says one of India's leading theatre personalities Sunil Shanbag in our series where well-known Indians discuss the India they love.
I love the energy, the incredible diversity, the genius of the common folk of India.
They are really smart and have learnt to survive in the most trying circumstances. They come out smiling, irrespective of the daily struggles of life.
We have done pretty okay in the arts without any help or support from anybody. There are new advances in the study of pure sciences. I am talking about the process that has been put in place and not about end results.
Our ruling elite has been our biggest failure.
We have been let down by our ruling elite. It is a horrible betrayal.
I am not talking only about our political elite, I am also talking about the elite in our society. They are so cynical and never try to do anything positive or let anyone do anything good.
This has been our biggest drawback. Our leadership has failed on every count expect doing things to benefit themselves and their cronies in the business world. Crony Capitalism!
We have to find a way to relook at our notion of Democracy. It has to be a vigorous, honest democracy. It has to be transparent.
I am not a votary of the Aam Aadmi Party. It has shown us the possibility of a different way of thinking, that is all.
In its victory there are shortfalls which might make it fail intrinsically.
We have to find a system that benefits common folk, we need patriotic people, not selfish ones.
If there was one thing I could change about India, I would change the mindset of the elite. They have to understand that they cannot continue to be cynical and predatory.
The elite and their political friends will wipe everybody out with their current mindset.
I would love to change that to a mindset that thinks about and puts the country and its people first, every time.

Sunil Shanbag is one of India's most talented theatre personalities. He is also a television writer and documentary filmmaker.
He was one of the core group writers for Shyam Benegal's acclaimed series Bharat Ek Khoj. His other notable works include the long-running culture programme Surabhi and Yatra. He produced Maihar Raag, which won the National Award for the best non fiction film in 1994.
He is a founding member and artistic director of the theatre company, Arpana, that performs an average of fifty performances a year.
He spoke to A Ganesh Nadar.