'India's people are its real heroes'
Last updated on: October 03, 2013 13:23 IST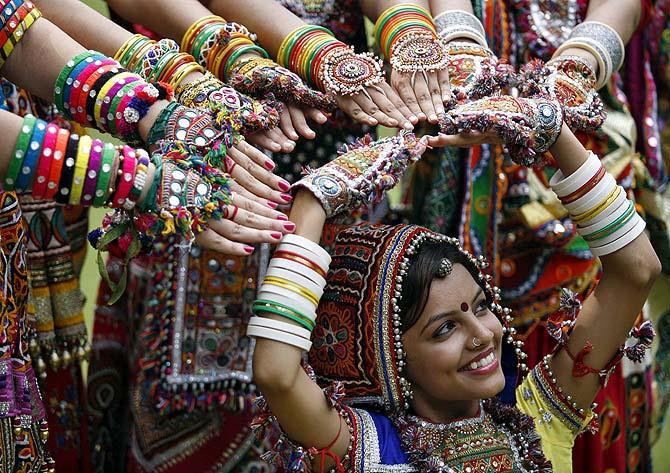 'We have the most fertile land in the world. The Ganga and the Brahmaputra flow through our country. Yet our people starve....'
'People's entrepreneurial spirit, their innovations... their desire to be better is always refreshing. They have done this in spite of the government,' says legendary journalist Olga Tellis, one of India's finest reporters.
I love everything about India. I just love this country. The people, the diversity, the tremendous energy and the entrepreneurial spirit.
In the last 66 years, the government has done everything to make the people dependent upon it. But the people have refused. They are the real heroes of the country.
People's entrepreneurial spirit, their innovations... you have to see to realise how talented they are. Their desire to be better, to be good is always refreshing. They have done this in spite of the government.
We have not realised our true potential. That is because of the negative attitude of the government. I mean, the Congress party which has ruled us for the longest time.
We have also not used our natural resources properly. We have all the iron ore we need, all the coal we need, all the minerals we need. We have the most fertile land in the world. The Ganga and the Brahmaputra flow through our country. Yet our people starve.
Instead of building more steel plants, we export coal and import steel.
This is a criminal neglect of our natural resources. We have not grown to our true potential as a country. We have let down our people by not fighting corruption. We have let down our youth by letting corruption grow.
Corruption has sapped the moral fibre of our country. It has stilted our growth.
As long as there is tolerance of corruption, we can never progress. We have to realise that corruption is one evil that can halt any amount of growth we make in any field. We have to make a concerted effort to stop corruption in all its forms.
We also have to make sure our natural resources are used for the people and not to make a few individuals rich. Crony capitalism has to be fought and discouraged. We have to elect honest people who remain honest.
We Indians are naturally innovative, this has to be encouraged. Small businessmen should be given easy finance. It is not easy to find good jobs, so we have to encourage our entrepreneurs.
We are a colourful land, with a colourful people, a colourful culture and a colourful heritage. Let us appreciate it and grow in our diversity.

Olga Tellis has spent over five decades as a journalist. She was the only woman reporter covering politics and business when she started out in the 1960s at the Ananda Bazaar Patrika group.
She currently works at The Asian Age and spoke to A Ganesh Nadar.