I didn't authorise anybody to purchase votes: PM
Last updated on: March 18, 2011 12:59 IST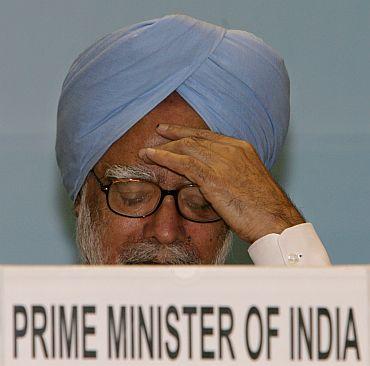 Prime Minister Manmohan Singh on Friday broke his silence over the United States diplomatic cables accusing the United Progressive Alliance led by him of purchasing the votes of Members of Parliament for the Trust Vote over the Indo-US nuclear agreement in 2008.
The PM insisted that he had "not authorised anybody" to purchase votes nor was he involved in any such "transactions".
"I think, people who are affected by them (Wikileaks expose), they have already commented on them, casting serious doubts about the veracity of allegations made in these diplomatic despatches," Dr Singh said while commenting on the Wikileaks expose.
'I am not involved in these transactions'
Last updated on: March 18, 2011 12:59 IST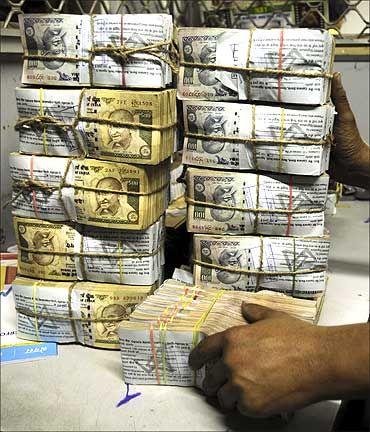 "I have no knowledge of any such purchases and I am absolutely categorical, I have not authorised anyone to purchase any votes. I am not aware of any acts of purchase of votes," he said while replying to questions at the India Today Summit.
"I am absolutely certain in asserting that I am not at all, I think, involved in any of these transactions," the prime minister insisted.
His response, however, did not categorically clarify whether or not the purchases took place at all before the Trust Vote on July 22, 2008.
'I will speak in Parliament first'
Last updated on: March 18, 2011 12:59 IST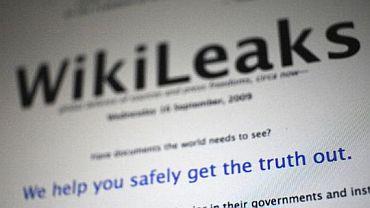 "As far as the events of the last few days (are concerned) and the so-called WikiLeaks, I would not like to comment," Dr Singh said, apparently referring to the Opposition's demand for his resignation.
"I would not like to comment on what we are going to do right now or in the days to come. These are matters which are being discussed in Parliament. If I have anything to say, we would say it in Parliament first," he said.
Dr Singh was answering questions over the correspondence mentioned in WikiLeaks between the US Embassy in Delhi and Washington, in which it was alleged that the Congress had kept Rs 50-60 crore for buying MPs to vote in favour of the UPA.
'Inadequacies have become apparent in our systems'
Last updated on: March 18, 2011 12:59 IST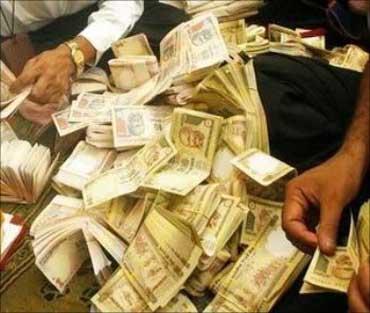 After the correspondence was made public on Thursday, the Opposition has raised demands for the resignation of the government, saying it was the "most corrupt" government of Independent India and allegations against it had maligned the country.
Talking about the issue of corruption, the prime minister said "some inadequacies have become apparent in our systems of functioning".
"We have to deal squarely with the malaise," he said.
There were a need to "reform and improve governance" at all levels, he said. Dr Singh said that there should be no doubt about his government's commitment to root out corruption and clean the political system of the malaise.
'We need strong, purposeful electoral reforms'
Last updated on: March 18, 2011 12:59 IST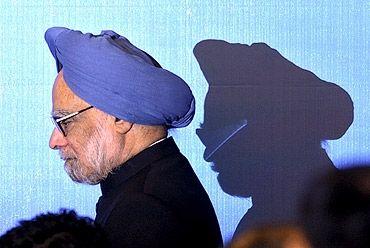 Agreeing with a questioner that allegations like 'cash-for-vote' affect the country's image, Dr Singh said, "This lays an emphasis that we need strong, purposeful electoral reforms in which funding of elections and political parties can be more transparent (and) accountable than it is presently."
To a question on growing demands by various communities for reservation in jobs and educational institutions, the prime minister said Scheduled Castes, Scheduled Tribes, and some minority communities have "suffered from persistent discrimination" over centuries and the government has an obligation to correct it.
This can be done by affirmative action, he said, adding the government was, at the same time, committed to excellence and rewarding of excellence.