Now Pak media regrets using fake WikiLeaks for India bashing
Last updated on: December 10, 2010 20:28 IST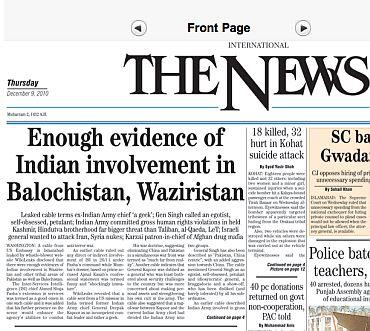 Leading Pakistani newspapers, which had published fake WikiLeaks cables attacking the Indian Army for false propaganda, have acknowledged that their reports were unauthentic. The Express Tribune published an apology over its fake report -- WikiLeaks: What US officials think about the Indian Army -- saying that the story was not authentic, and it deeply regrets publishing this story without due verification and apologises profusely for any inconvenience caused to its valued readers. 
The News admitted that the story filed by a news agency about purported WikiLeaks cables disclosing India's involvement in Balochistan and Waziristan, carried by them, Daily Jang and many other Pakistani newspapers, has been widely criticised as not being accurate. "The story was released by a Islamabad-based online news agency and was run by us and Daily Jang with the confidence that it was a genuine report and must have been vetted before release. However, several inquiries suggest that this was not the case," the paper added.
It said that when contacted, the owner of the agency, Mohsin Baig, and some of the editorial staff were "themselves unclear about the source of the story and said they would investigate the matter at their end."
"On further inquiries, we learnt from our sources that the story was dubious and may have been planted," The News conceded.
The whistle blower website WikiLeaks is being exploited for propaganda purposes against India by Pakistani newspapers, which have published fake cables attacking the Indian Army.


Citing the WikiLeaks cables, major Pakistani newspapers on Thursday morning carried stories that purported to detail eye-popping American assessments of India's military and civilian leaders, the Guardian reported.
According to the reports, US diplomats described senior Indian generals as vain, egotistical and genocidal, said that the Indian government is secretly allied with Hindu fundamentalists, and also claimed that Indian spies are covertly supporting Islamist militants in Pakistan's tribal belt and Balochistan.
However, an extensive search of the WikiLeaks database by the Guardian by date, name and keyword failed to locate any of the incendiary allegations, suggesting that this is the first case of WikiLeaks being exploited for propaganda purposes.

Click on NEXT to read further...


Pak newspapers admit the reports were hoaxed
Last updated on: December 10, 2010 20:28 IST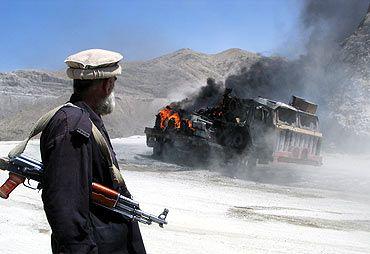 Leading Pakistani newspapers have acknowledged that they were hoaxed after publishing reports based on fake WikiLeaks cables containing crude anti-Indian propaganda.

"Enough evidence of Indian involvement in Waziristan, Balochistan," read the front-page story in The News, while an almost identical story appeared in the Urdu-language Jang, Pakistan's best selling daily.

The News carried a report saying that a leaked cable from US Embassy in Islamabad disclosed that there were enough evidences of Indian involvement in Waziristan and other tribal areas of Pakistan as well as Balochistan.


'Indian Army northern command chief a war-criminal'
Last updated on: December 10, 2010 20:28 IST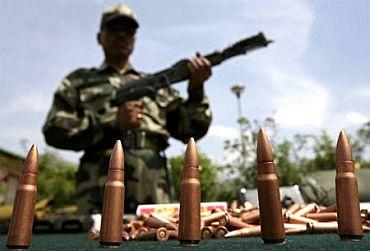 "An earlier cable described Indian Army involved in gross human rights violations in Indian-held Kashmir while some Lt Gen HS Panag, the then GOC-in-Chief of the Northern Command of the Indian Army, was equated with General Milosevic of Bosnia with regard to butchering Muslims through war crimes," reported The News.

It also said that another cable indicated "involvement of top Indian Army leadership in engaging Hindu extremist militants to carry out certain terror operations to keep Indian Muslims on the back foot and to keep pressure on neighbouring Pakistan's Army and intelligence agencies, particularly the Inter-Services Intelligence."

Shaheen Sehbai, group editor at The News, described the story as 'agencies' copy and said that he would investigate its origins.


Pakistan's lopsided media coverage of WikiLeaks
Last updated on: December 10, 2010 20:28 IST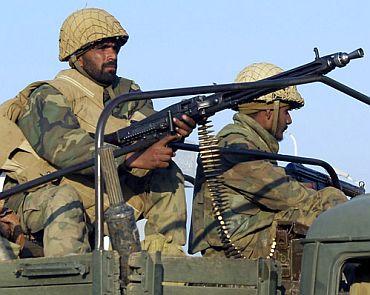 The controversial claims, published in four Pakistani national papers, were credited to the Online Agency, an Islamabad-based news service that has frequently run pro-army stories in the past, the Guardian said.

While in the West, reports have focused on US worries for the safety of Pakistan's nuclear stockpile, or the army's support for Islamist militants such as the Afghan Taliban and Lashkar-e-Tayiba, the group blamed for the Mumbai attack, Pakistan's media has given a wide berth to stories casting the military in a negative light, focusing instead on the foibles of the country's notoriously weak politicians, it added.

The lopsided media coverage highlights the strong influence of Pakistan's army over an otherwise vigorous free press, the Guardian said.


Real cables paint a different picture
Last updated on: December 10, 2010 20:28 IST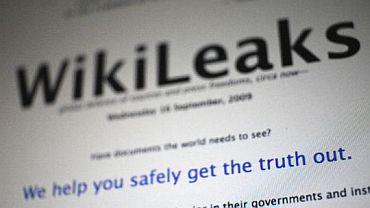 Friday morning's stories disparaging Indian generals are counterbalanced by accounts of gushing American praise for Pakistan's top generals.

However, the actual WikiLeaks cables carry more nuanced portraits of a close, if often uneasy, relationship between the US and Pakistan's military, it added.