How Maldives is fast becoming LeT's terror hub
Last updated on: November 21, 2011 13:05 IST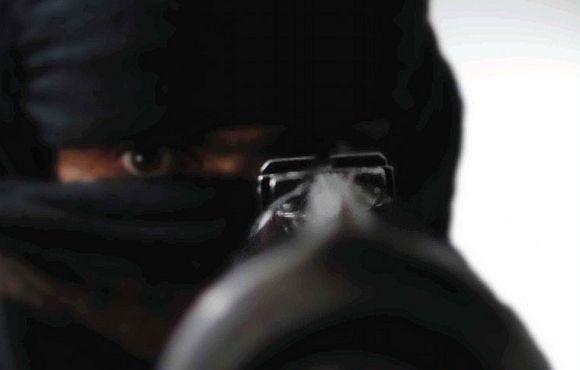 An agreement with Maldives to permit its residents to stay on in India without a visa for 90 days has been proving to be a headache for investigating agencies especially in Kerala. Vicky Nanjappa reports.
Very recently, Prime Minister Dr Manmohan Singh had spoken about the challenges the two countries faced in fighting a common enemy called as terrorism.
Post 26/11, every attempt was made by Pakistan based terrorist groups to float more modules in Maldives, and the message was clear that attacks would be more seaborne in the future.
Off late, the Intelligence Bureau reports have shown that there is a lot of influx of Maldives-based terror operatives and they have been frequenting states such as Kerala.
Click NEXT to read further...
Lashkar has been tapping the modules in Kerala
Last updated on: November 21, 2011 13:05 IST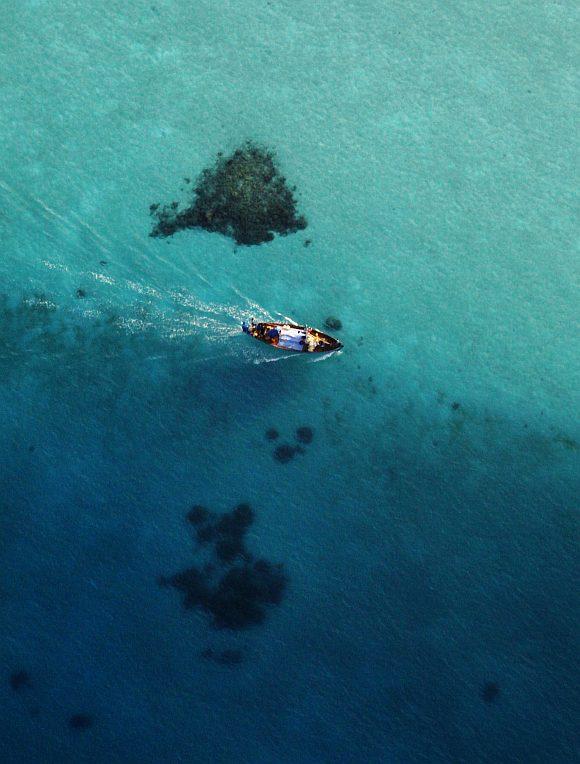 The fact that the Lashkar-e-Tayiba has been setting up modules in Maldives to launch terror attacks is nothing new. However, the Indian state that they would depend on the most would be Kerala, according to various reports by security agencies.
Groups such as the Lashkar has been tapping the modules in Kerala to keep their Maldivian operations afloat. Signs of a Kerala-Maldives link began to show in 2007, with the arrest of Asif Ibrahim, a key operative.
Till date, the Lashkar has been using the modules in Kerala to carry out operations in the Maldives, but soon it could be the other way around.
Click NEXT to read further...
The 2007 attack made intel agencies sit up and take notice
Last updated on: November 21, 2011 13:05 IST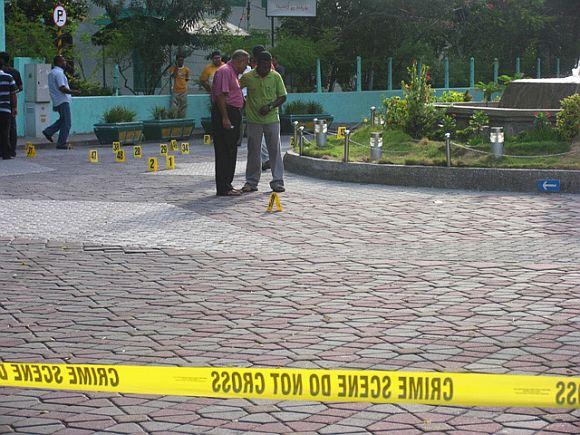 Intelligence reports say that there is a steady growth of the Maldivian modules. Not only are these groups strong ideologically, but they have the capabilities of launching seaborne attacks as well which is probably the toughest form of terror which India can fight.
The Male Sultan park blast in 2007 was the first time that the India-Maldives terror link had cropped up. Executed by an Islamic cell connected with the Lashkar, this attack made Indian agencies sit up and take notice of what was going on.
In this case, the police managed to gather a lot of information through the interrogation of Asif, who was also connected with the attack. This Maldivian national was arrested in Kerala, and during his interrogation, he spoke in great detail about the links between the state and the groups in Maldives.
The two regions are directly bound by the finance factor and most of the operations that are carried out in Maldives are funded through the modules in Kerala which are hawala experts.
Click NEXT to read further...
Operatives managed to procure funds easily
Last updated on: November 21, 2011 13:05 IST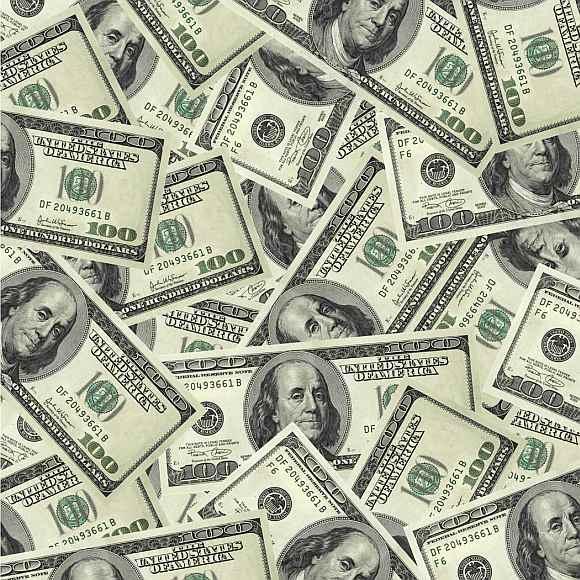 During his interrogation he also goes on to say that they have launched a shadow outfit called the Jammat-e-Muslimeen, a cover for the Lashkar. All operations connecting Maldives and Kerala are carried out in the name of this outfit.
The Kerala police point out that this is nothing but a shadow outfit for the Lashkar, and a lot of activities have been carried out in JeM's name. The problem is serious and under the guise of a 90 day no visa policy, many operatives have managed to come in and go with no problem whatsoever.
Although there is this glitch, the police say they are taking all efforts to verify the details of those who come into Kerala from Maldives.
However Ibrahim's interrogation went on to prove that the police were caught napping. They managed to procure arms and also funds with much ease from Kerala when compared with Maldives.
Click NEXT to read further...
The Lashkar has not let go easily
Last updated on: November 21, 2011 13:05 IST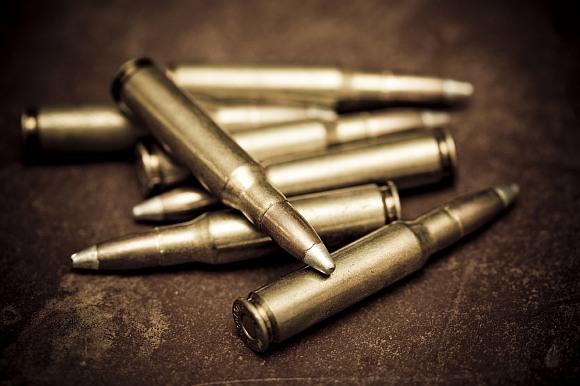 Due to various factors in Kerala, the Lashkar has found it easier to stock weapons and cash, and have also managed to smuggle it out with ease, using the sea route.
The last of the operations connecting these two modules was the Sultan park bombing. The JeM which is still active, has remained low key for the moment. Although there has been no major incident, there is still a lot of activity that goes on and hence it becomes extremely important to monitor movements into Kerala, the police feel.
The other interesting aspect is the visit made by another man called Inas Moosa to Kerala before the Sultan Park bombing. His visit is part of records, but there is no trace of the man today.
All the police know through their investigations is that Moosa had come to Thiruvananthapuram and met with a couple of operatives before the attack.
Although India, Maldives and Pakistan have been speaking of curbing terror activities in Maldives, it does not appear that the Lashkar has let go easily.
They have roped their best operatives including the D Gang to carry out operations in the Maldives. The D Gang, has in fact, set up three front companies in Maldives for their operations.
Click NEXT to read further...
LeT plans to link TN-based modules for operations
Last updated on: November 21, 2011 13:05 IST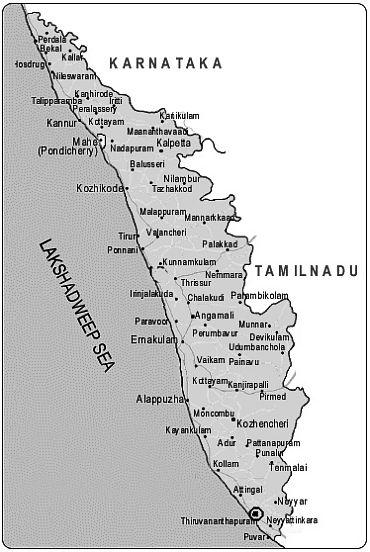 The IB says that all eyes are on Thiruvananthapuram where the JeM is headquartered. This front is a direct link to the Maldives operation. The Lashkar is making an attempt to move out of Pakistan and make Maldives a big base and there is a lot of dependency on the Indian modules for the same.
Apart from records available, even the interrogations of various other operatives would show that Maldives is becoming a major hub for the Lashkar. Captured LeT operatives Sarfaraz Nawaz, Sabahuddin among others have spoken about the Lashkar's plans for Maldives.
Nawaz even goes on to say that apart from Kerala, they were also planning on linking the Tamil Nadu-based modules for operations in Maldives.