Hasan Ali: The most protected man after Kasab
Last updated on: April 7, 2011 19:55 IST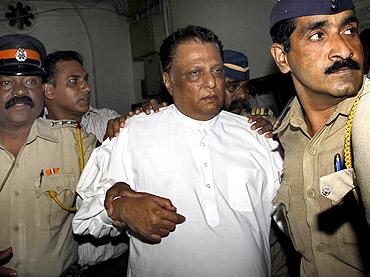 Hasan Ali Khan, the Pune-based stud farm owner arrested on money laundering charges, is the second-most secure inmate of the Arthur Road jail after Ajmal Kasab, lodged like the Pakistani gunman on death row in the high-security 'Anda cell'.
Khan has been lodged in the egg-shaped cell as he claimed to be facing threat to his life from Kolkata businessman Kashinath Tapuria, a co-accused arrested in the money laundering case, jail sources said on Thursday.
"Assessing the seriousness of the threat Khan is facing, he was put in this special cell. He is not being allowed to mingle with other inmates and, as per the court orders, he is getting homemade food," Inspector General (prisons) Surinder Kumar said.
Click on NEXT to read furher...
Hasan Ali: The most protected man after Kasab
Last updated on: April 7, 2011 19:55 IST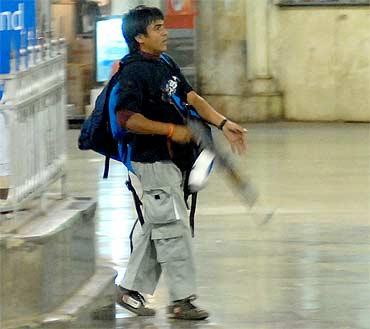 Khan was arrested by the Enforcement Directorate on March 17 after the Supreme Court cancelled his bail granted by a Mumbai court. For seven days, Khan was in the ED's custody and then shifted to Arthur Road jail.
After he was remanded in judicial custody in the last week of March, Khan had claimed he was receiving threats from Tapuria. "Khan is facing serious criminal charges and we do not want to take any risk," Kumar said.
On March 29, the Supreme Court had directed the Union and the Maharashtra governments to provide adequate protection to Khan and his family. With several hardcore criminals and gangsters lodged in the Arthur Road jail, Khan was not being allowed to mingle with anybody, said another official on condition of anonymity.
Hasan Ali: The most protected man after Kasab
Last updated on: April 7, 2011 19:55 IST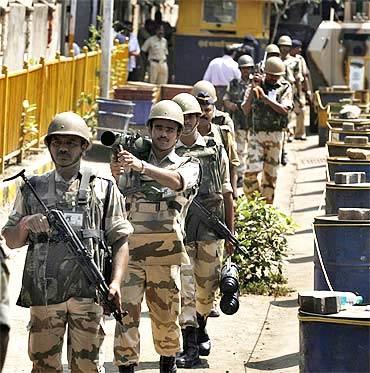 After Kasab's security, Khan's protection is our priority," he said. Last July, notorious underworld don Abu Salem, extradited from Portugal five years ago to face trial, was injured in an attack by Mustafa Dossa, a close aide of fugitive ganglord Dawood Ibrahim, inside the jail.
After the assault, Salem was shifted to the Taloja Jail in Navi Mumbai, while Dossa was moved to the Thane Central Prison.
Last September, Salem's aide Mohammed Mehndi Hassan, an accused in the 1995 murder of builder Pradeep Jain, suffered injuries in an attack in the jail.
© Copyright 2022 PTI. All rights reserved. Republication or redistribution of PTI content, including by framing or similar means, is expressly prohibited without the prior written consent.