Rahul Gandhi, the soon-to-be mantri?
Last updated on: September 12, 2012 12:36 IST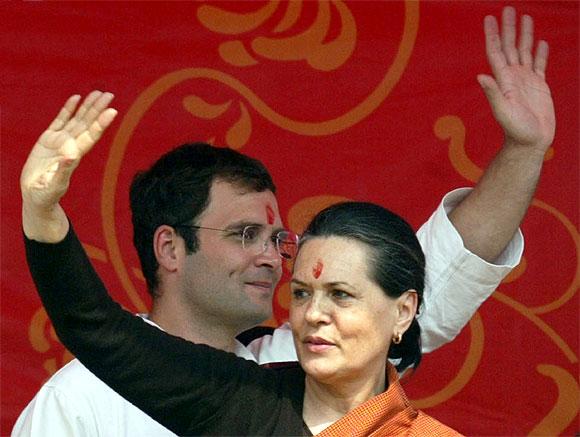 Pakistan's surprise for Prime Minister Manmohan Singh.
Why is President Mukherjee homesick?
Did India's home minister make children cry?
All this and more in this week's Dilli Gupshup.
Now that Sonia Gandhi has returned from USA after her 'routine' medical check-up, Raisina Hill is getting ready for a major Cabinet reshuffle.
Sycophant Congresswallahs will have much to cheer since AICC general secretary Rahul Gandhi is expected to take the plunge and finally become a mantri.
Increased responsibilities for Rahul's hand-picked youth team -- Jitin Prasada (minister of state for road transport and highways), RPN Singh (minister of state for petroleum and natural gas), Milind Deora and Sachin Pilot (ministers of state for communications and information technology) and Jyotiraditya Scindia (minister of state for commerce and industry) -- are said to be linked with the Gandhi scion's induction into the Union Cabinet.
Certain Cabinet ministers like SM Krishna, Ambika Soni, Ghulam Nabi Azad, Jairam Ramesh and Salman Khurshid are expected take on organisational responsibilities at 24, Akbar Road -- for those of you who are not passionate about politics, that's where the Congress has its headquarters.
The biggest surprise, though, may come in the form of the ubiquitous Rajiv Shukla. The minister of state for parliamentary affairs actually wants to be minister of state (with independent charge, of course) in the Union civil aviation ministry.
If it materialises – and one should not underestimate the wily Shukla -- it will be a quantum leap for the Kanpur-based journalist-turned-politician.
Click on NEXT to find out about Pakistan's plans for Manmohan Singh...
From Pakistan, with love!
Last updated on: September 12, 2012 12:36 IST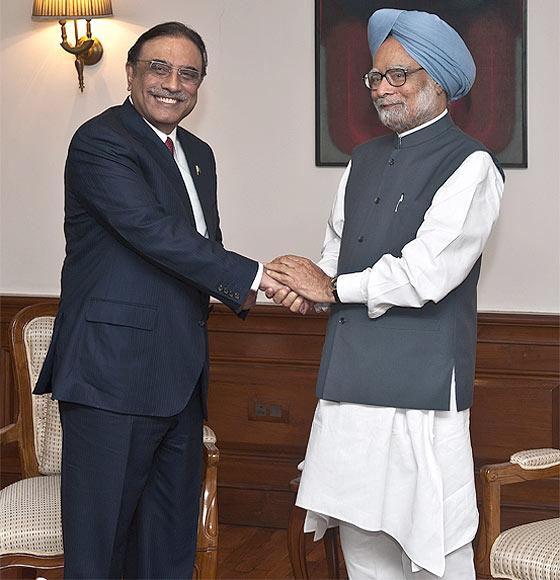 Pakistani President Asif Ali Zardari has planned a heart-warming surprise for Dr Manmohan Singh when the Indian prime minister visits his ancestral home across the border -- to declare a degree college at Gah in Singh's name.
Gah, which is located 62 kilometres southeast of Islamabad, has been a picture of neglect and decay since the birth of Pakistan.
Click on NEXT to find out why the President is feeling homesick...
Homesick already, Mr President?
Last updated on: September 12, 2012 12:36 IST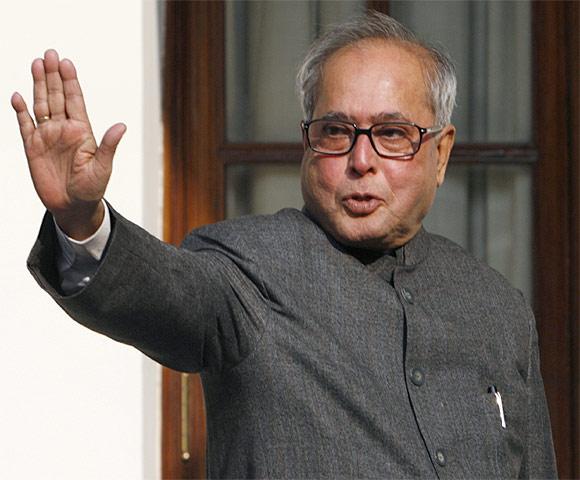 Rashtrapati Pranab Mukherjee has already started missing his 'active' political life.
Apparently, when the monsoon session of Parliament was on, Mukherjee would tune into both the Lok Sabha and Rajya Sabha television channels at 11 am, on the dot.
The United Progressive Alliance's former crisis-manager reportedly had much to say about the logjam in Parliament; but protocol and propriety demanded he keep his views to himself and not contact political parties or individuals.
Mukherjee is also said to be missing the late-night meetings that used to take place at his residence -- 13, Talkatora Road -- when he was Union minister.
Click on NEXT to find out how the home minister made children cry...
Did Shinde make children cry?
Last updated on: September 12, 2012 12:36 IST
The wailing of children is the last thing you would expect to hear at the annual conference of state police chiefs at Vigyan Bhawan. Especially when the Union home minister is speaking!
That, however, is exactly what happened to a rather flummoxed Sushil Kumar Shinde recently.
Part of the conference was devoted to the felicitation of policemen who had shown exemplary devotion to their duty. Obviously, their families, including children, were there to witness the felicitation ceremony.
But the children, being children, got bored and were vocal about it.
The worldly-wise Shinde immediately got the hint and concluded his remarks quickly.
Click on NEXT to read about Uma Bharti's yatra strategy...
Uma Bharti's yatra mantra
Last updated on: September 12, 2012 12:36 IST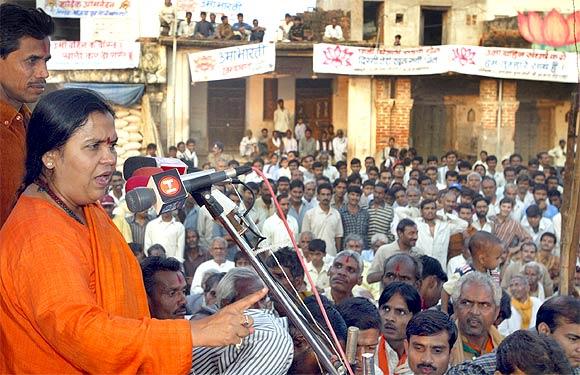 She's facing political wilderness, but firebrand politician Sadhvi Uma Bharti is not ready to give up.
Bharti, who is currently an MLA in the Uttar Pradesh assembly, does not relish her limited role in state politics. She is already targeting a larger canvass and she's using the BJP's favourite tactic – the yatra.
Beginning September 20, Bharti will undertake a 'yatra' to save the Ganga.
It will start from Ganga Sagar in West Bengal and pass through five states along the river. Her stated aim is spread awareness about the river's condition but, seasoned politician that she is, Bharti is looking to reap much more from the yatra which will conclude on October 28.