Gadkari to Sonia: How will you act against PM?
Last updated on: August 1, 2011 20:51 IST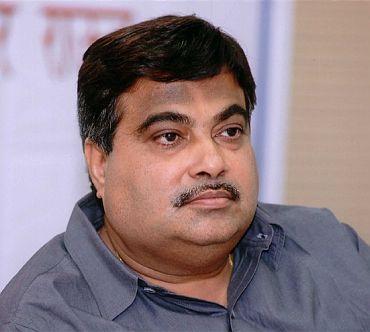 As the Bharatiya Janata Party's war of words with the government intensified, party chief Nitin Gadkari on Monday asked Congress president Sonia Gandhi what 'action' she intends to take against Prime Minister Manmohan Singh and Home Minister P Chidambaram, who have been dragged in the 2G scam by jailed former Union minister A Raja.
Gadkari also hit out at Prime Minister Manmohan Singh for his remark that 'Opposition has many skeletons in its cupboards,' saying the BJP was not a 'party of cowards' and that it was ready to fight out any issue in Parliament.
Recalling Gandhi's statement that the Congress will not tolerate corruption and action will be taken against those indulging in corruption, Gadkari said Raja has now told a court that the PM and the then finance minister were in the know-how of every aspect of 2G allocation.
Please click NEXT to read more...
'2G scam not a misdeed of a single individual'
Last updated on: August 1, 2011 20:51 IST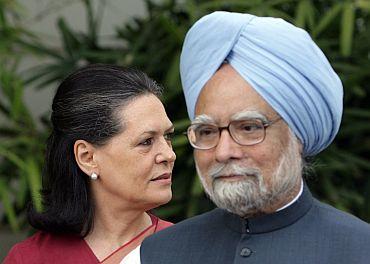 "Now I want Sonia Gandhi to respond to this question. When Raja says he has shared every detail of spectrum allocation with the now home minister (P Chidambaram) and the prime minister (Manmohan Singh), if you are serious about fighting corruption, tell the people, what action are you taking against Manmohan Singh and Chidambaram?" he asked.
He alleged that the 2G scam was not a 'misdeed' of a single person and maintained that many others were also involved in it.
Raja had told a Delhi court hearing the 2G case that Chidambaram, then finance minister, had told Singh that dilution of shares by 2G licencees to attract FDI did not  amount to sale.
'BJP is not a party of cowards'
Last updated on: August 1, 2011 20:51 IST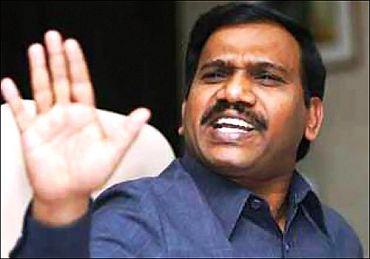 On Singh's statement, Gadkari said: "BJP is not a party of cowards, we want to tell the PM he may use all his power, but we are ready to fight it out."
"We are not worried about anything. Our conscience is clear. Windows in our houses are not made of glass," he said.
Gadkari said: "When Raja was minister, the prime minister used to call him 'honourable minister Raja ji'. Now that he has quit Raja has suddenly become an accused. How does this happen?"
'Why no action has been taken against Dikshit?'
Last updated on: August 1, 2011 20:51 IST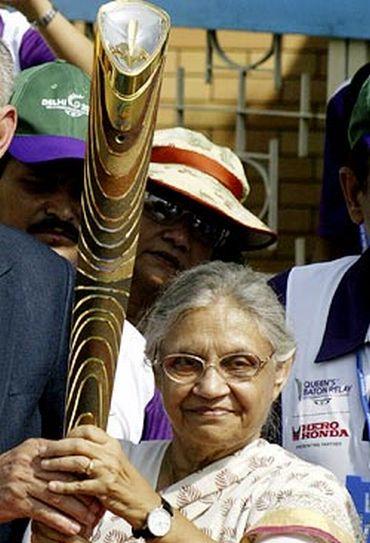 On the CWG scam, Gadkari asked the prime minister why no action has been taken against Delhi Chief Minister Sheila Dikshit despite the Shunglu Committee on Games projects 'indicting' her and the Congress government.
"Prime minister appointed the Shunglu committee to go into irregularities in the CWG scam. The report was submitted long back but no action has been taken? The people of Delhi want to know why no action has been taken against Dikshit?" he asked.
Alleging that the CWG scam was to the tune of several thousand crores, Gadkari said it was not possible that only former CWG OC chairman Suresh Kalmadi was involved in the scam.
'Every CWG project was approved by the ministries involved'
Last updated on: August 1, 2011 20:51 IST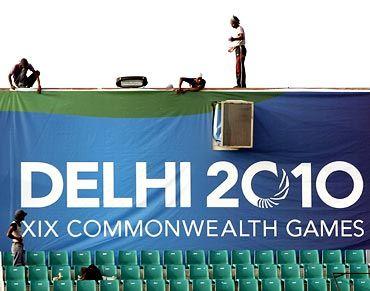 "How much money Suresh Kalmadi must have made in the CWG projects? But what about the rest? Why no one talks about that? Kalmadi was not the only person involved in CWG projects. Every project was approved by the ministries involved," he said.
The BJP chief said sanctions for the projects related to the Games were cleared by Prime Minister's Office, the Cabinet, Cabinet Secretariat, GoM and Union ministers.
"The Congress government should answer to the queries of the people on the CWG scam. Sheila Dikshit should answer why so much money was spent on renovating one stadium and why most of the contracts were awarded only to foreign firms?" he asked.
He also criticised the government for not heeding to demands of Anna Hazare and the way Baba Ramdev and his supporters were treated on the night of June 4 during their protest at Ramlila Maidan on the issues of corruption and black money.
© Copyright 2023 PTI. All rights reserved. Republication or redistribution of PTI content, including by framing or similar means, is expressly prohibited without the prior written consent.