8 countries that are UNSAFE for women tourists
Last updated on: April 8, 2013 15:39 IST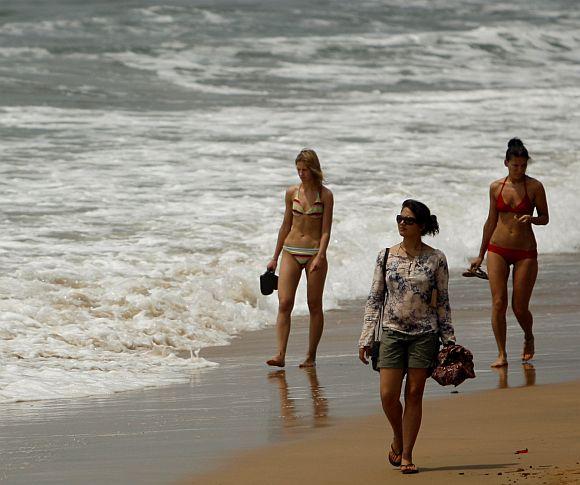 February 4, 2013 (Mexico): A masked gang rapes six Spanish women in Acapulco. The attackers broke into a property on a beach resort, tying up six men before raping the women.

March 19 (India): A British tourist, who was staying at a hotel in the Idgah area in Agra, jumped from the window of her first-floor room to allegedly escape a rape attempt, and suffered injuries on her head and legs.

April 2, 2013 (Brazil): An American student was kidnapped, robbed and raped in front of her shackled French boyfriend during a horrifying six-hour ordeal on a minibus.
Recent cases have put the spotlight on the safety of women travellers around the world.
Business Insider website rounded up 8 countries where women should be extra cautious based on reports from Human Rights Watch, the US State Department, and crime reports in the media.
Click on NEXT to see the list...
India
Last updated on: April 8, 2013 15:39 IST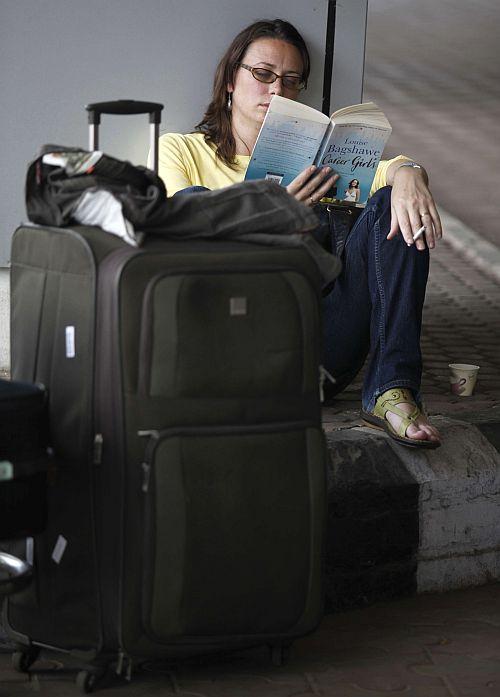 India: The number of foreign women tourists visiting India has dropped by 35 percent in the past three months following a spate of sex attacks that have made global headlines.

The fatal gang-rape of a 23-year-old Indian student by six men on a bus in New Delhi in December sparked outrage at the country's treatment of women, and since then there have also been other widely reported attacks.
A Swiss cyclist was gang-raped in Madhya Pradesh last month, while a South Korean tourist was allegedly drugged and raped in the same state in January by the son of the owner of a hotel where she was staying.
The Associated Chambers of Commerce and Industry of India found nearly 72 percent of tour operators had a number of cancellations in the last three months -- usually a busy tourist season -- especially by female visitors from countries such as Canada, the United States and Australia.
Travel advisories from various countries stressing the need for their citizens to take care in India has "further aggravated" the situation and dealt a blow to government attempts to boost the tourism industry.

Click on NEXT to go further...
Brazil
Last updated on: April 8, 2013 15:39 IST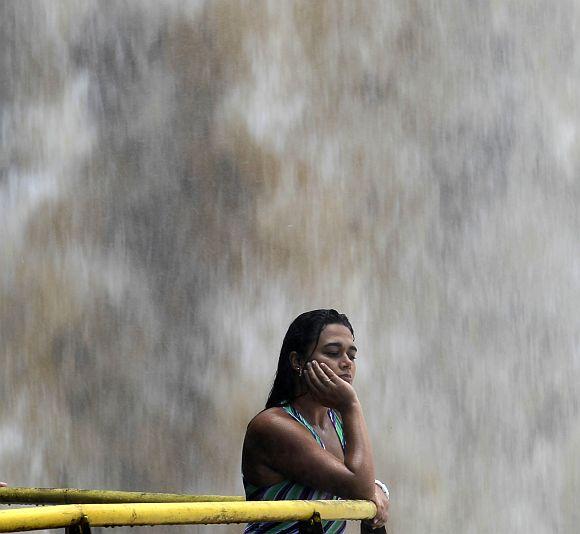 Brazil: Rio de Janeiro is the most visited city in the southern hemisphere, well known for its carnivals, beaches, and the huge statue of Christ the Redeemer atop Corcovado Mountain - named one of the new seven wonders of the world.

But the brutal incident involving an American woman who was gang raped and beaten aboard a public transport van while her French boyfriend was shackled, hit with a crowbar, and forced to watch the attacks, has resulted in a major setback for Brazil's tourism industry.

Even as the country gears up to host the 2014 World Cup and the 2016 Olympics, sexual assaults remain a problem on public transit. Last year, a woman was raped on a bus in broad daylight in a widely publicised case, and the Rio subway has special women-only cars to help prevent such attacks.

Click on NEXT to read further...
Turkey
Last updated on: April 8, 2013 15:39 IST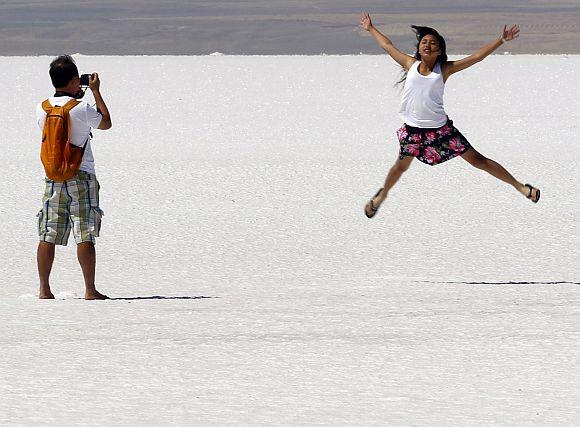 Turkey: Tourists in Turkey largely flock to historical sites in Istanbul or the country's gorgeous seaside resorts.
According to Business Insider, violence against women is a major problem in Turkey.
The US State Department reports that its embassy and consulates have received numerous reports of crimes against women, particularly incidents involving "date rape" drugs.
The Human Rights Watch states that the police and courts also have a bad track record with helping women who have applied for protection orders against their attackers.

Click on NEXT to read further...
Egypt
Last updated on: April 8, 2013 15:39 IST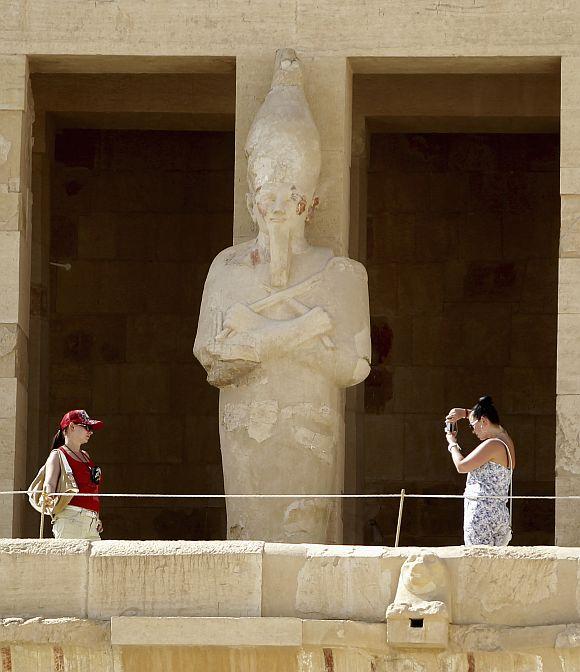 Egypt: Egypt's tourism industry took a beating in the aftermath of the January 2011 revolution.
According to the New York Times, the increase in sexual assaults over the last two years has set off a new battle over who is to blame, and the debate has become a stark and painful illustration of the convulsions racking Egypt as it tries to reinvent itself.
The HRW states that systematic sexual harassment of women and girls in public spaces continues without serious attempts by the government to intervene and halt, or deter the practice. For example, in June 2012, mobs attacked and sexually assaulted at least six Egyptian and foreign women in Tahrir square.
Although prosecutors investigated two of those incidents, they did not refer any cases to court in 2012, and overall the government failed to prioritize addressing violence against women.

Click on NEXT to read further... 
Colombia
Last updated on: April 8, 2013 15:39 IST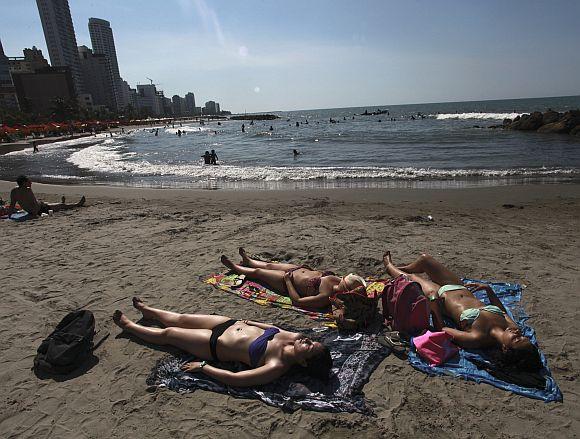 Colombia: The tourism industry has been growing recently after many years of tourists avoiding the civil conflict-torn country.
But violence against women and girls remains widespread in Colombia (especially for displaced women), and authorities have a bad track record for enforcing the laws and protocols that are in place to protect women.

Click on NEXT to read further...
Guatemala
Last updated on: April 8, 2013 15:39 IST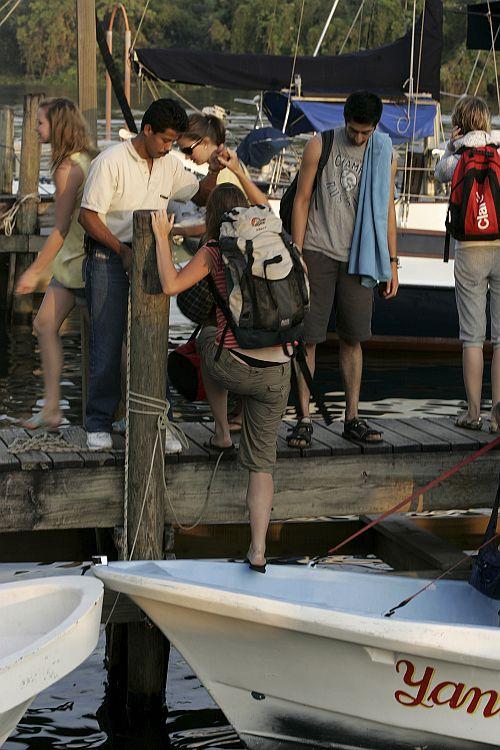 Guatemala: Most tourists seek vacation in Guatemala not just to experience the country's diversity of regions, but also to see its great historical sites and to buy its many great beautiful natural resources, like jade.

However, Guatemala's justice system has proved largely incapable of curbing violence and containing organized crime and gang activity.

Violence against women is a chronic problem in Guatemala and perpetrators rarely face trial. 

The Human rights Watch states that rapes and sexual assaults on women increased by 34 percent from 2008 to 2011, while in 9 of every 10 of these cases, those responsible were not punished.

Click on NEXT to read further...
Mexico
Last updated on: April 8, 2013 15:39 IST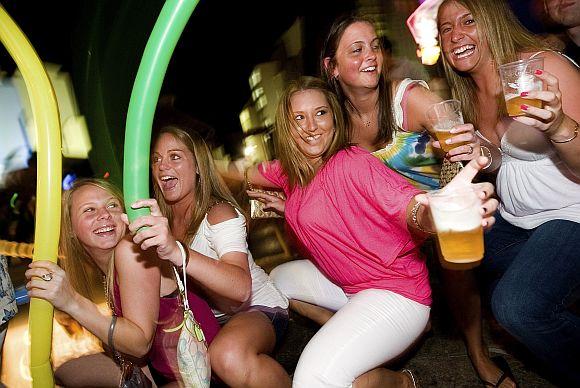 Mexico: Millions of people visit Mexico each year for study, tourism, and business.
But the recent incident involving the rape of six Spanish tourists in a beach house on the outskirts of Acapulco sent shockwaves around the world.
In the aftermath of the incident, Mexican officials struggled to limit the fallout on Mexico's image and tourist industry.
Police data shows that Mexico had 13 reported rapes per 100,000 in 2010, much lower than many countries around the world. But figures on sexual violence are very murky.
The HRW, in a report, states: "Mexican laws do not adequately protect women and girls against sexual violence. Some provisions, including those that make the severity of punishments for some sexual offenses contingent on the 'chastity' of the victim, contradict international standards. Women who have suffered these types of human rights violations generally do not report them to authorities, while those who do report them are generally met with suspicion, apathy, and disrespect."

Click on NEXT to read further...
Kenya
Last updated on: April 8, 2013 15:39 IST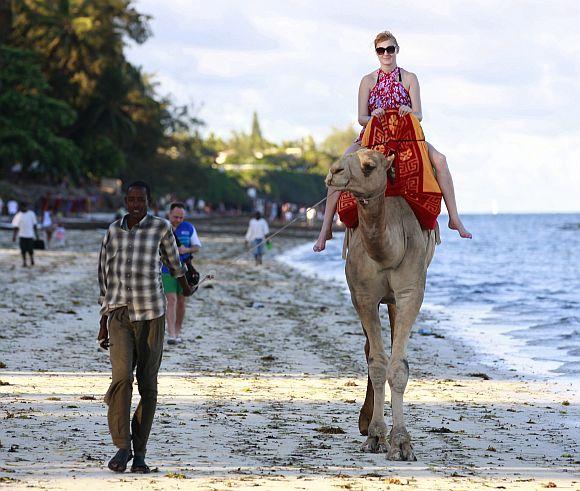 Kenya: Safety is a big concern for visitors to Kenya.

Thousands of people enjoy going on safari in Kenya every month, but with official government travel warnings out for the country, it's difficult to know exactly what the real situation is like.

According to Business Insider, women traveling outside of the country's traditional tourist areas should take safety precautions, particularly on the island of Lamu where the US State Department released a warning after American citizens were sexually assaulted and threatened with kidnapping.

Click on NEXT to go further...
Top PHOTO features of the week
Last updated on: April 8, 2013 15:39 IST
Click on MORE to see another set of PHOTO features...